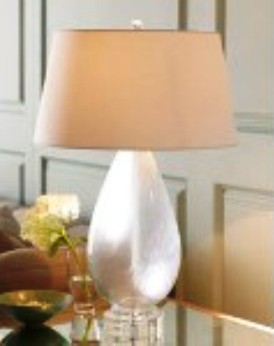 In order to illuminate our surroundings, we have numerous sources of light available -from clay lamps to electric bulb. We have a number of options and table lamps are one of them. To help you choose from a wide range of table lamps, we have chosen some of the best lamps, to meet your requirements. These lamps are beautiful, stylish & sleek and features neo age designs. These lamps should give your room a rich and classy look & you would feel relaxed during night when it turns on.

1. Frosted Glass Table Lamp
PRICE : USD 575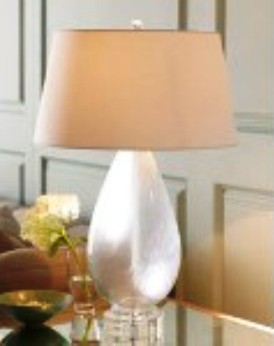 A perfect blend of timeless appeal & latest trend is what this lamp offers you. Teardrop rib with golden shade gives it a good look. A good use of fabric and glass gives this product a distinct finish. Nicely rounded corners of shade shows us fine finishing work of lamp. It makes the corner of your room lovelier so that you can spend your rest hours in peace & make your night calm & beautiful.
USP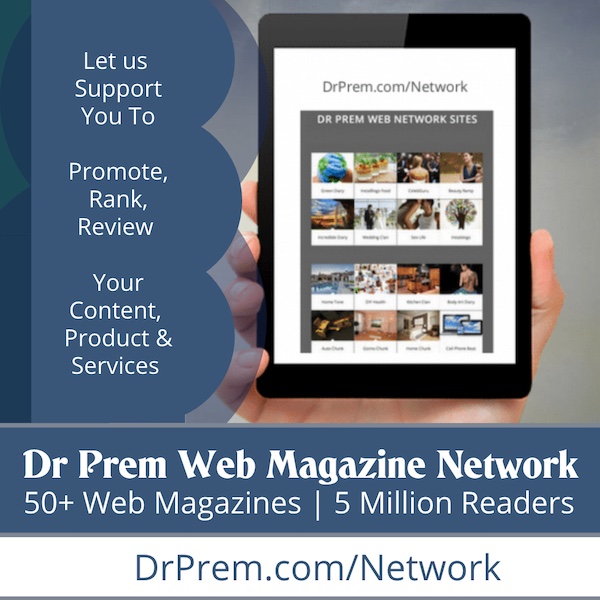 A perfectly executed tear-drop design with glass rib & golden shade makes this a very appealing.
PROS
Attractive tear drop rib.
Golden fabric hood make it nice in looks
2. Square Glass Touch Table Lamp
PRICE : USD 54.26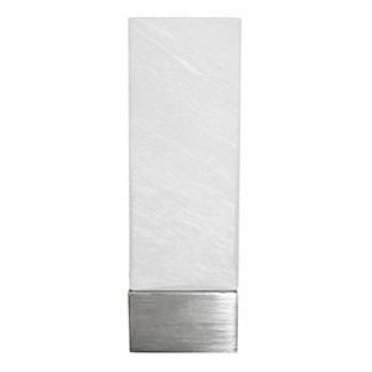 With apartments becoming major source of housing in urban areas, space has become a scarce commodity. With this product you can utilize the space with better efficiency. This slim lamp comes with a touch based interface. It requires less space, but it can give your room a modern & attractive look. The design is unique, and a nice choice of color and texture make it a must buy.
USP
Touch based interface with a great design, smooth finish and lovely color makes it a must buy.
PROS
A totally new design it occupies less space
3. Ralph Lauren home Stacked Glass Ball Table Lamp
PRICE : USD 1360
Sleek, smart and stunning, these words would come first in mind when you will see the lamp. It is a master piece of designing and can give a new look to your room. This stand illuminates when the light is on and its stand refracts the light to increase brightness. Its white color traditional lamp shade looks very elegant and appealing. Overall it is a good deal to buy this lamp for your house in order to get a refreshing feel.
USP
A perfect fusion of style, class, beauty & excellence.PROS
Designer glass rib with fabric shade.
4. Visual Comfort Chart House Hurricane Table Lamp in Clear Glass with Natural Paper Shade CHA8653CG-NP
PRICE : USD 839.9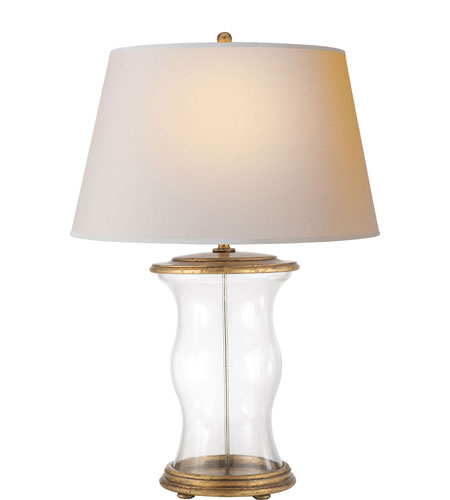 This light table lamps comes with a fine & classic glass finish, which appears quite elegant. The most attractive feature is the molding at corners with golden finish, gives this lamp a shinning & attractive look. This classy light lamp surely gives your bed room a rich and royal look.
USP
Royal design takes you in royal era, with glass finish and golden molding.
PROS
Glass rib with hurricane design.
A contrast paper shade with nice golden texture.
Golden molding at corners gives it a nice look.
5. Tiffany Style Stained Glass Table Desk Lamp
PRICE : USD 149.95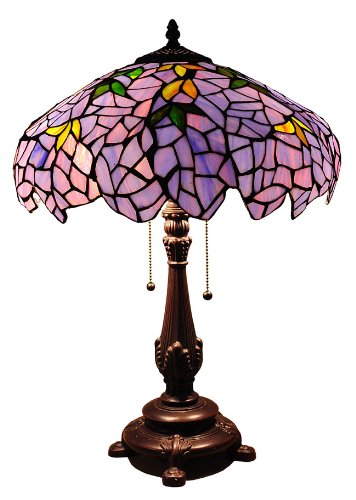 Multicolor shade made up of zinc alloy base with classic switching system; make this product an eye catcher. Both the design and the use of vibrant colors adds to its uniqueness. Multicolor shade provides rich reflection on walls, whereby a sleek, attractive and beautiful stand perfectly complements the shade.
USP
A multicolor shade with mosaic design makes it a masterpiece.
PROS
Multicolor shade gives multi color light to your room.
Classy design, sizzling look, comes with a royal touch.
6. Recycled Glass Table Lamp in Melon
PRICE : USD 224.89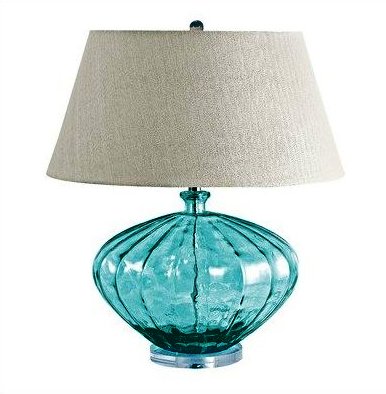 As revealed by its name, this lamp is made from recycled glass. Nice design with perfectly rolled edge, beautiful combination of glass and fabric provides this lamp a unique design. Use of recycled glass makes it very environment friendly, a great reason for environment lovers to buy this lamp.
USP
A great blend of eco friendly material, cool color and nice texture, it also helps to keep our environment clean.
PROS
Made by recycled glass.
New melon design with fabric shade
7. Maria Berntsen: Classic One Modern Glass Table Lamp
PRICE : USD 420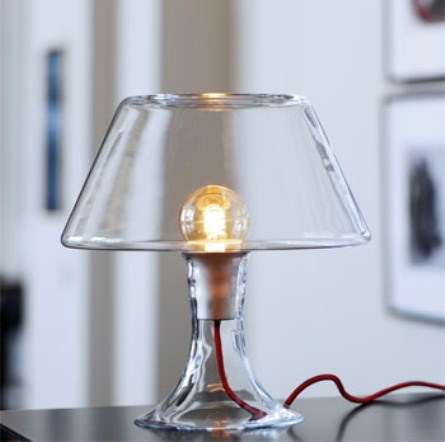 It's different, this is the only word that strikes my mind when you see this amazing lamp. 100% glass body gives this lamp a stunning appearance; it is a distinct model with new thinking for new world. It is made of single glass which gives it a unique outlook. 'Beauty lies in simplicity', this phrase is perfect for this lamp & the simple design gives it a nice look. Buy it for your room and give it a whole new look with ease.
USP
A simple design carved out of single piece, and crystal clear glass body gives this lamp a great appeal.
PROS
All new uncut glass lamps.