We daily add a lot of waste material to the landfills and cause environment pollution in one way or the other. However, our small and responsible steps can help reduce our daily waste and keep the surroundings pollution free. All we need to do is recycle or reuse the old stuff and thus, play our part in sustaining the environment.
You can easily recycle old furniture, bottles, tires, and other materials and make your home look beautiful while reducing the burden on environment. Here we have some innovative DIY ideas to recycle waste material into funky decoration items.
Old CDs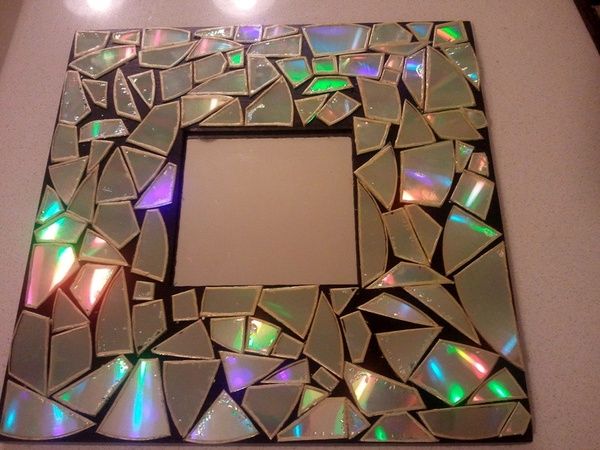 Have you ever thought about converting old and useless CDs into funky decoration material? You can combine old CDs with other waste to create a unique decoration piece to adorn your home. Attach your old CDs to stakes and hang this on your garden tree. This will be a great scarecrow and will keep crows and other birds away from your garden. You can also make a jewelry case with old CDs.
DIY tire recycling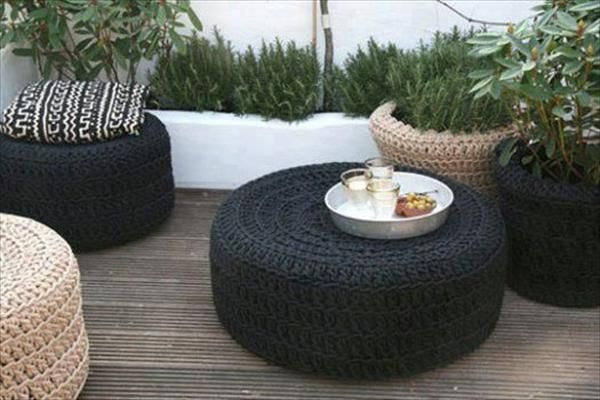 You can convert your old tires into different things like chandelier, sofa set, and can use them as an art planter. There are many other ways to decorate your house with old and useless tires, as you can recycle them into rugs, floor mats, jewelry, belts, bike stands, parquet flooring, bags and so on. Used tires can add a unique look to your garden and help you reduce your carbon footprints.
Old clothes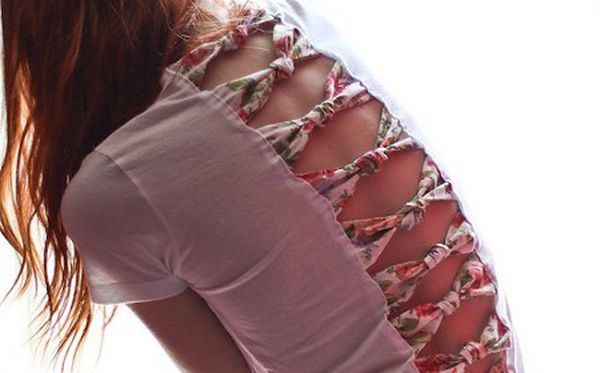 You can easily transform your old clothes into different useful objects. There are many DIY projects to convert your old jeans and t-shirts into funky dresses for special occasions. You can also convert them into funky decoration materials like hanging, cushion covers, and more. In addition, old clothes can be used as a raw material to make carpets, bags, wallets, and jewelry.
Old bottles into chandeliers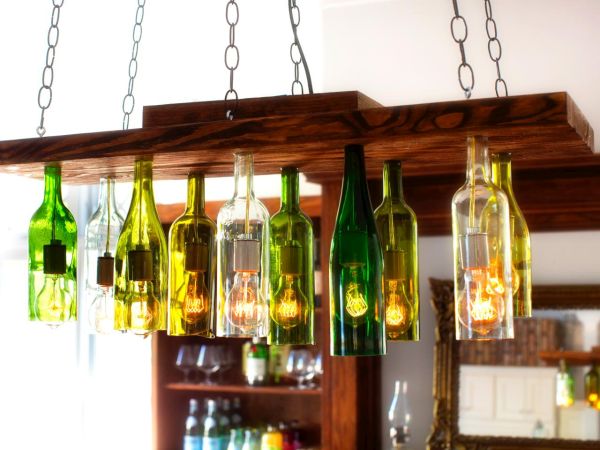 Empty wine and soft drink bottles, if recycled in an appropriate manner, can simply enhance the beauty of your house and garden. Other than from glass bottles, you can also convert plastic bottles into beautiful chandeliers to give a trendy but at the same time unique look to your living area. Unite bottles with different color and shape to make a vibrant chandelier. Chandeliers made from wine bottles just make your house look classy and trendy.
Cupboard to study cabin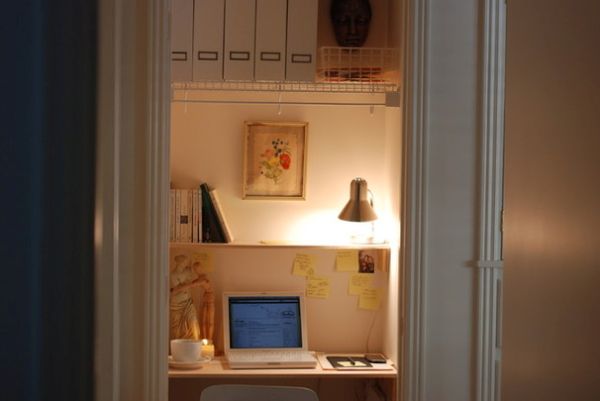 If you live in a small house, than converting a big cupboard into the study area for your kids can be a good choice to reduce your trash. You can remove doors of the cupboard to store books and other study stuff, and make your room look more spacious. Adding a little table, books, and lights will give it a study table like look. Since cabinets are durable and easy to refurbish, you can also transform your old cupboard into a small bed for your kids.
Old gate into a beautiful headboard
Headboards are becoming very trendy these days, as they simply give a classy look to your bedroom. You need not to spend a huge amount on purchasing headboards, if you have an old gate lying in your storeroom, as you can make a fabulous headboard from your old gate. You just need to remove the dirt and paint it with your favorite colors. It will look fantastic with all types of bedroom décors.
Recycling your old stuff into funky items can be a great way to decorate your home, as it will not just help reduce your waste but also help in sustaining the environment.