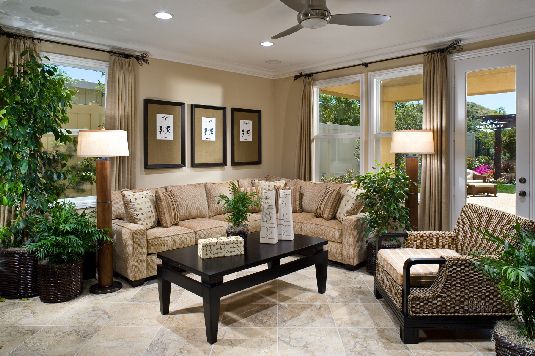 Families usually gather together at the end of the day in the living room. Long weekend hours are spent lounging here and it is also a space where guests can be entertained. So, this is definitely one of the most important rooms in your entire house. Hence, make sure that you decorate it cleverly using great looking furnishings and functional add-ons. A few simple ideas to turn your living room into a fun, energetic and engaging zone are given below.
Paint your room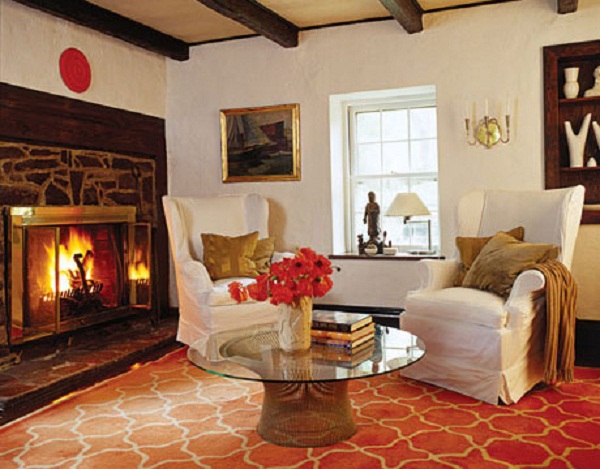 A good wall color can really jazz up the look of any room. While demure tints like white and beige have been a traditional favorite, get bolder and paint the interiors in vibrant or vivid hues also. To get a good finish, fill up all fissures and holes on the walls thoroughly. Painting can make even an old room look brand new.
Add dazzling lights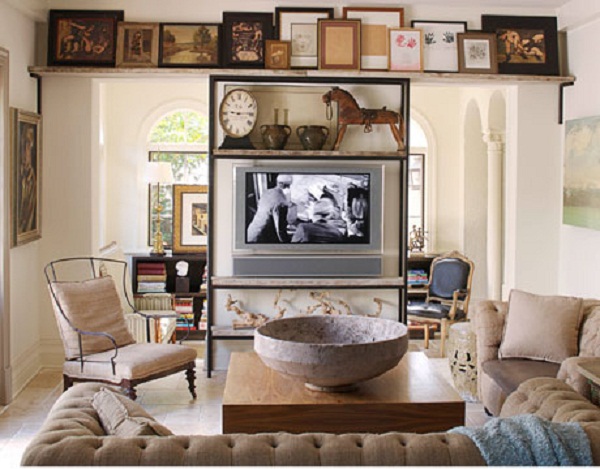 Bad lighting can make even the most fine looking home appear shabby. There are three types of light that need to be installed in a family room. First are the ambient lights that should be suspended from the ceiling like chandeliers or pendants. Next, there are task lights like lamps, which are used to illuminate areas like desks or tables. The third are the accent lights which comprise wall scones or track lights. All light fixtures installed in a room should have similar designs. Otherwise, they will clash with each other making the entire space look gawky.
Revamp dining area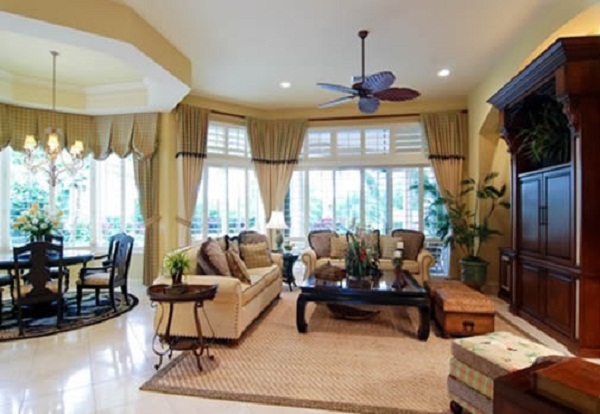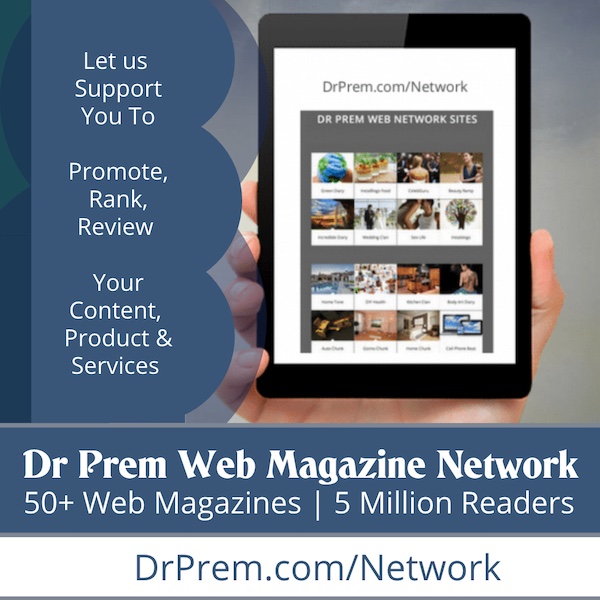 The place where you dine should have a nice get up. Throw a dapper looking rug in your dining area. Pay attention to the drapes, curtains or window treatment you use in here. Apart from the dining table, you can prop up barstools or settees in this space also. Accessorize the space with pictures, vases, fresh flowers or candles. The paint color of the dining room should match your kitchen and also compliment the hue your living room is coated in. A mini home bar with swiveling chairs is an excellent addition.
Add some colors

If your room has a light colored backdrop, then add in some brilliant and vivid accessories. Bright and colorful African masks are a great idea. Do up the walls with trendy wallpaper murals or artistic stencils. Decorative cushions in variegated colors can spruce up the look of furniture enormously. Mirrors should be strategically placed to break the light. A curio cabinet with colorful pieces inside will look damn interesting.
Spectacular decorative lighting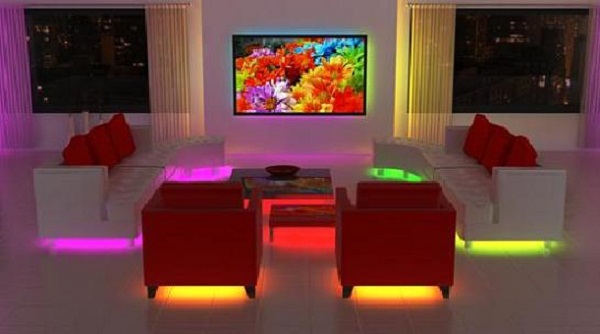 The right lighting livens up the room tremendously. Dim lights create an intimate mood, while bright lights are great when you are reading or doing some work. Lamps and ceiling lights help to bring out the look of your setting. A room should have both floor lamps and table lamps. Nowadays, many accessories are available in the market that have a soft gleam and ooze out muted light all around.
Pick a dandy TV stand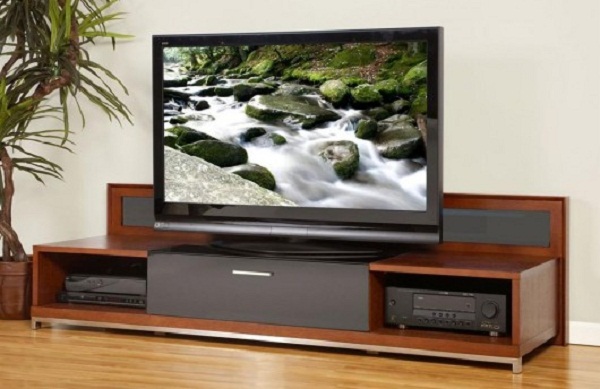 The TV stand attracts quite a lot of attention and hence should be showy, especially if you are going to place a wide flat screen on it. The stand should match the size of your TV. It should have adequate ventilation and provisions to handle the cables and wires properly. It should have a cabinet below with ample storage space to stash videos and CDs. Valencia has TV stands in woody finishes and variety of sizes. The TV units from this company are customizable, so you can adjust the width to suit the size of your television.
Set up wall panels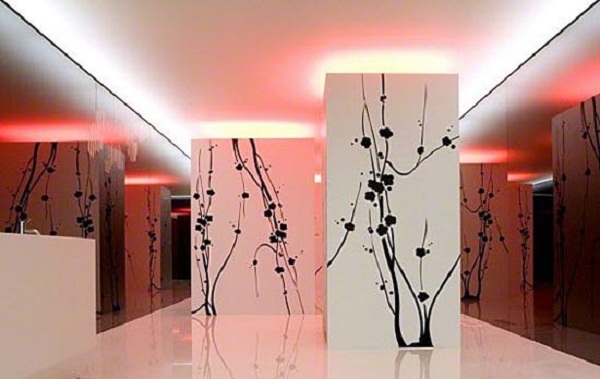 Panels not only beautify the room, but also serve as room dividers. The floral patterned panel from Belgian Barrisolin has light mounted at the back. The Wobedo panels from the Swedish firm also have exquisite new age designs. The high point of these panels is that they can absorb sounds thus drowning out the disturbance in any one part of the room. Panels can be used to separate the dining space from rest of the living room. Prop up one near the TV so that if one person is watching television, then the noise will not disturb others present in the room.
Curtains and drapes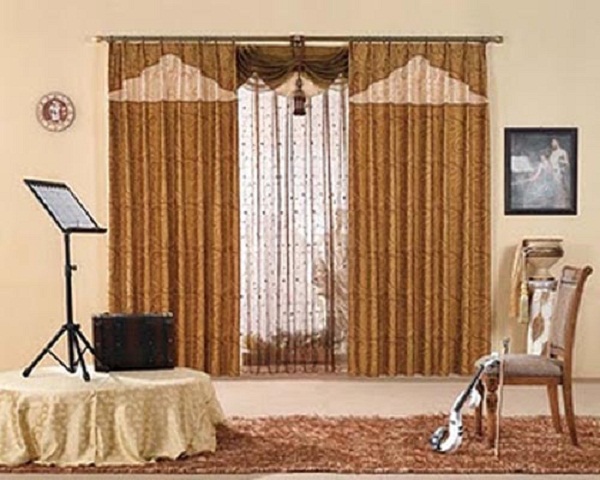 Curtains are available in a wide array of materials and can be suspended in different ways. Moreover, find out the exact function of curtains in your home. Sheer fabrics filter the sunlight streaming inside your home, whereas opaque drapes or blinds block out the sun completely. Choose curtains that go with the décor of your living room. Silk or lace has a lush look, bamboo blinds are rustic while linen is easygoing.
Lay out stylish furniture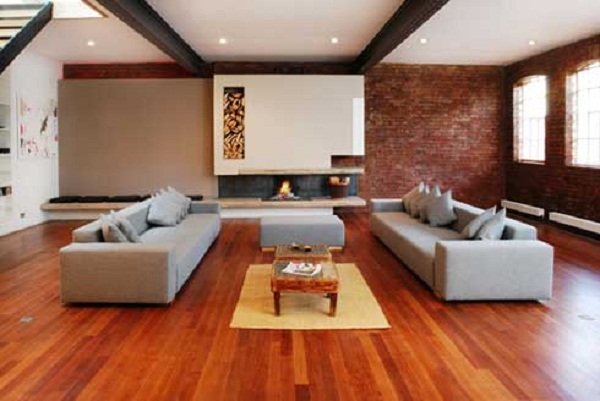 With the right furniture, sprawling around your family room becomes a lot more fun. Nothing looks better than a sectional sofa and a cushy couch. Bulky and yielding armchairs are also great. Squashy loveseats, chaise lounges with recliners, coffee tables and settees help people loll around the place. If you are going to have people over, then choose lush fabrics like silk or leather. But if you have pets or kids, then go for microfibers that are easy to clean. Stick posters, add pictures and set out board or video games to add some fun element into the room.
Cozy fireplace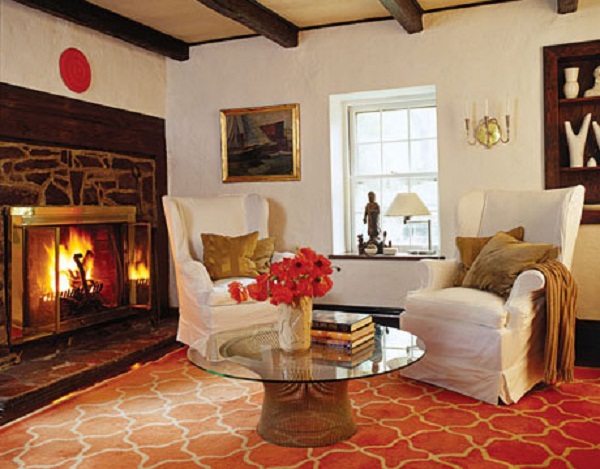 If it gets really chilly around the place you stay, then a blazing fireplace will be a good touch. If you do not have a stone or concrete one built into your home, then you can purchase a free standing fireplace also. Gel fuel fires are a great idea and if you purchase a portable one then you can use it at other places inside your house also.