Gallery wall is an element of interior decoration that elevates the style and the character of any space. Whether it is big or small, features prints or art pieces, everything done right looks great. It takes time, efforts and skills to create a perfect gallery wall. Here we have brought some help for you that will enable you to have perfect gallery walls in your home.
Ways to make a perfect gallery wall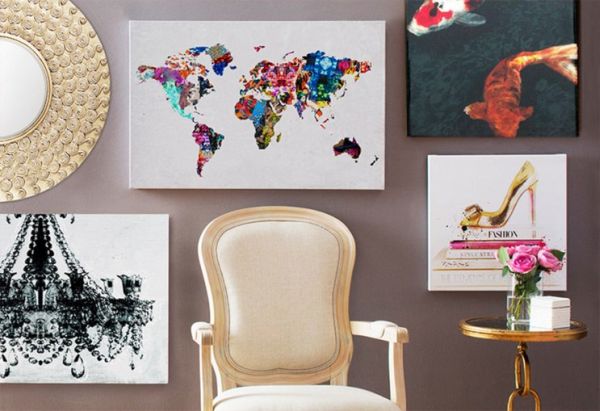 Having a gallery wall wherein nothing seems to relate looks messy, and there is nothing good about it. You must pick a theme for your upcoming gallery wall, and accordingly pick items for it.
Let your gallery wall speak your mind and personality
The best way to have an ideal gallery wall is to have one that reflects your thoughts and personality. Whether you decide to create a gallery wall of photographs, mixed media collages, or art prints, make sure you pick ones that interest you. You have a gallery wall in your bedroom depicting all famous rock bands but you are least interested listening to rock music.
Another gallery wall comprises of photographs that portray nature at its best but you do not have the capability to appreciate nature because it does not interest you. You will hardly derive any pleasure looking at the gallery wall this way. Therefore, ensure you make one that comprises of everything you like and are passionate about. Looking at it will give you pleasure and you will end up making them with perfection.
Learn the art of spacing and balance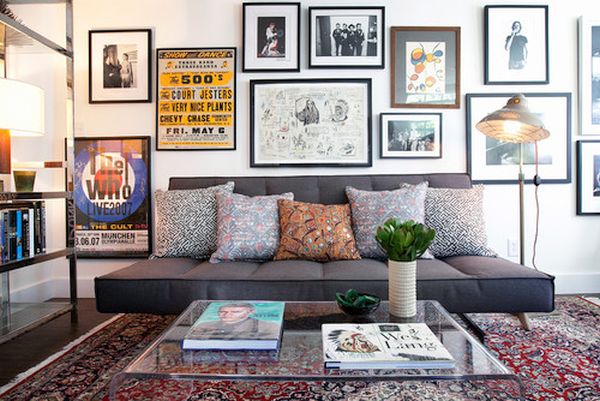 Unlike hanging pictures, the gallery walls call for a great deal of balance and spacing tactics. You must learn to hang things not too close and not too far, and of not over filling the walls in any way. If the wall has many dark pieces, try to balance them with a few bright ones and so on.
Interesting gallery wall styles suitable for every space
Here are some very famous styles of gallery walls that lookperfect in any space:
Lost and found gallery wall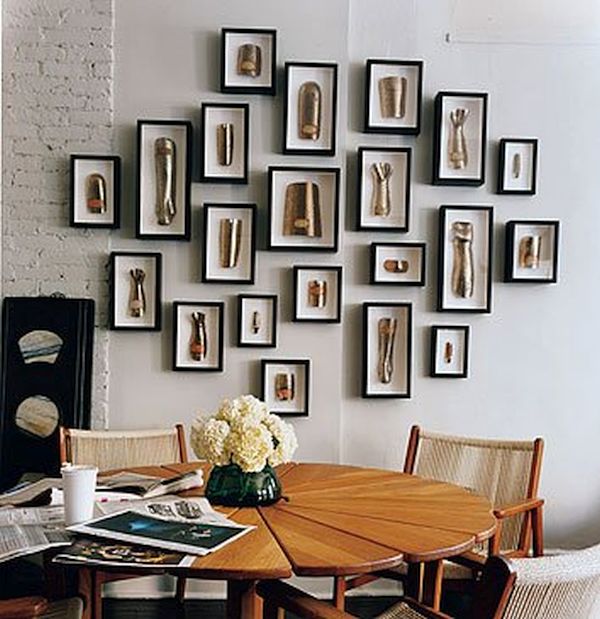 This type comprises of mismatched items, still it does not appear to be messy. You can make this gallery wall using a combination of a variety of vintage objects that you feel are worth putting on a wall.
If you do not have an art collection, or probably it does not interest you only, this wall seems to be a good alternative for you. It is a gallery wall of mirrors, not just ordinary ones but the vintage mirrors. Hunt for different shapes of mirrors and put them on the wall.
Easiest gallery wall design
Pick this style if you are not up for a complicated gallery wall design.A grid design, wherein you use same size frames on the wall. Be it photographs, or art pieces, frame them in similar sized and patterned frames. Hanging them on wall creates a simple and a clean design, which adds to the aesthetic appeal of a space.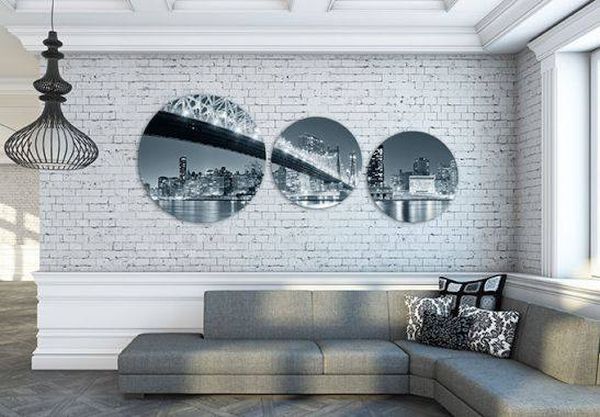 If you want to go with a gallery wall that is cool and cheap, go with a frameless gallery wall. This is suitable for bedrooms and study rooms, wherein cheap and fancy tapes make up for frames. Create a collage sticking your pictures on the wall inside frames created using a fancy tape.
This is a unique and interesting gallery wall design. To make one, you are supposed to hang bigger items in the middle and the smaller ones on the outer edges. Make sure you choose different shapes of frames, as it makes the gallery wall even more interesting.