When you're renting a property that lacks imagination in the interior department, it can be frustrating to feel like you have no control over its décor. However, rented homes can sometimes be a blessing in disguise, making you think outside the box and be more creative. And once you've got your home looking how you want it, it's super easy to take your décor out and add it to the next place. Read on for some expert advice from MatalanDirect.com and change your rented home décor habits, for good.
Add some interest to the walls – without painting them.
Did you know that you can add wallpaper to a wall without it being permanent? Pick out your wallpaper of choice and add double sided tape to the edges of your correctly sized wallpaper strip. About every couple of feet or so, add a horizontal strip of tape. Map out the same grid on your wall with masking tape (this will allow the wallpaper to come away easily when you need to remove it). It looks best when used as a feature wall behind a bed or on smaller areas of wall. And If stick on-wall paper is still a daunting prospect, say it with stickers, washi tape shapes or pictures- perfect for getting the creative juices flowing.
Make the most of your window dressings
Invest in a bold blind that showcases your personality and will instantly perk up a lacklustre rented space. Clash a colour block blind with patterned curtains, and layer lace and transparent fabrics underneath for a unique, chic look.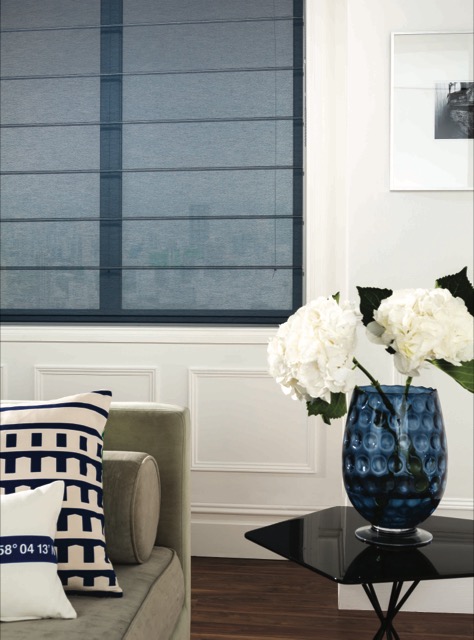 Do something unexpected
Look to the upper third of your space and create playful ceiling hangings using trinkets and vintage finds, or if you're feeling creative, origami and paper art. A few removable wall stickers and hanging plants will add to the whimsical feel.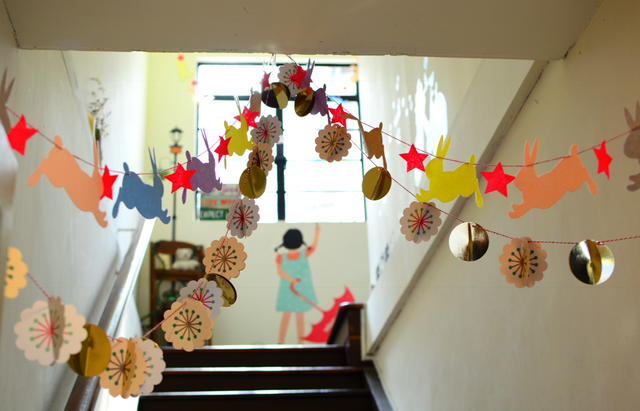 Say it with lighting
Switch up your home's hardware and fit each light with a stylish vintage bulb for a pulled together, designer look. As it's likely to be the highest traffic area in the home, make sure to invest in a statement living room light.
Make a statement with everyday pieces
Be brave when making basic furniture decisions and make the most from what others take for granted. Opt for prints, bold colours and unusual designs in everyday items such as laundry baskets, storage jars and clothing hooks or hat stands. Or if you'd rather have a subtle look, add interest with textured woods or fabrics.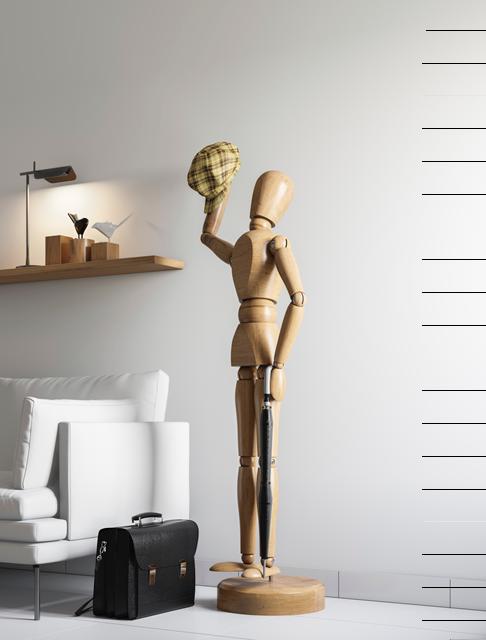 Bring your room together with a bookcase
Use your bookcase as a place to display art, your favourite crockery and plants to make your living room feel like more of a multi-tasking space. Showcase your personality by giving your favourite trinkets a prime spot to shine, and hang a framed picture or vintage camera from the top for a quirky layered look.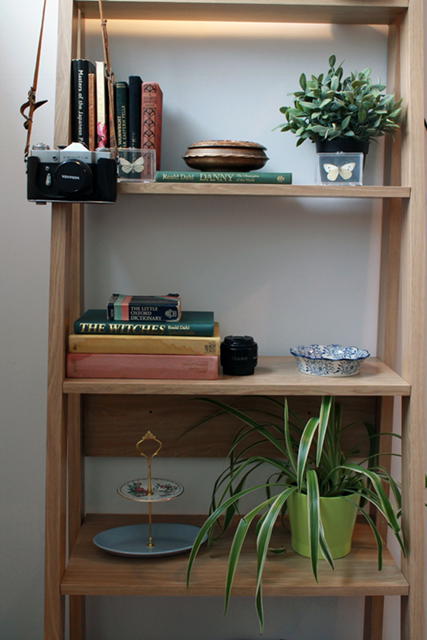 Pictured: MatalanDirect.com , Quinn ladder bookcase – £65