Most of us absolutely love to have our meals in the kitchen. However, setting up a dedicated dining area in an already small kitchen can leave you with very little space to move around. Furthermore, it can also make an already crunched up space look much smaller.
Luckily though, there are some tips that can come to your help here. These tips will allow you to enjoy an eat in area in your kitchen without necessarily making the space look cluttered.
Keep the traffic areas clear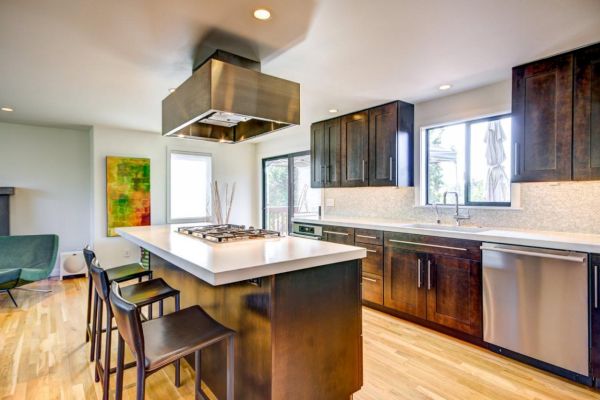 Keeping the traffic areas clear is considered essential in a kitchen. If you don't have the space for a center table, consider propping one up against the opposite wall (opposite to the kitchen countertop). This idea can work well in narrow kitchens where the countertop and dining table are lined against opposite walls, leaving the area in the center free of any obstructions.
Get a kitchen island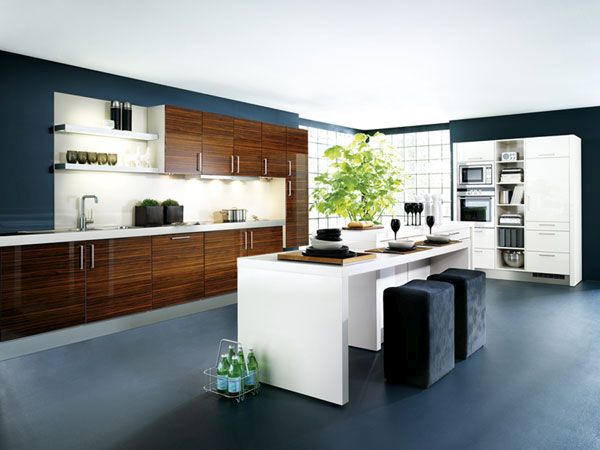 A kitchen island offers you more than just an additional work space and storage option. In several homes, the kitchen island can easily double as a dining table for family meals. For an airy feel, choose an island with an open base or one that comes with cabinets or shelves on one end, leaving the other end open. Seating options for the same include stools or chairs that can be easily pushed underneath the island when not needed.
Don't stretch the dining space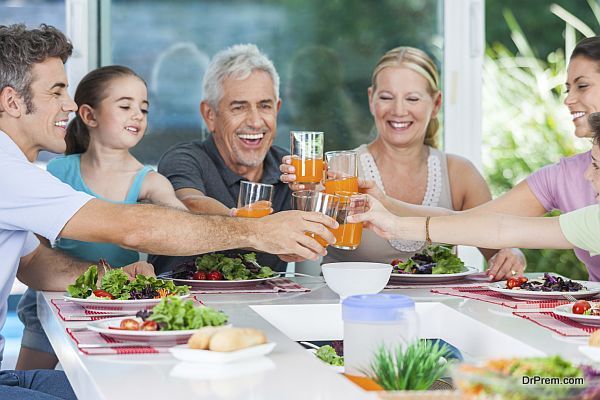 There is no point in crowding the kitchen space with a dining table that seats 12 guests when only four of you are expected to sit around it for meals. Try to work around just the right amount of space you require for dining. This will leave you with more space to move around in the kitchen while still enjoying a designated dining area.
Set up a breakfast nook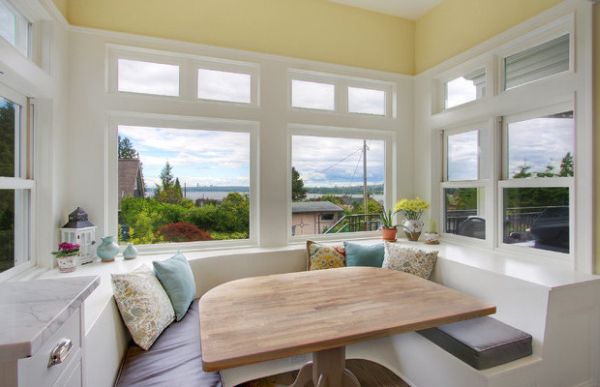 Is there a corner in the kitchen that is rarely used? Consider transforming it into a breakfast nook for meals. An L-shaped seating arrangement with a table can create a designated area for mealtime while not interfering with the functionality of the kitchen. If the area is too small for this arrangement, work with other options like circular, oval and even triangular tables that could fit neatly into the corner along with some chairs or stools.
Choose tuck away furniture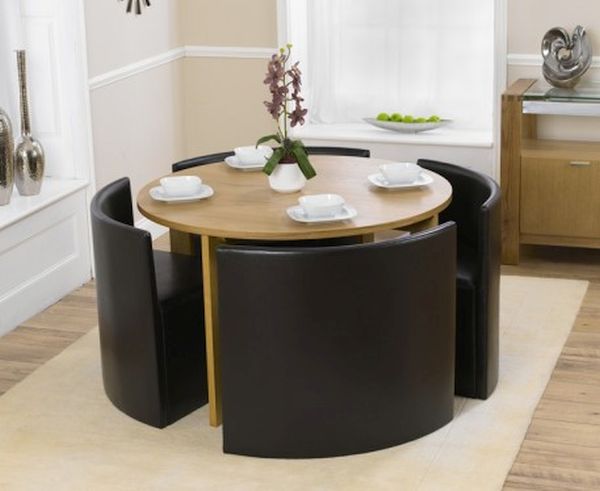 By tuck away furniture, we mean chairs and stools that can be simply tucked away underneath the table or kitchen island when you don't need them. Folding chairs and stools are better yet as you can simply fold and hang them on the walls when not needed. The idea here is to focus on furniture that doesn't become a hindrance when you try to move around after dining.
Another creative alternative is to opt for flexible seating options in the form of moveable stools chairs and even the dining table itself. Fitted on casters, the furniture can be simply rolled into the kitchen when needed, and then moved back to a storage space afterwards. This is a great way to create a versatile and extremely flexible eat in area in your kitchen.
Invest in a drop leaf table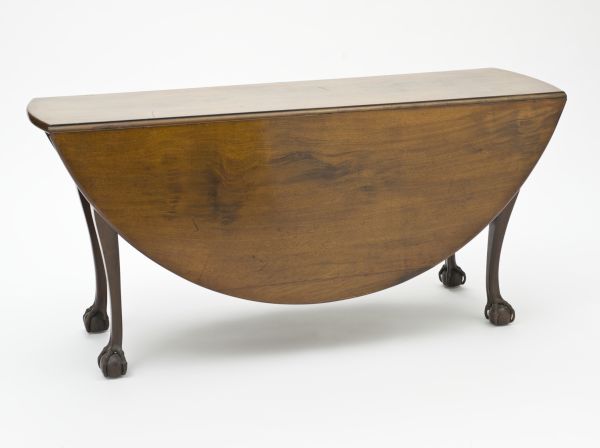 Here's another interesting take on a dining table that will work great for small kitchens. A drop leaf table comes with a portion that can be bent down to give more space for people to move around before or after meals. The wall mounted tables can be straightened right when you are about to start eating, with some portable stools playing the perfect company for the same.

Creating a designated eat-in area in a small kitchen can be a hard task, although not impossible. The trick lies in working with different arrangements and styles until the one that suits the space the best is discovered.