Halloween home decoration is not only meant for that yearly celebration but you can always have it in your home at any given time of the year. Be it for a Halloween themed party you are hosting in your home, or just to satisfy your urge to give your mansion a spooky look, you can consider many ideas. Here we are some of the very interesting, spookiest Halloween decorations that do not require you to break the bank.
Giant spiders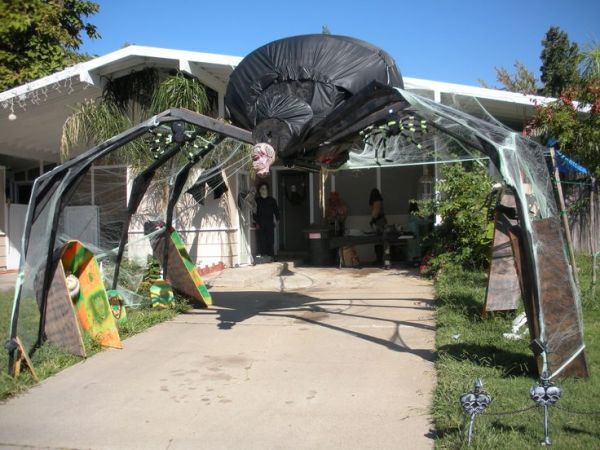 Giant spooky spiders go well with the Halloween theme, and you can make them using some basic things in your home. You need black trash bags for this project and you have to fill them up with paper or leaves. Filling them up and tying to make spider's entire body consisting of its eight arms. Cut the bottom of Styrofoam cups and use them as its eyes, painted in red would enhance the spooky effect. Place it in your backyard, or make plenty of small spiders and hang them all around your house.
Glowing eyes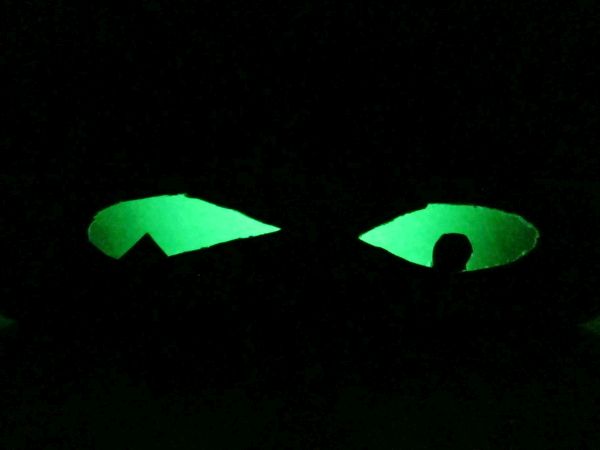 Quite a simple project to make this is, and the fun that it can add to your home décor is awesome. Get some cardboard rolls, the ones you get with a toilet paper roll or aluminum foil. Make scary eyes on it using glow sticks. Hide them in the bushes and plants in your garden, or just hang the rolls on your entrance. Turn the lights off, and see how the scary glowing eyes create a mysterious yet fun atmosphere.
Cobweb coasters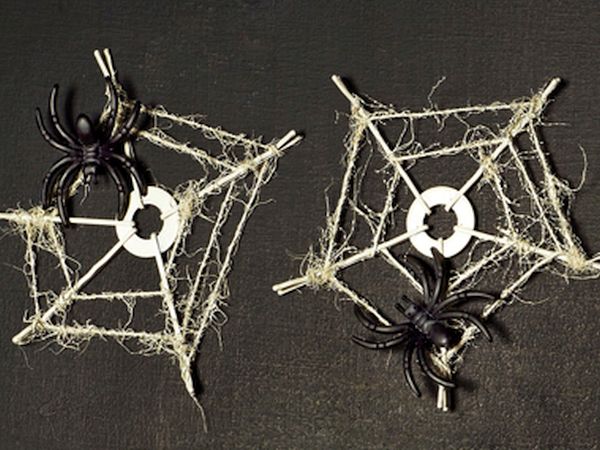 These are going to make your coffee table or dining table super ready for a Halloween feast. Take a flat metal washer and hook five bobby pins on all its sides. Now take a thread and wrap it from pin to pin in a way that resembles a web. You can use different colors for this project, but keeping everything white will amp up the creepy effect. Have these on your table with some plastic or small rubber spiders spread all over.
Eerie wall hangings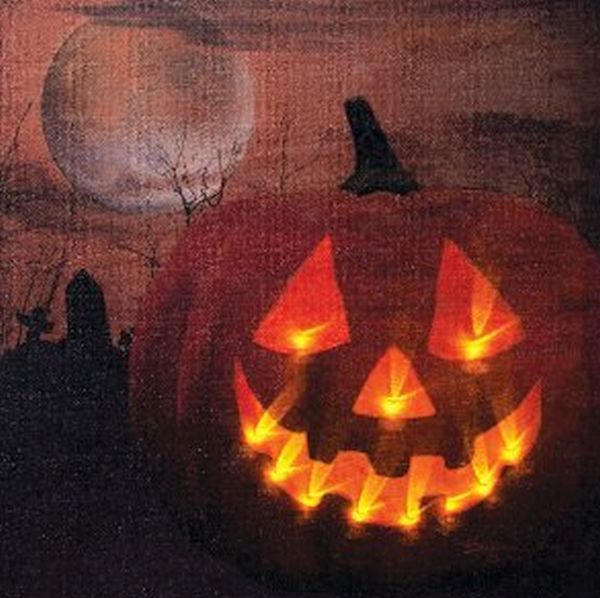 You can have creepy wall hangings in a Halloween themed room. Reach out for some circular wooden frames and put spooky pictures in them including that of a bat, owl, a skull, blood patches, spiders, black cats, witches, and so on.
Bloody handprint
This one is super fun and any Halloween enthusiast would fall for this. You require glue and food coloring for this project. Mix the two on your hand and let it dry for some time. Then carefully peel it off so that it do not break, and stick it on a window glass. These handprints easily stick on glass and serve as scary Halloween décor items.
Witch hat luminaries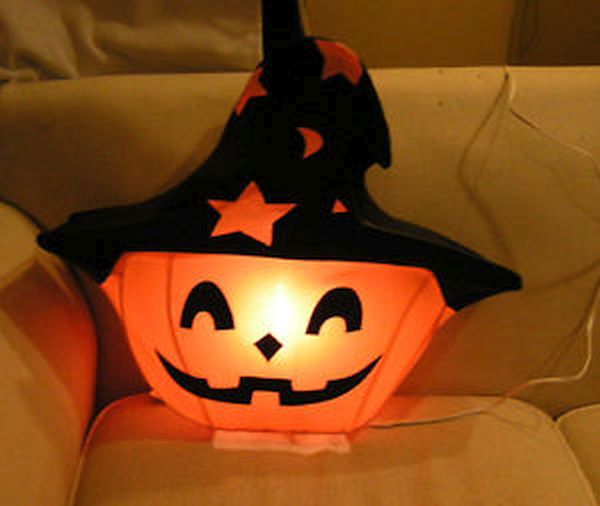 These are super easy to make, are cheap, and display the Halloween them pretty well. Hang them to light up your porch with these eerie luminaries. You can also hang them in the rooms and use LED light sticks.
Black Cat O'Lanterns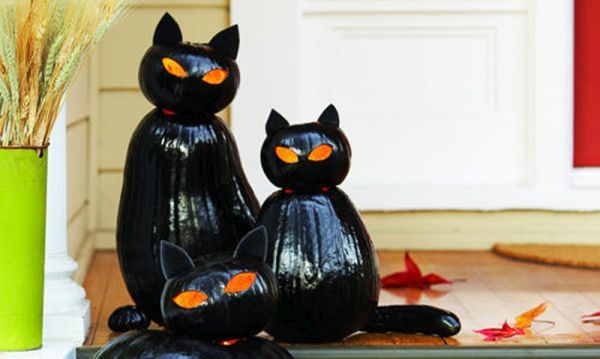 Black cats symbolize the theme Halloween quite well, so how about having black cat lanterns in your porch. You need two pumpkins, a bigger one for the body and smaller for the head of the cat. You can carve out two eyes, or simply mark them with a pen on pumpkin. Cut two cardboard pieces to make cat's ears. Paint the pumpkins black because that is what will make a black cat lantern. Place a burning candle and then place the cat over it. Display these cool black cat lanterns in your porch or in the rooms to for a perfect eerie décor.
Halloween décor is super fun to make and adds a spooky feel and thrill to the atmosphere. You can make many of the crafts on your own using numerous things in your home.