Min Chen is an industrial designer based in Beijing. And while
that may not evoke too much envy in designers based in cities with a heavy industrial
legacy like Munich or Boston, the region around it is quite well known for what
the western world would consider unusual building material.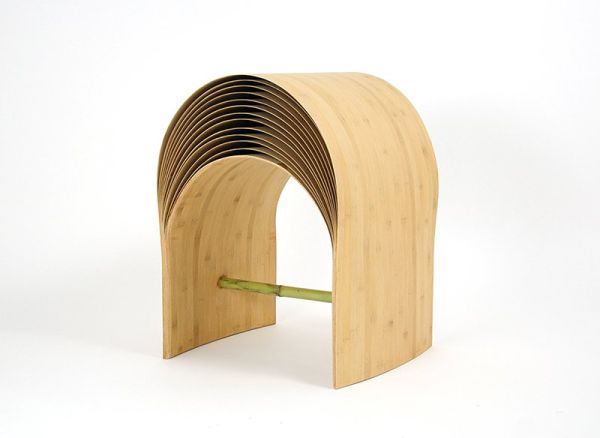 Bamboo is one such sustainable resource found in Beijing which
is fast gaining credence as a genuine wood (it's a grass though!) good for the construction
of furniture and our friend Chen has used it to create a stunning new stool
called the Hangzhou Stool.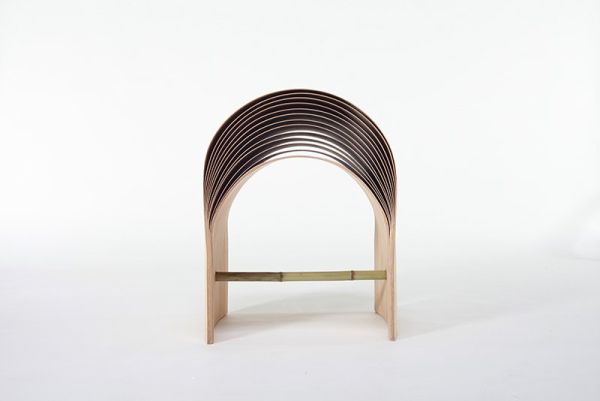 At first glance, the stool doesn't look anything out of the ordinary
and many would argue that it couldn't be all that hard to fashion a similar
stool out of ash or mahogany. But that is where this stool is so different from
any other. You see, the stool is made from bamboo veneer and if you've ever seen
a, er, log of bamboo, you know just how delicate a process it might be to get
veneer out of it.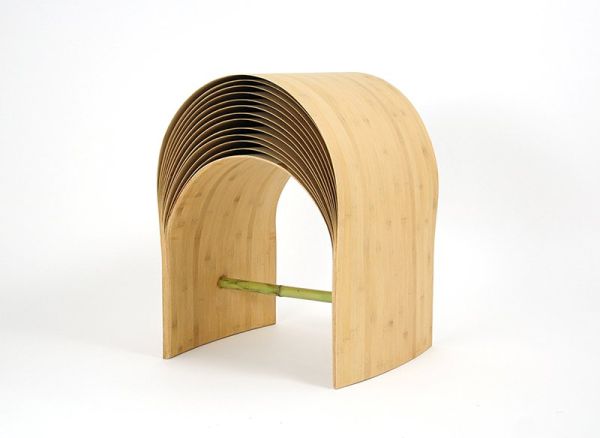 What's even more remarkable is that the bamboo veneer used
in this stool is just 0.9mm thick. Fortunately, Chen had the good sense to try
not to focus too much on the delicate aspect of his basic material and gave the
stool's design several layers of it.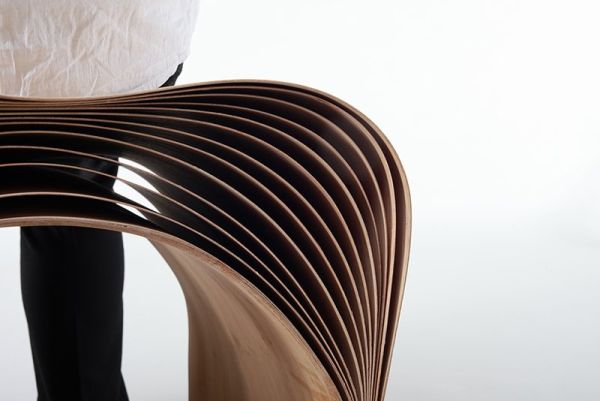 We're guessing that was mostly so that if the top layer
breaks, the user doesn't fall flat on the floor and hurt their bum (with possible
splinter injury to the area as well!) Bent in an arc, the flexible stool
actually is quite sturdy and even allows the seat to bend and shape around the shape
and weight of the users' bottoms!