You get dog tired by evening and all that you crave for is a nice spa session, which usually you fail to have owing to a number of restrictions. Things would have been much easier and enjoyable if you could turn your home bathroom into a spa. No need to drive all the way to a spa and to spend your hard earned money there when you can experience the similar comfort in your home. Here is how you can do it:
It is all about creating the apt ambience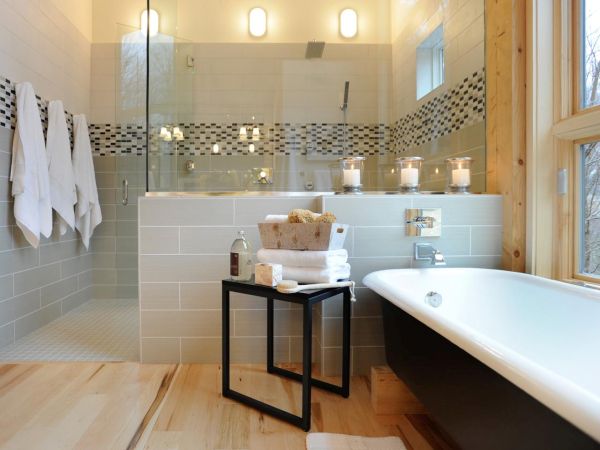 Candles and tea-lights lit, fresh and relaxing aromas around, and soft music playing in the background are the integral features of a spa. You can incorporate all these features in your bathroom with quite an ease and transform it into a home spa. While choosing scents and aromas, ensure you do not pick too strong ones, and it is always better to pick natural scents.
Set the mood with right lighting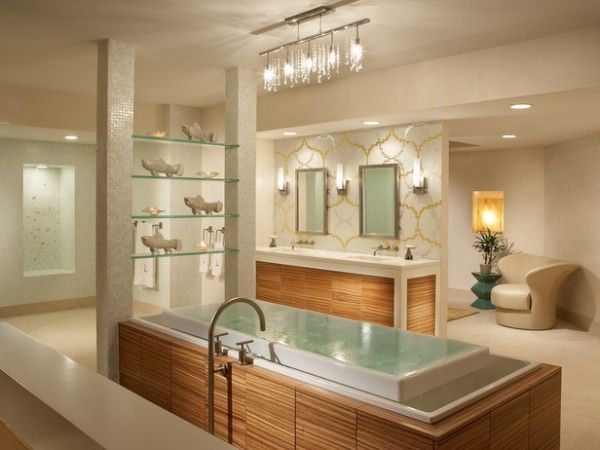 You must have noticed during your spa visits that lighting plays an integral role to make it a place wherein people feel relaxed and calm owing to its soothing atmosphere. You should invest on dimmer controls that control light intensity as and when required. Hang blinds on windows that block harsh daylight from entering in, and place some tea-lights or scented candles that have a soothing effect. Their calm glow works wonders to de-stress people. Even the sconces and the recessed ceiling lights should have dimmers so that you can adjust light according to your requirement.
Declutter your entire bathroom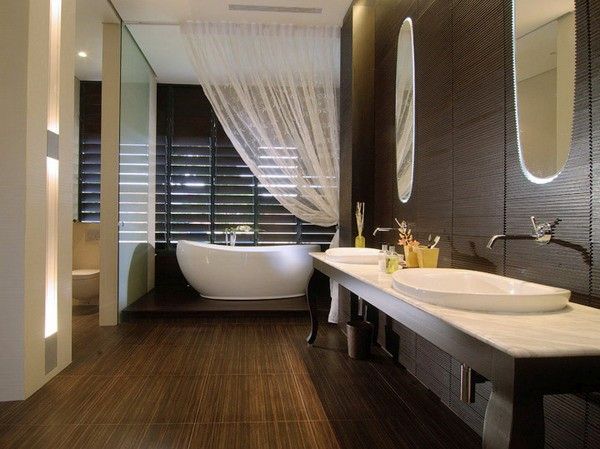 A spa is a place that has a light and a positive environment that enables a person to feel relaxed and de-stressed. Clutter is one thing that makes the environment heavy and negative, which is the enemy of a spa like atmosphere, so declutter your bathroom at the earliest. Eliminate unnecessary and unused stuff off the counters, and the drawers. Fill the shelves, baskets, and the counter strictly with products you actually use.
Give walls an earthy palette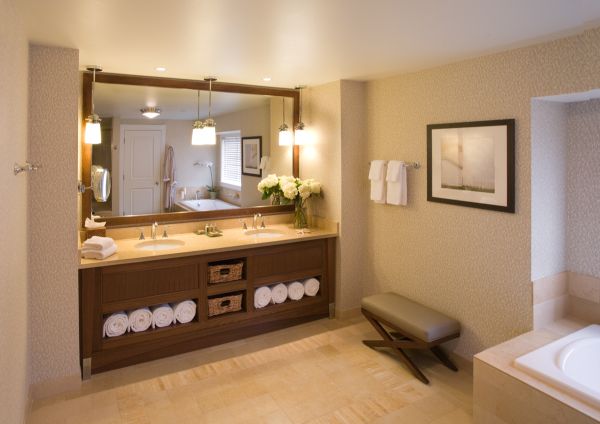 Colors also play a very important role to add the desired comfort and relaxed feel to your bathroom. To create a spa like effect, you should paint it in nature-inspired colors such as gray, brown, white, green, and blues. Ensure you opt for soothing and light shades because they are much more relaxing than the darker shades. If you have a big bathroom, an accent wall with a soothing pattern on it can also go along.
Comfort is the key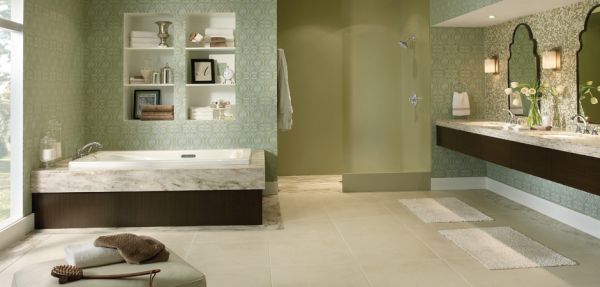 A spa offers you tremendous comfort, and to get the same comfort in your bathroom, you need to incorporate things that speak volumes of comfort. For example, soft fluffy rug, blow up neck pillow that enables you to rest your neck comfortable while you soak in tub, system that keeps your bathroom warm or just the right temperature you want, and towel rack installed near your tub.
Accessorize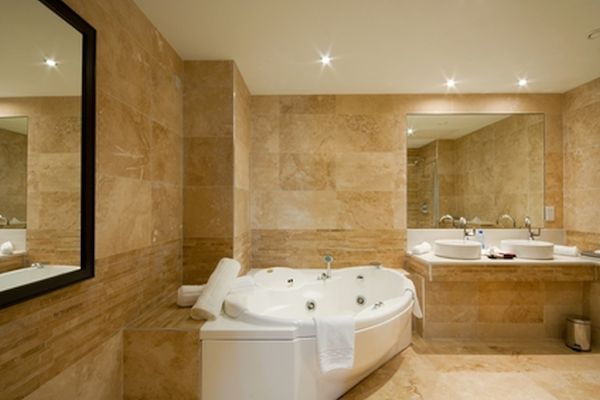 Fluffy bathrobe and slippers is an essential of a spa, so make sure you add them your bathroom as well. Essential oils are must-haves in this case, so invest on lavender oil, rose oil, and other relaxing and fragrant oils. Coming to showers, you can install a steam shower, dual showerhead, large rain showerhead, body sprays, and hand held showers as per your liking. Same goes for the bathtub, pick the one that suits your pocket and your needs well.

Transforming your ordinary bathroom into a home spa is not very tough. All you need to do is small additions and little renovations if required, and you are all set to experience extremely comfortable and entertaining home spa treatments.