Even the best dressed woman looks shabby with a bad pair of shoes. Just like that, a beautiful kitchen with a boring island does not look good at all. Try to think out of the box and experiment with unconventional shapes of island. A nice island in the kitchen makes it possible to cook in a more relaxed mood. It also offers space for the kids to enjoy meals with you on watch. In the following you will find some of the most exciting island ideas to take cue from.
Contrasting darkness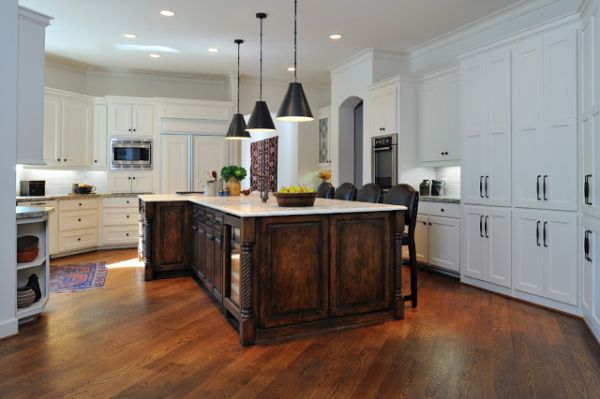 Do your kitchen in white and use a contrasting black island. The black and white combination is a classic that never gets old or outdated. It is always on trend. Dark metal island countertop looks good with white finish wooden panels in the kitchen. The idea is to create some contrast so that the island stands out in your kitchen and brings some visual variety.
The round kitchen island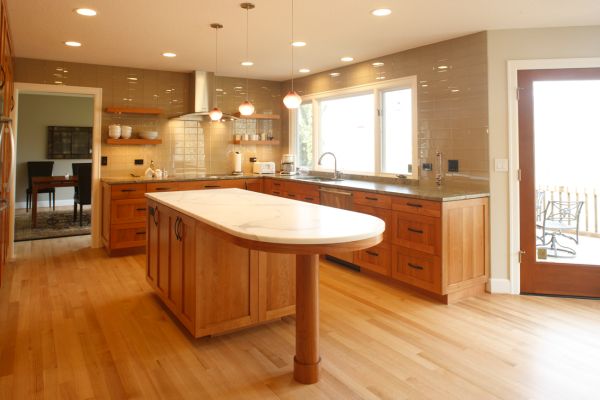 Homeowners keen on experimenting with their kitchen décor should consider the cylindrical island with round countertop. It works well in sufficiently spacious kitchens. The round islands look gorgeous and they comes with storage units all around them.
Accessing things inside becomes easier and you can work on any of the sides. Round countertops are especially convenient in old world style kitchens surrounded by walls on all sides. With some stools your family members can sit for a meal at the island.
Repurposed antique island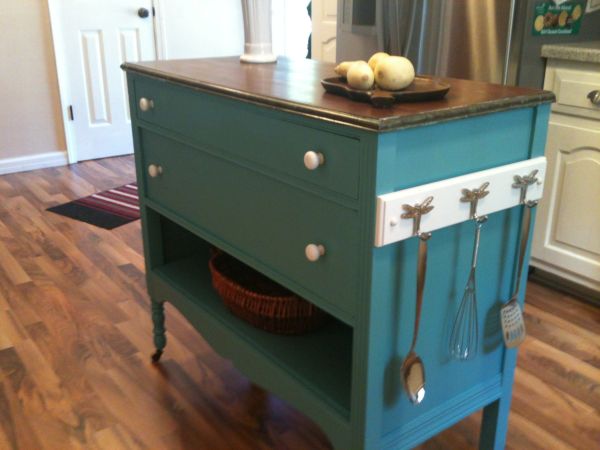 If you are tired of the simple lines and contemporary designs in your kitchen then opt for an ornate antique desk or chest which you can turn into a beautiful island. The ornate islands look really well in modern kitchens with a minimalist design. Add a marble countertop on the repurposed chest and voila your unique island will be ready at nominal cost. It is a way of recycling the old furniture and thus it is an eco-friendly choice.
Practical and functional designs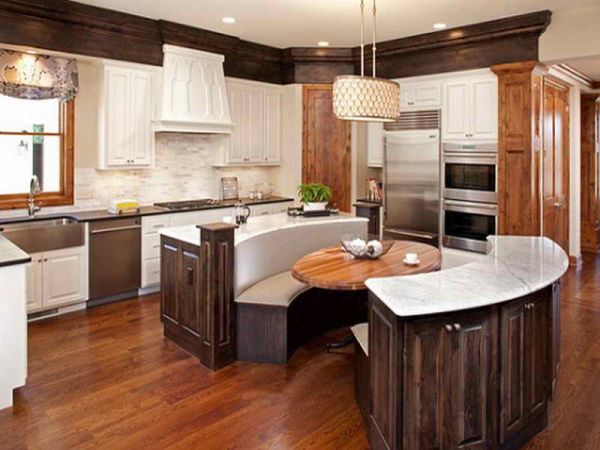 Do you and your partner both love to cook? In that case you will need a kitchen where two people can work efficiently without colliding or blocking each other. Go for a functional and sturdy island which is wide and has a sink built. Make sure there is enough storage space too. Get a modern island with space for meals, bar stools on the side, sink and dishwasher for more functionality.
Brick and Stone Island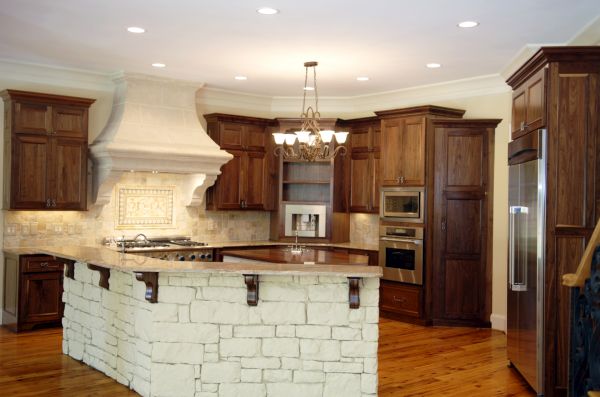 Create a brick stack in unique design and install a stone slab or kitchen countertop on the top. It is a simple design but creates a beautiful focal point. It says that you are creative and your kitchen is a space for both work and fun. Put a tall flower vase at the center of the stone slab. The unfinished vibe of the stone island gives your kitchen a shabby chic look.
Long and Narrow Island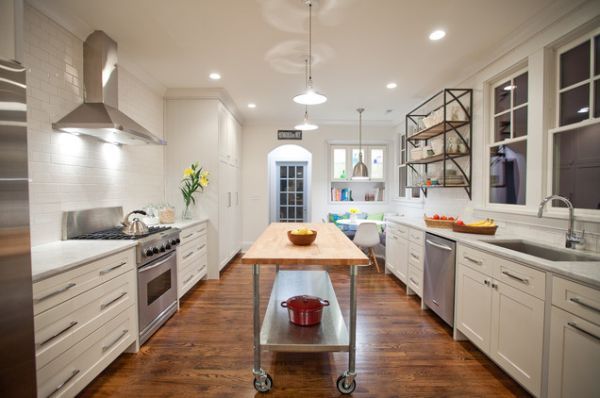 If you prefer to work mostly on the other work stations of your kitchen and want to keep the island for solving crossword, reading paper and sipping black coffee then the narrow and long island can be the ideal choice. Keep storage racks on the sides to make the island look more chic. Bold wood topped bar stools look great with classy white islands. Mix and match the materials and finishes to create a unique look.
You can perceive the versatile kitchen island in many different ways. Make sure the kitchen island has some storage areas and is big enough for your requirements.