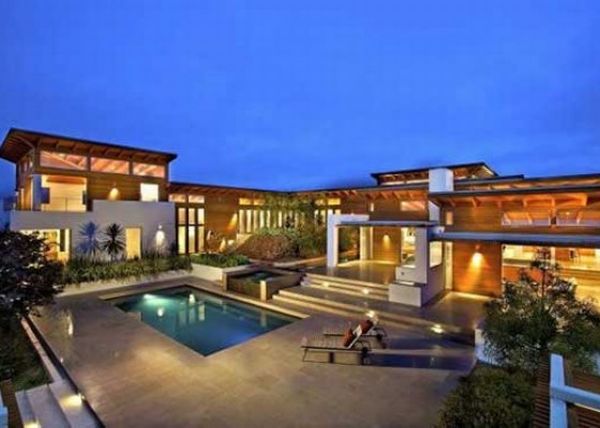 The house
The Hilltop House, California
A synopsis
A stunning blend of architectural brilliance and customized interiors, the Hilltop House is located in Rancho Santa Fe, California. Designed by Safdie Rabines, this architectural wonder happens to be today's dream house surrounded by breathtaking panoramic views. The house showcases four flowing levels in the open plan along with overturned butterfly roofs and clerestory windows, which illuminate and ventilates the interiors. Moreover, the architect has decked the house with many luxurious features.
The look
Spread over 10,000 square feet, the Hilltop House glows with natural light that comes from precisely placed windows. The house is shaped to naturally aerate the interiors. Its unique design offers passive solar heating and hydronic radiant floors that keep the rooms warm from floor level. In addition, a combination of wooden and steel beams sustains the architecture whilst making the room feel warm and cozy.
It also has an open plan living space downstairs, which incorporates the living and dining area alongside the kitchen. With the use of stairs that defines the spaces, a feeling of comfort is achieved while maintaining the opulent design and architecture.
The Hilltop House in California is an epitome of luxury and elegance that offers a complete new definition to the architectural design and interiors. New architectural attributes can be seen and discovered from each angle of this magnificent house.