If you're a book lover and have tons of books lying around in your house, don't despair. You can put your books to good use and decorate your home with those beloved books. Bookworms keep buying books, which suddenly seem to have multiplied overnight, and if you like to read anything under the sun, it means you would have an interesting collection of books of all sizes.
Encyclopedias, novels, magazines, all kinds of reading material can be used to design your home. Stack them or rack them, there are many ways to show off your book lover status. Read on to find out how: 
Decorating with books, a problem!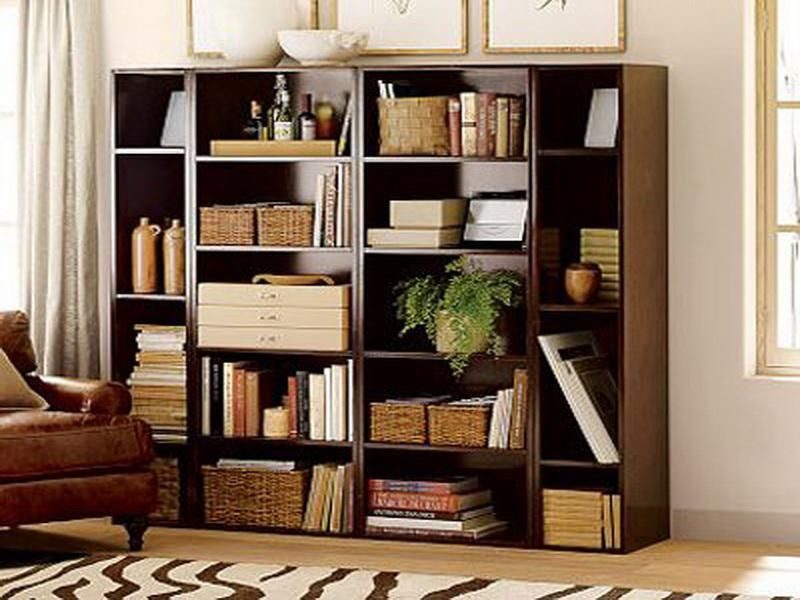 Are your books getting in the way? Your reading habit need not be a hindrance to you and your family members. If you don't really want to change the décor of your home into a book lover theme, there are easy solutions which are quite doable and will add charm to your house as well.
You could use large wicker baskets, as a simple and inexpensive solution to keep books from "travelling" all over the house! A good idea is to get three or four wicker baskets to store different kinds of books. For example, one for library books, another for children's books and others for you. Wicker baskets look good and you can keep them in your living room too.
Tips to give your collection a great look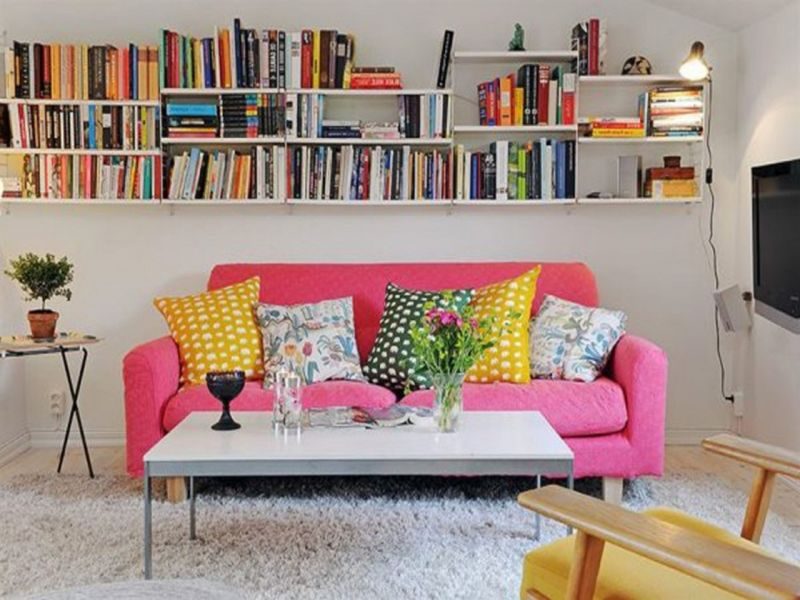 As part of your book themed décor, you could start by stacking books having similar colored book covers or jackets, for example, white, blue, and green will look great together. Reds and oranges can form another stack. Stylish little vignettes can be made by color co-coordinating books, and by adding an interesting curio on top will complete the scene. A clock or a photograph or any object of your choice will create the perfect look.
Create a beautiful tower using books 
You can create a beautiful and striking statement piece inside your home, such as a unique book tower inside your living room. A tower of books reaching high up to the ceiling will be eye-catching and a center of attention. The beautiful tower of books can be the centerpiece of your book lover themed décor.
Floor to ceiling bookshelf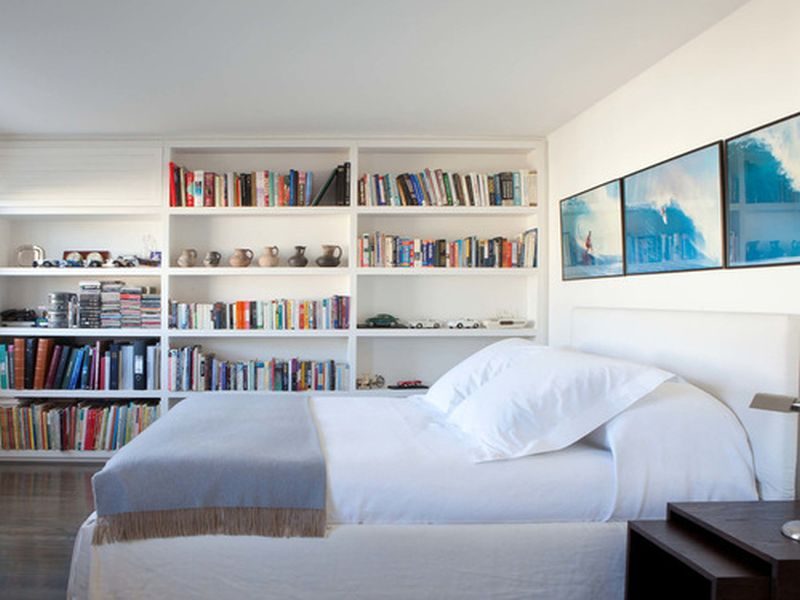 Your home style should be an extension of your personality, and nothing says book lover more than a bookshelf. There are shelves of all sizes available, but why not go all out, and build / buy a floor to ceiling bookshelf. You can get it custom made too, to fit your wall. A bookshelf like this can hold all your books (hopefully!), your TV and some lovely knick knacks. For those who love spending hours at the library, this bookshelf can fulfill the dreams of having your own, personal library, albeit on a much smaller scale.
Paper your walls with interesting book pages 
Ever had the experience of going through a book and finding that some thoughts of the author just resonated with you? You want to read those pages again and again, be it poetry or prose. A good way to keep interesting book pages in your sight always, is using them as wallpaper.
Creative bookshelves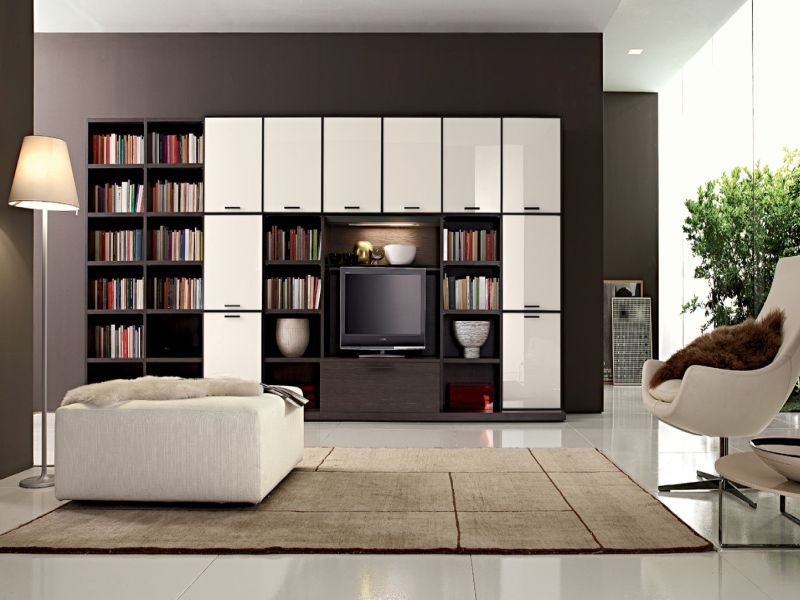 The material is plastic and Ron Arad the designer allows for it to be shaped into any form. It can support 20 pounds and can be wall mounted in a curve to increase capacity.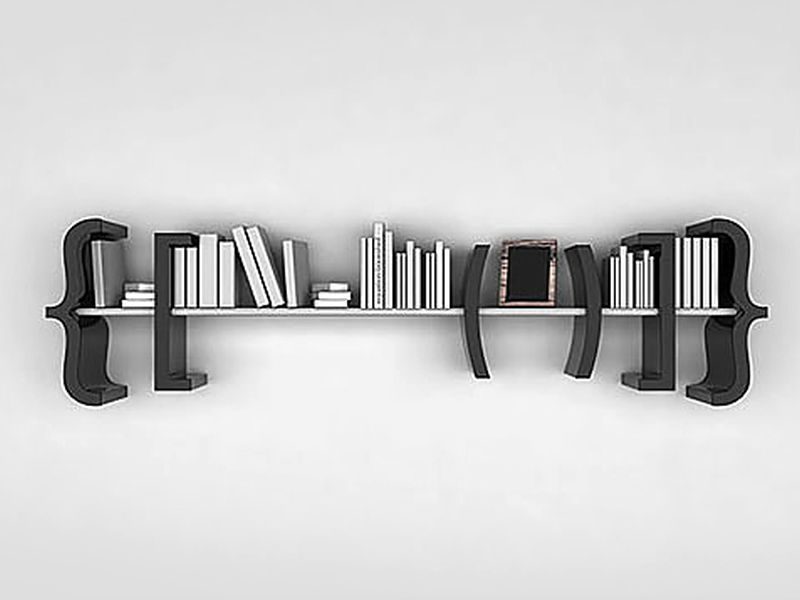 Designed by Icon Designs of Italy, these are a system of aluminum and steel modular racks for your books, to be assembled as per your personal taste.
It is screwed into the wall directly, into a wall stud, and once the books are stacked, looks as if the books are floating on air. Designed by Mirron Lior, it has won many design awards. 
The Bookseat by "fishbol" is a playful, multi-functional bookcase, as it becomes a seat which stores books. Great idea for limited urban spaces!
Those who love being surrounded by bookscan decorate their homes with their beloved tomes, and reveal their creative side as well.