Interior windows and doors can help to brighten up your home. These interior windows have made walls an outdated concept. More and more people are opting to have glass windows inside their home to delineate spaces and let light in, throughout the house. Interior windows look really pretty and trendy, and if you need privacy, you can put up a curtain or blinds behind the glass windows.
Steel windows and doors are especially in demand, due to the longevity of the material which is also completely recyclable. Windows within the house can partition any area of the house, from bedrooms, bathrooms, home office or kitchens.
Here are a few tips to help you get an idea how you could use interiors windows and doors to separate spaces: 
Stair window to match stairs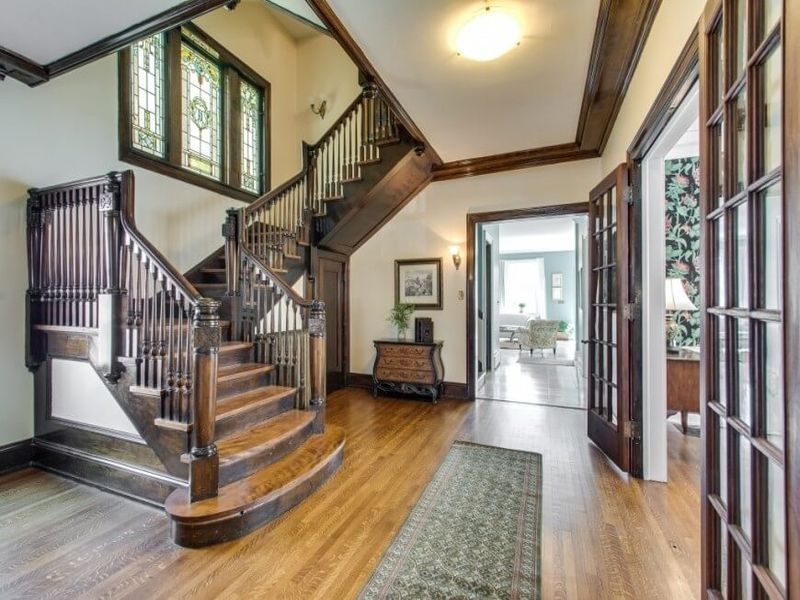 Stairs are usually dark spaces, and they need an artificial light. But by using stair windows, natural light can be used to light them up. For example, if you have stairs near the kitchen, you can install a glass window instead of the outdated wall, and play on the natural light coming through the kitchen. 
Sliding glass room dividers with clear or frosted glass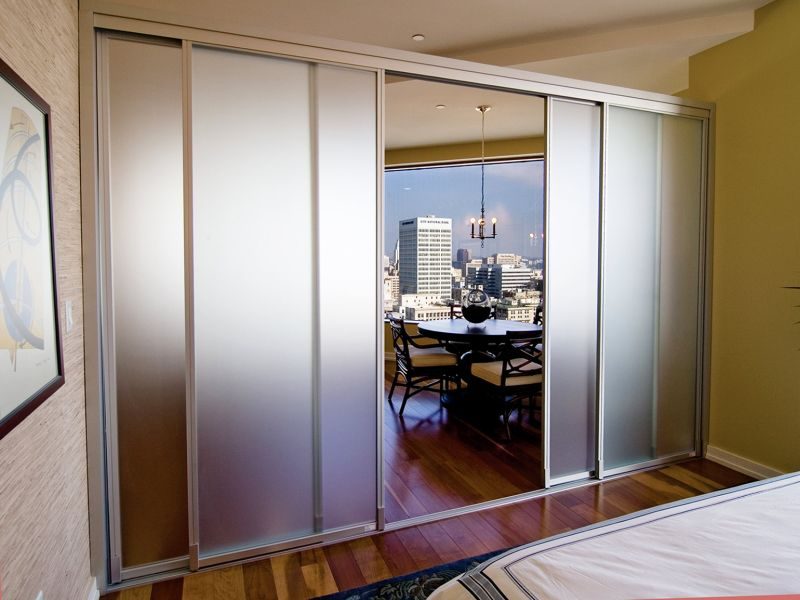 Privacy is an issue for homes with less floor area. It's difficult for every member of to have a little space or room of their own. Sliding glass room dividers can be a viable option for you to divide the space within your home to give your family members some privacy. Instead of using opaque walls which block light and are expensive to install, you can choose transparent sliding glass doors which can be used to both open up and close spaces within the home, and are much less expensive.
Frosted glass looks classy and magnificent and has the added advantage of not requiring any curtains for privacy. There are glass panels with exquisite designs on them, which can divide the space, brighten your home and add that aesthetic element along with functionality.
Clear glass window, door, and concrete wall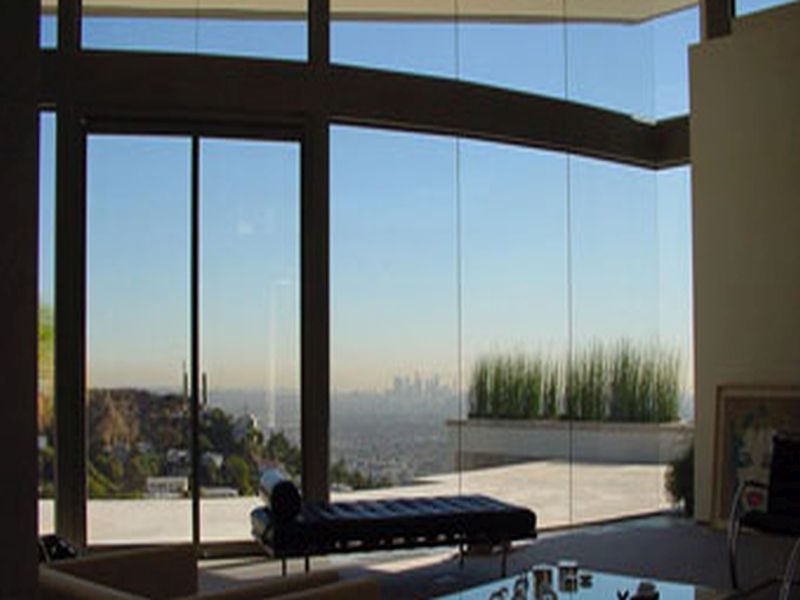 Clear glass windows and doors have become quite the rage. It's arty and trendy and is a great way to fill your home with light and air. With raw material available, you can install glass partitions within your home by yourself, and get the family involved in your DIY project.You could use concrete walls in tandem with glass, to get the best effect.
These partitions may be employed to create a home office within your living room, or you could use one to make space for your child, giving him his own space. You can blend different styles of décor like a bohemian ethnic vibe, which looks stunning but is easy to achieve. Using unprocessed materials like concrete panels can help to achieve a trendy artist's studio look, which is understated yet elegant and charming.
Sliding semi-transparent door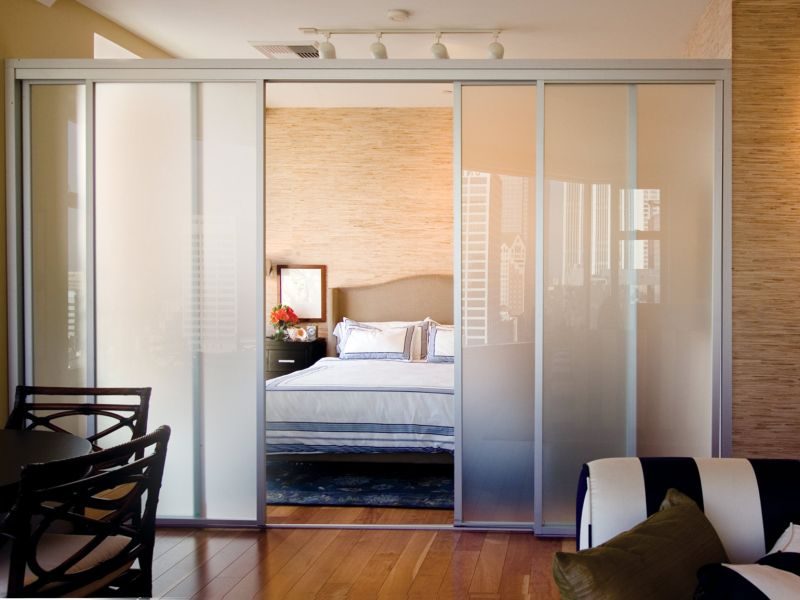 Semi-transparent sliding doors are derived from the traditional Japanese style of architecture. The semi-transparent sliding door looks stylish and attractive and gives privacy to the rooms. It functions as a space divider but can behave as an elegant design element. You could design the rest of the apartment around these semi-transparent doors.
They can act as a beautiful partition between your living room and the other remaining portion of the house. Some interior designers use the Japanese style semi-transparent sliding doors, as they can be kept open to let in daylight, and even when closed, these doors allow light to permeate into the rest of the house. The diffused glow of light adds charm to your home.
Interior sliding glass door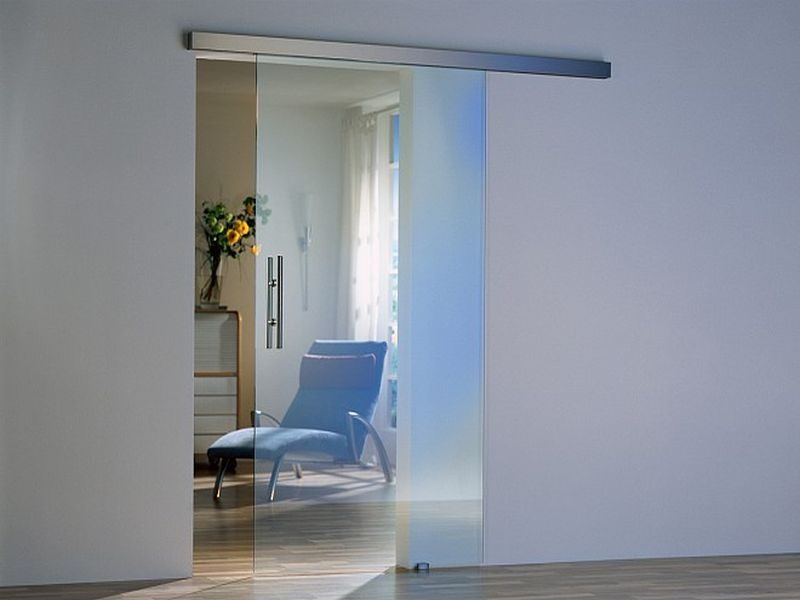 The interior sliding glass door concept is very effective for dark corridors which are surrounded by walls on both sides. You can use glass sliding doors instead of opaque doors to let light inside the corridor. Glass doors can be installed in both offices and homes to allow air and light inside the home. Interior glass doors which are wooden framed lifts the atmosphere of the house, as sunlight bounces off the wooden frames.
We cannot do without light and air, and natural light is the best for health according to studies.
Interior windows and doors are catching on, as people like to have sunlight within their homes.