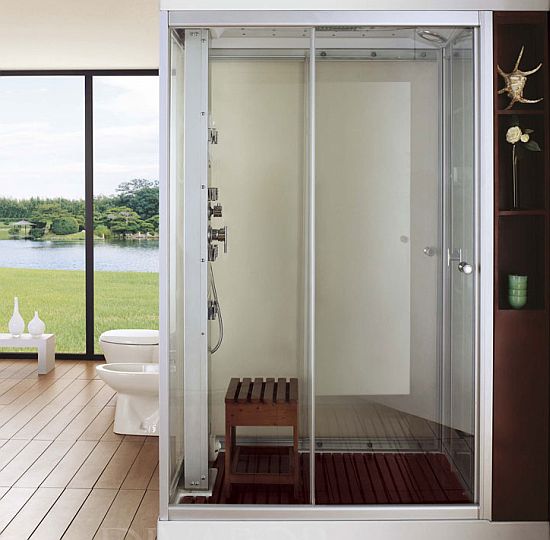 Specially created for the homeowner who likes to immerse himself in luxury the Victoria Steam Cabinet is a modern bath wonder that brings the finest spa experiences within the comfort of your own home. Featuring state of the art spa technologies like thermostatic (anti-scald) valve that enables the selection of a specifically desired water temperature whilst eliminating those sudden water temperature shifts, the home spa allows you to enjoy all the benefits of a high-technology spa at home.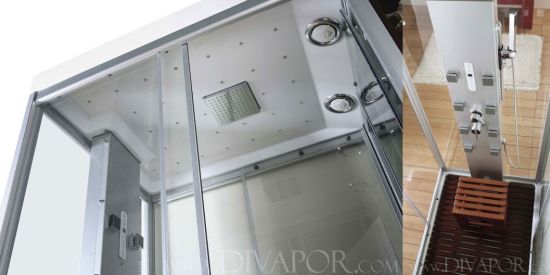 With touch-sensitive digital control panel that allows control of in-shower features such as lighting, temperature and radio, and steam generator with time and temperature settings, the glass centerpiece comes fully finished with elegant, slimlined wood shelving that can be accessed from within the steam cabinet using an interior glass sliding door.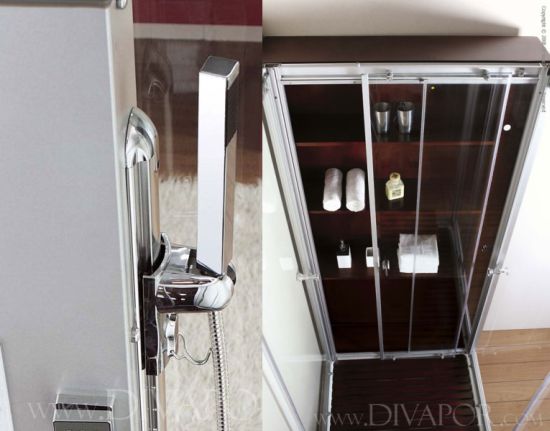 The shower also features an astonishing aromatherapy feature that allows your to enjoy a spa-quality aromatherapy session by simply placing a few drops into the shower cabinets' aromatherapy oil intake and twisting along with illuminated under modern LED lighting and square jets positioned down an aluminium column as well as 2 upper body, 4 middle body and 2 lower body jets that help relieve aches and pains.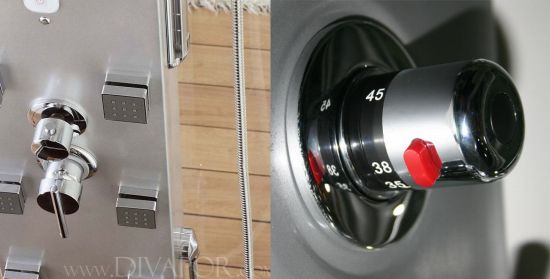 With a handheld shower on slide rail, a ventilation fan, an automatic safety shutoff for overheating or no water situations and a fully programmable radio and speaker with volume adjustment, the £2495 Victoria Steam Cabinet is the best spa facility you could install in your home.
Source: Divapor