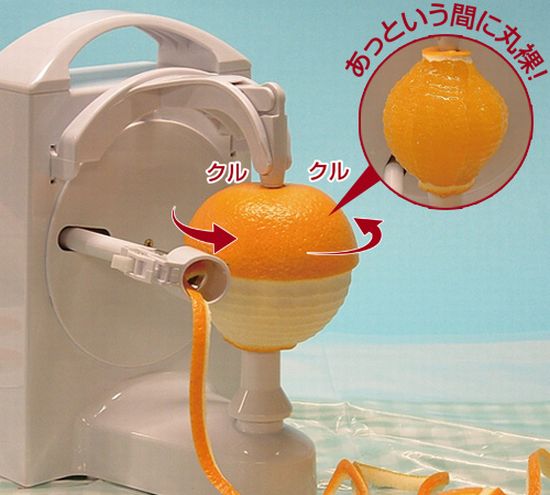 Picture this: it's the stickiest, most humid day of the year and your stuck peeling oranges and apples and potatoes and what not for getting a whole damn 7-course meal ready for a formal dinner. Since you probably have all the sugary juices and the peels and the veins from the veggies and fruits all over your hands, apron and kitchen counter, we're guessing you're not feeling very attractive and that only adds to your stress, which, as we all know, is not a very good thing when it comes to cooking and stressed people generally end up burning the entrees or desserts for sure!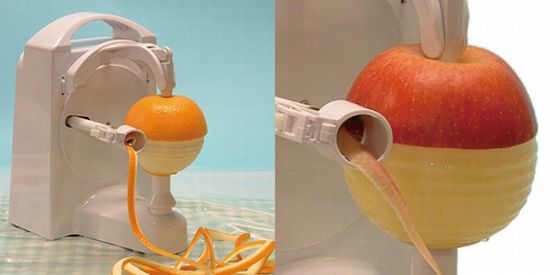 This is where this wonderful Japanese fruit and veggie peeler looks so damn much like a heaven sent. Specially created to de-skin fruits and veggies in 30 seconds flat, this miracle worker will make kitchen work a breeze and that too without you having to lift even a finger.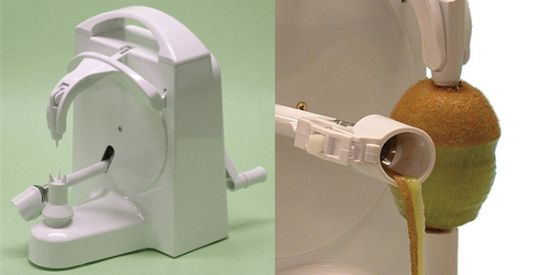 Of course we don't have much info on how and where you can get one of these for yourself, but hey, at least we know something like this exists and we can always challenge our gullible mechanically-gifted geeky cousins and neighbors into inventing one for us too!
Source: Idea Keyword