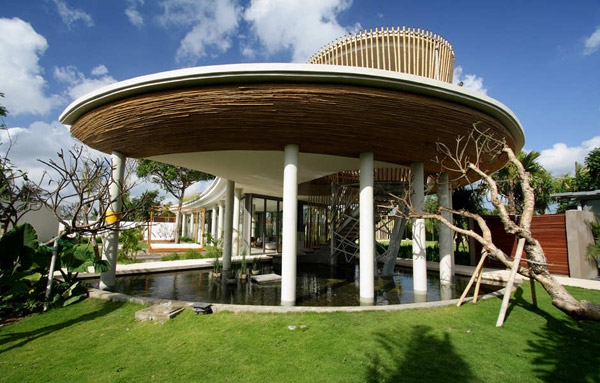 Whether you're considering building yourself a new home or simply renovating your existing property, it always pays to invest a little time investigating the house trends that are currently in vogue. Home style trends may seem faddish buy they tie a new home nicely in with the year of its construction and add to the value of the home. Here's our list of some of the most fabulous and widely followed home trends that have been hot so far and are expected to dominate home styles in the months to come.
Homes within homes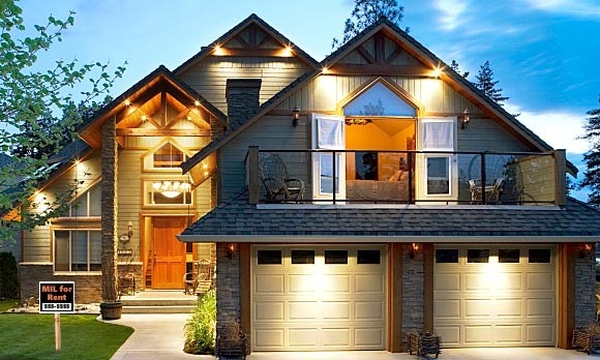 Though living at home with the folks is not uncommon in most parts of the world, the trend is catching up in America as well with almost a third of adult Americans living with their parents (or aging parents living with their kids). Builders are also starting to respond to the need of two generations living together and have started to build homes with two master suites and dual living rooms. Essentially, a home within a home, dual home designs often feature apartments with their own garage, baths, kitchenettes, sleeping and living areas that are separate from the rest of the home. A door or a passageway connects the apartment to the main home, which allows people to stay together without crowding one another. If the need arises, these homes can also be given separate backyards and entrances.
Not just 'green'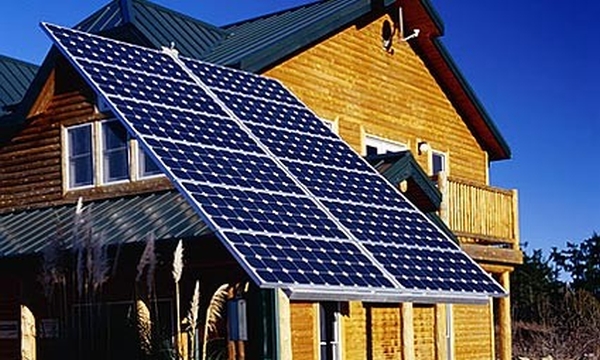 The green home trend has been in vogue for the past many years with Energy Star appliances, compact fluorescent bulbs and LED lighting being used to lessen homes' dependence on grid power. However, passive homes and homes that don't need to use grid power to sustain their inhabitants' energy needs are coming up all around the world. These passive and net zero energy homes are often built with deep foundations, thick concrete walls, triple glazed windows and innovative ventilation systems that keep the air inside fresh without leaking in cold or warm air. A technical layout of windows and doors also allows the home to forgo the use of lights during the day with solar panels fulfilling the home's needs at night. Solar water heating, rainwater harvesting and greywater recycling allow these homes to maximize their water resources also with kitchen gardens providing inhabitants the opportunity to grow organic vegetables at home also.Natural environments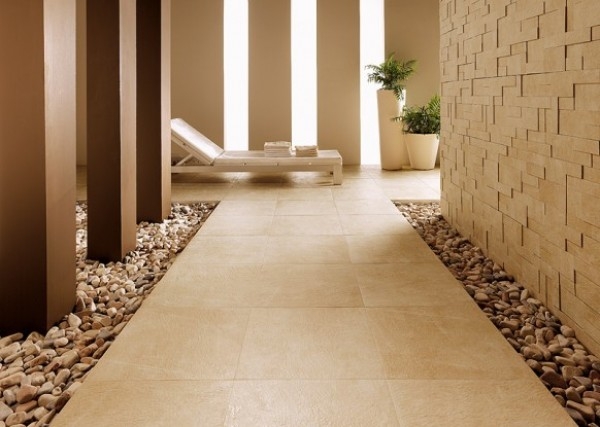 Even if you aren't a big fan of gardens or do not have sufficient space upfront and at the back your home to put in a front or backyard, you can always invite nature inside the home by using a few clever natural elements that can elevate and lift the entire mood and temperament of a house. Koi ponds inside the home have been popularized by major Hollywood celebs like Jennifer Aniston though you can renovate your home with a simple gravel lining along the sides of the passageways, cleverly places houseplants, miniature water fountains and even aquariums.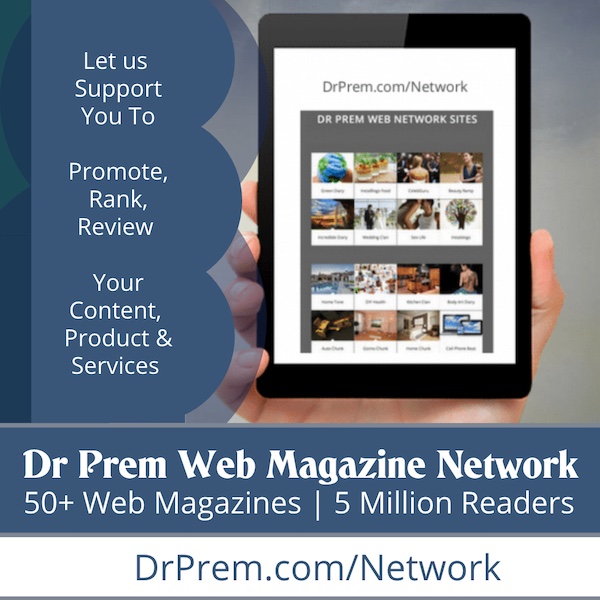 Contemporary Color and design trends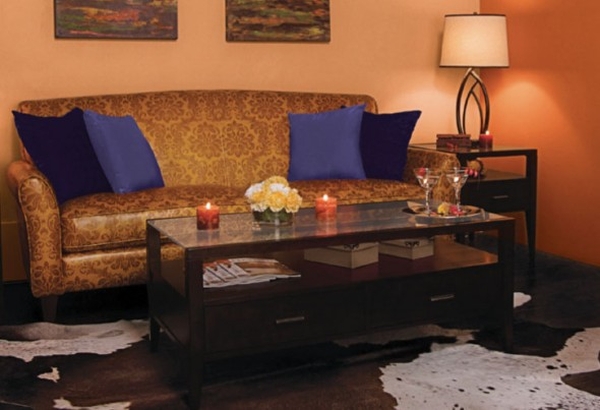 Forecasts for the year 2012 suggest that the tangerine orange is a color that will remain among one of the hottest interior paints this year. Spaces influenced by Canadian, African and Asian themes are expected to use shades of the color extensively. Patriotic shades, repurposed furniture and decorative made from uncommon elements are also expected to be widely followed. Nature-inspired patterns, eco material, nature-inspired elements and natural woods will continue to be in vogue with exotic textures, bird features and animal prints also being used against bare backgrounds. Water color designs are also expected to be used in textiles, fabrics and wall paint designs.
Exotic home design trend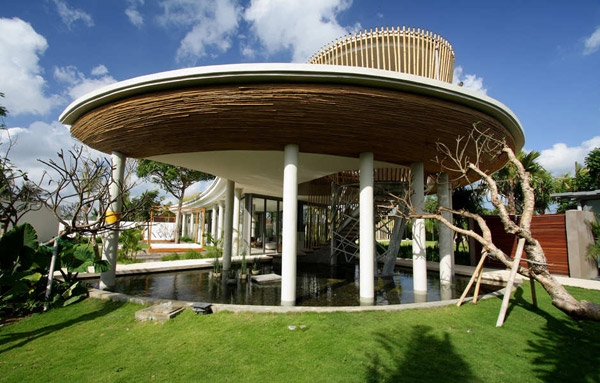 Even though building a Jamaican-style beach shack in the northern part of Canada might not be the most practical idea but building a home inspired by home designs from another part of the world with a similar climate might be a great way to make your home stand out from the rest on your street. For people living in tropical climates in the west, organic looking homes that resemble the native architecture of southern Asia might serve as a great inspiration. These homes often make extensive use of natural elements like bamboo and thatched roofs for verandas and courtyards. These homes often have a water feature attached to them with modern elements like glass enclosed interiors filling the home with natural daylight.
House that flows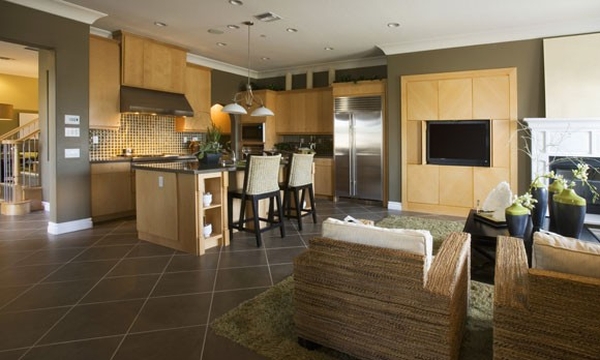 Open floor plans have been hot in big cities with limited space like New York and the trend is catching on in homes being built in smaller towns as well. An open plan makes the space available inside look bigger and more spacious than it actually may be. The key to an open plan house is to have one great room on the main living floor of the house that consists of a kitchen, dining and living area. By constructing a deck right outside one of the ends of this room and using a large glass door to separate the inside from the outside, the space can be extended even more.Dramatic house plans: Vertical home with a white facade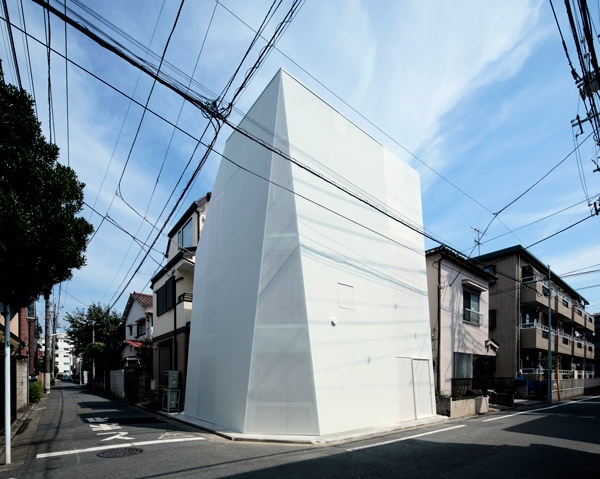 With ground space being more and more precious to buy, especially in older parts of town, the only way left for homes to expand is up. And vertical extensions on the home can be used to dramatically increase the space inside a relatively smaller house. Depending on building codes in your area, you can add a vertical extension to your home leaving a significant amount of space along a corner to make every floor seem roomy. Long, vertical windows along this open space can help floor each space with light with perforate metal shades protecting the privacy of the inhabitants. Glass bottom catwalks can also be used to make the interior feel spacious with open concept layouts providing the home with optimum functionality within a relatively small space.
Modern concrete homes with spacious interiors

This modern 2,200 square foot concrete home for a family with three kids was created by Israeli Studio Sharon Neuman Architects. Half way between the children's space and the public area in the split level house is used to place the master bedroom with the two wings flanking the L shaped plan. The house may appear to be boxy from the outside, but if you don't really plan on using balconies and terraces, not wasting space on them can be a great idea.
Minimalist house designs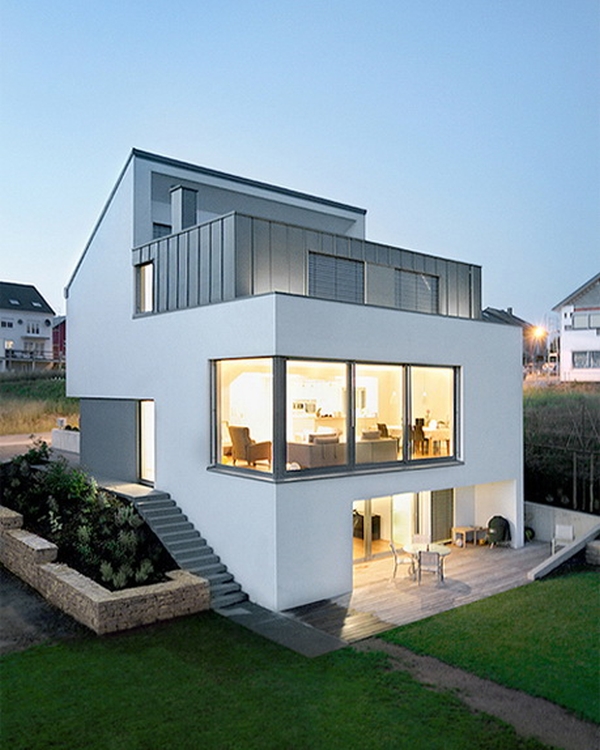 In the year 2012, minimalist house styles are expected to be one of the most popular house trends due to rise in property prices. This style is best suited homes built over narrow plots of land and can be used especially well on plots that lie on uneven terrain to maximize the use of the land.
Modern retreat home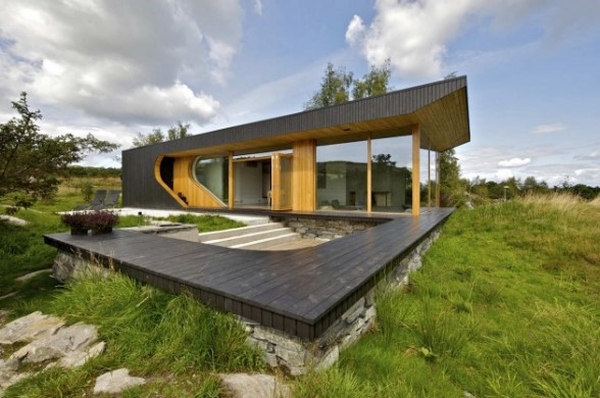 If you're are rich enough to afford your own retreat home but don't want to throw good money after bad on a project like this, a modern-themed retreat home design may be best suited to your needs. A single floor with an open plan layout with the living space opening up into the deck outside can be used with great effect to bring the freshness of the view outside in and the use of weathered or reclaimed woods can make your retreat home a green one.