Bathroom and kitchen are the most common areas where countertops are used. As much as there is minimum use for it, they are still a prominent feature in such places. Concepts of a very useful when it comes to kneading, chopping, cutting or even in case of any spills in the kitchen.
For the bathroom, they add the extra space you need to keep things as well as give your bathroom a nice and presentable look. While selecting a countertop you have to also keep in mind that there are other factors, which are equally important.
Choosing the right material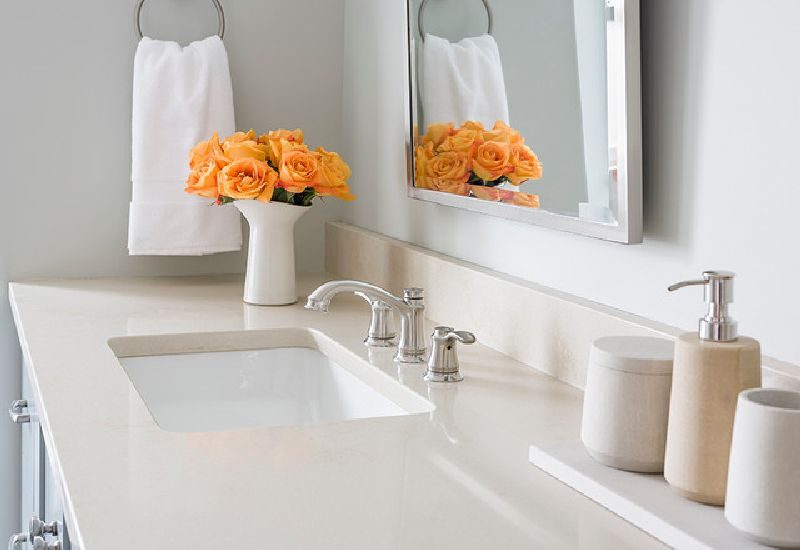 The different materials from which you can make countertops also contribute to the durability and life of using them. Each material has their own significance. Depending on the type of use you have, you have to make sure that you choose the right type of material for your countertop. This can often end up in you getting confused as to what you should choose and what not to go for. Let us look at the pros and cons of each material so that you can make a wise choice.
Opting for natural stone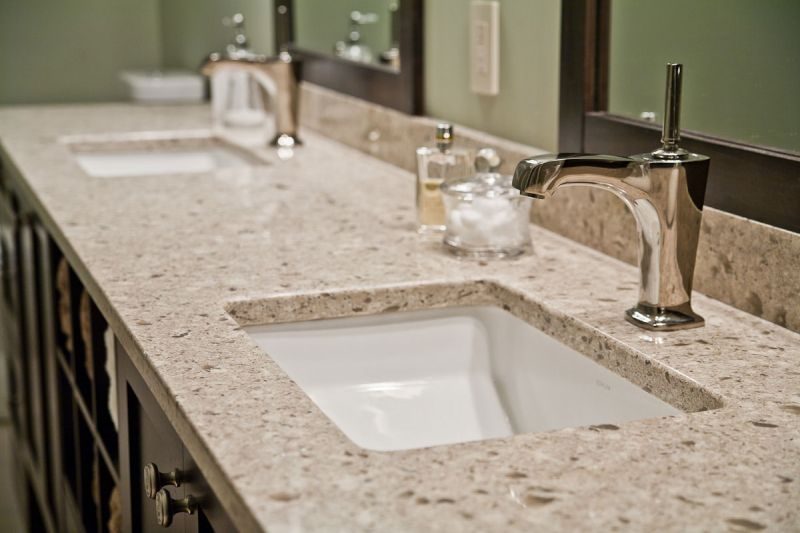 Materials like marbles, soapstone or even granite come under the natural stone options. These materials can sustain scratches, heat, change, and water. They are beautiful and easy to maintain and come in different sizes and colors. You can go for the flamed, brushed, sandblasted or polished look depending on your choice. Even the shine of the material determines the type of care needed.
Advantages
These sorts of countertops last for a long time and require very less care and maintenance. They can easily blend with any theme. The grading system of natural stone slabs lets you know the kind of availability they have in the market.
Disadvantages
They are heavy to carry and do not break easily. If you do decide to break it, you will end up having to use a granite or marble cutter to retain the shape. In case you want to change, you would have to reconsider buying a new one.
Wooden countertops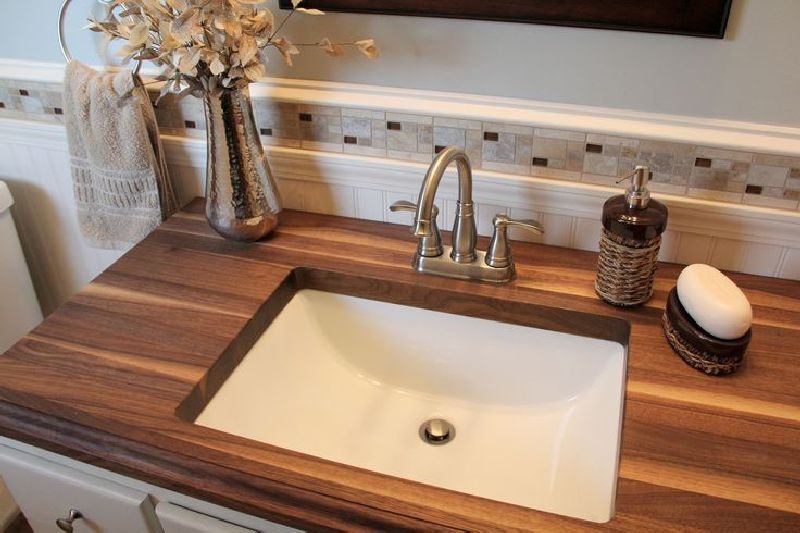 This kind of countertop has been in trend for a very long time now. The best thing about such kind of countertop is that you can easily mold it into any size, design or shape. When you go for a wooden base, you have to make sure that you take the right care to ensure its durability. In some cases, you would also need to consider the laminated option.
Advantages
They are easy to find and can be replaced without too much of hassles. Even if you take it down, you can always find alternative ways to reuse them or convert it into a new piece of furniture. They give a nice natural look to the house and can easily blend in with any theme or combination.
Disadvantages
You have to be careful with wooden countertops. Unless you go for a laminated one, over time they tend to lose their shine. They are durable but fragile in many ways. To maintain your wooden countertop, you have to make sure you get it polished regularly.
Steel or metal countertops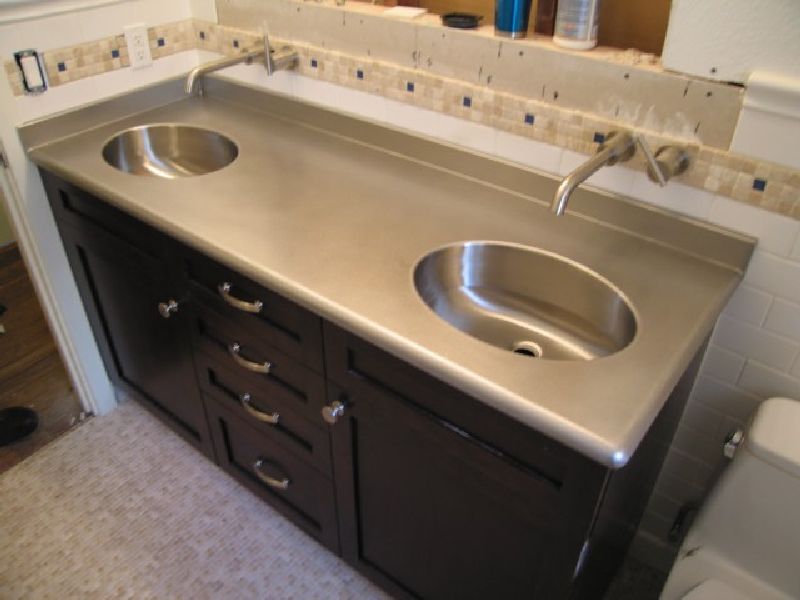 Another material that is known for its durability, steel or metal countertops add the glam factor to your house. They are not only ideal for commercial spaces but also even in homes. These kinds of countertops can sustain a lot of wear and tear.
Advantages
Going for steel or metal countertops is a good choice for natural stone when you have kids in the house. They are durable, sturdy and can be used for a very long time. If you put them in the kitchen, they will uplift the space and make it look very nice and presentable.
Disadvantages
They are a little expensive and are prone to scratches. Over time and due to moisture in the air, they can develop rust and can look bad. The scratches can be seen easily, which can spoil the decor of your space. They are not easily moldable which means that if you want to get it cut or shaped, you would have to get it done by a professional.