Walk-in closets are highly functional and impressive. They are ideal for those who have more to store but are short on storage. Displaying stored items in a well organized manner, they make it much easier for one to make a choice every morning. Everybody desires to have an awesome walk-in closet and here are some ways that can help you make one.
Rugs and Mirrors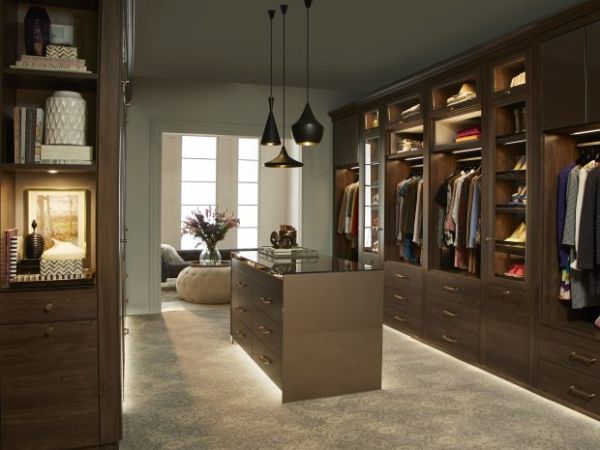 Rugs and mirrors are integral parts of walk-in closet for they both make it cozy and private.It is obvious that you will try on clothes, shoes and accessories in your walk-in closet to achieve your best look. So, don't forget to install full-sized wall mirrors wherein you can check out yourself from head to toe. As far as the rugs are concerned, they will provide you comfort and will make the space look good.
Illuminate it well
Good lighting enhances a walk-in closets' appeal. Usually, these closets are spaces with no windows, which mean you cannot have natural light inside. Therefore, you must invest in good lighting that not just illuminates the space properly but enhances its aesthetic appeal as well. You can add mood lighting, highlight accessories you like the most and more.
Keep it crisp, clean and elegant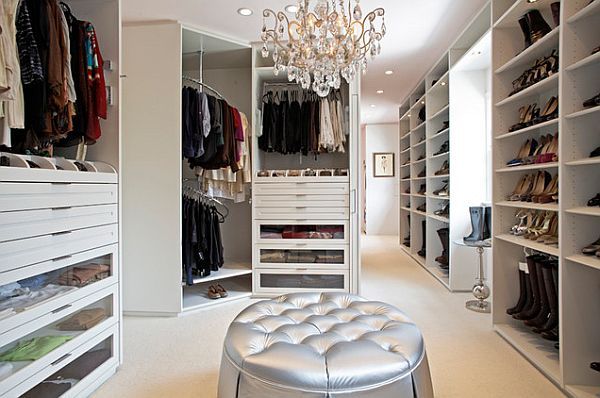 You should try to make a walk-in closet that appears as crisp, clean and elegant as possible. It shouldn't look overfilled or deprived in any way. You can fill it with a few inviting accessories depending on the available space and should try to keep majority of the ground space open. It will give your walk-n closet an open and a clean feel.
Install a library ladder
If you desire making the most of your walk-in closet, you must install a library ladder to it. It will help you reach out the items stored above with ease and utmost convenience. You can also use the ladder to hang a few accessories on its sides or to hang the clothes you are planning to wear the next day. In addition to functionality, the library ladder in a walk-in closet adds a funky effect.
Add suitable wallpaper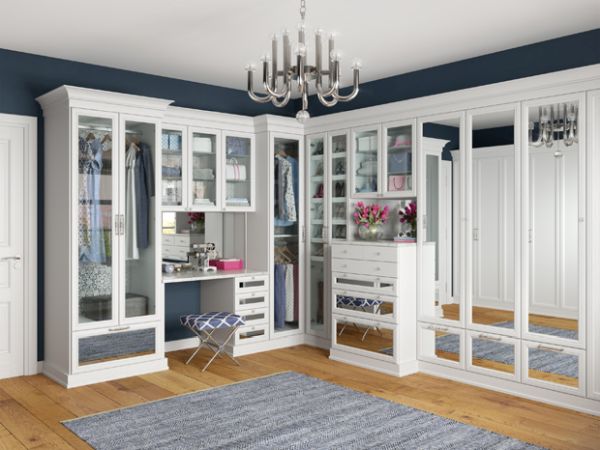 Plain walk-in closets look classy but you can also make it a bit dramatic and stylish. A smart and cost-effective way of adding interest to your walk-in closet is by adding suitable wallpaper to it. You should pick one that personifies your personality and interest.
A seating area
You must allocate a small space for seating in your closet. It will be of good use to keep clothes while you try something else, to sit to get your shoes on, or to simply sit and wonder what you should wear for the day. For that added cuteness and glamour, you can add colorful and attractive poufs to your closet. A simple chair could also serve as a good seating but an ottoman would serve as a seating and a small storage altogether.
Add a personal touch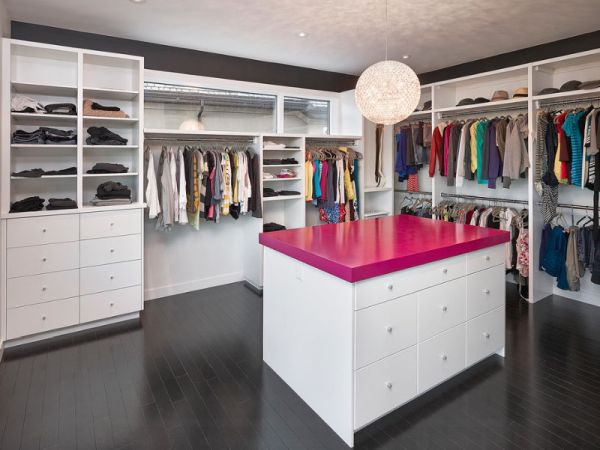 One of the best ways to make walk-in closets impressive and interesting is to give it a personal touch. You can choose decoration items that you find interesting or could make some DIY stuff that indicates volumes of your styles and personality. Hanging some inspirational art is also a great idea that you can consider.
Add an island
Available in a plethora of designs, shapes and types, you can pick a suitable dressing island for your walk-in closet. However, a good availability of space is required for making this idea applicable to your closet. If you wish to maximize storage, you should go for an island that has plenty of storage drawers and shelves.