Books are no doubt our best friends, which help us to gain knowledge and never leave us alone even when we are secluded by the rest of the world. Many of you must be bookworms or nook lovers who must ne having a large book collection either tucked in somewhere inside your house or inside a carefully designed library. Having a library at home is simply outstanding since we can have a quality reading time and find peace and relaxation from our busy lives. Trying to help you out at this, here we are with a complete guide on how to enjoy reading within the comfort of your own house.
Determine your requirements: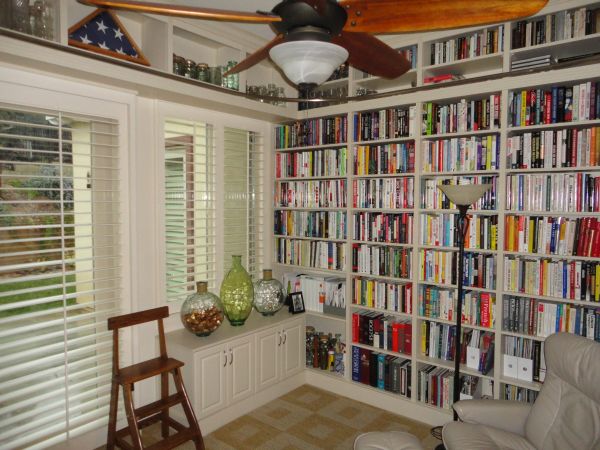 The most essential step in designing your home library begins with planning the library's layout. In order to have a comfy reading experience, you need to pre plan the lighting, seating arrangement and the way you will keep your books well in advance. Before making any final decision, you should also keep in mind the requirements of other family members such as kids and elders. Their books should be placed such that they are easily accessible. Once you are done with this, you can now think of ways to decorate and beautify your library.
Plan the position of your library: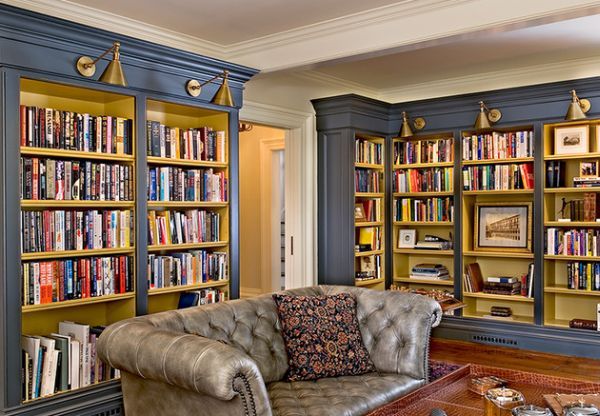 The place where you plan your library is very important. Your library should be inside a room where plenty of natural light is available. However, you should avoid them from getting direct sunlight since it is harmful for the books. For large homes, you can have a dedicated library however, for small homes, there are numerous ways in which you can store your books.
You can, for example place all your books inside bookshelves of your living room, hallway or dining room. You can alternatively make clever use of book shelves to create an attractive home library. In small apartments, a quiet corner inside one of your rooms can be used as your reading room.
Estimate your storage: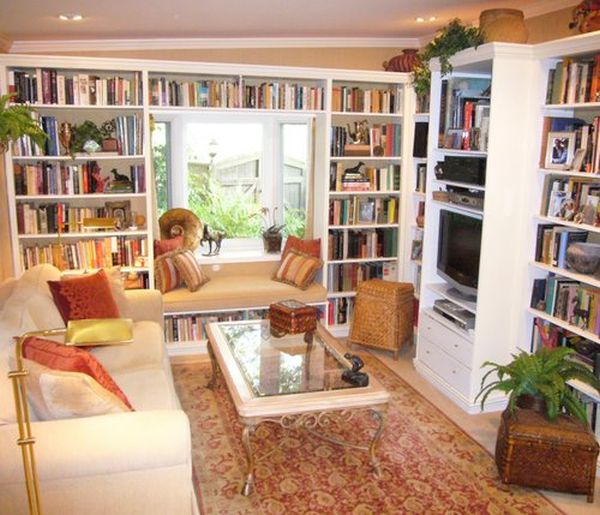 The next step is to determine the number of books that you already have and the books that you are thinking to buy. This will help you decide the type of shelves that you will need to keep all your books. For large number of books you need to have floor to ceiling bookshelves whereas for a comparatively lesser number of books you can opt for open bookshelves.
The depth of a standard bookshelf is about 250 mm, which can easily accommodate one complete row of medium size books. Very large size books such as atlases need to be stored separately while it is suggested that you opt for narrow bookcases since these can accommodate almost all of your books. You can save lots of space this way.
Go for good quality bookshelves: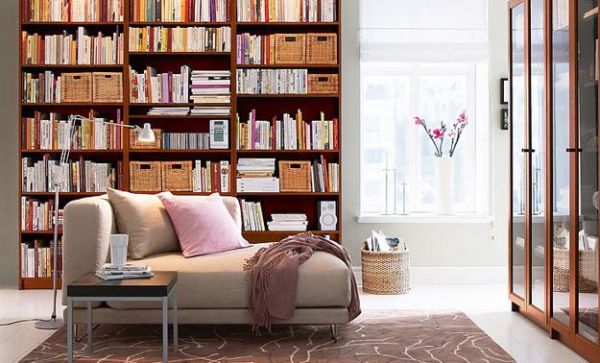 Books are a very precious asset of every book lover and hence they should be cared for and preserved properly. Good quality bookshelves are extremely important to keep your books safe and organized for a long time. Bookshelves must be properly installed and should be kept as simple as possible.
You can either have recessed or built-in bookshelves which provide floor to ceiling storage and are space efficient or you can also opt for freestanding bookcases, hanging bookshelves and glass cases that are especially used to display antique books. You can enhance the look of your bookshelves by painting or creatively arranging your books.
Opt for proper lighting arrangements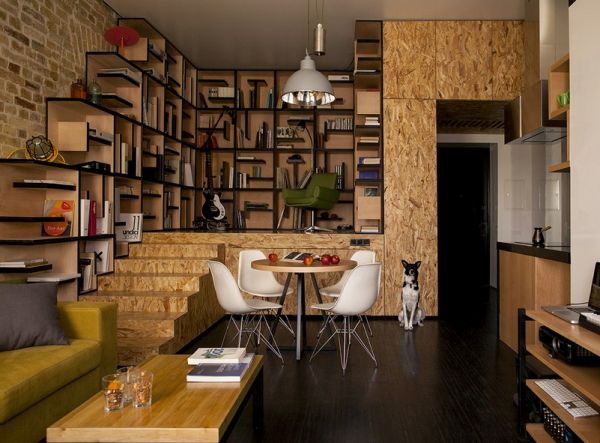 Proper lighting is a must have for your library. During the day, you can enjoy reading with the natural daylight and hence it is suggested that you place your library near a window. For night time reading you need to have lamps or over head lights mounted at proper distance and height to help you read even the minutest letter with ease.
Summary
The tips mentioned above will surely help you to have an excellent home library where you can enjoy reading and can even relax and spend some quality "me" time too.