Mixing patterns and designs to give a twist to your room décor is real fun and exciting and can help you create magic inside your home. Although it may seem to be a daunting task, it is on the contrary very easy and quick only of you choose patterns that coordinate and complement each other beautifully. Follow these simple tips and bring home bold and beautiful design statement with the help of various patterns combined thoughtfully.
Be simple and limit the number of patterns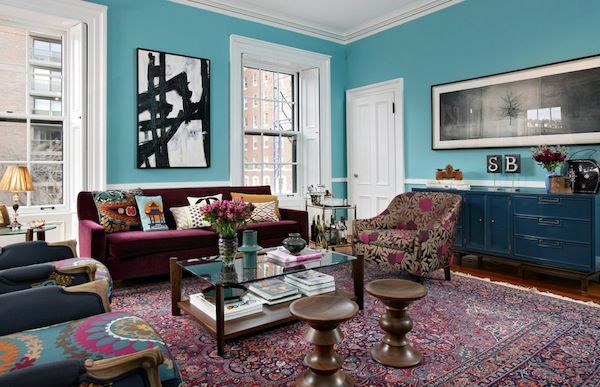 For beginners, the best way to start off with is using a simple and basic white color which looks astonishing with almost any other color such as pink, green and black coupled with pretty motifs. Also, the number of patterns at the beginning should be minimal until you get used to combining various patterns.
Balance the scale of patterns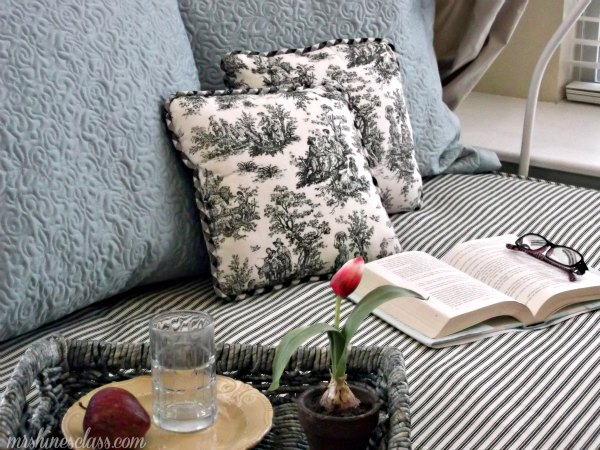 In order to have a brilliant makeover for the décor, it is essential that the patterns you choose complement each other. There are numerous ways to mix patterns according to their sizes. For instance, the largest pattern can be mixed with other medium and small size patterns to create a unique design. Even less prominent colors from accessories like cushion and throw pillows can be mixed artistically to create an amazingly appealing room décor.
Combine patterns with similar styles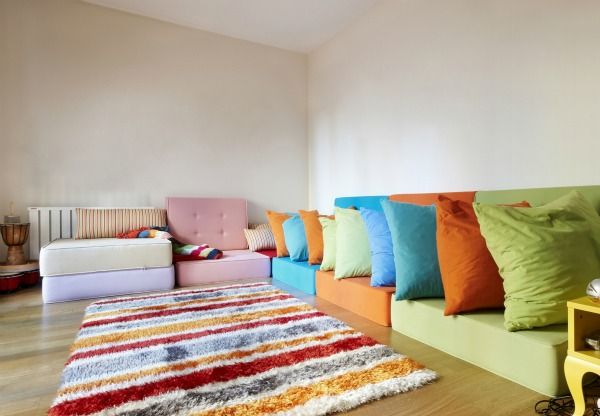 Be careful while mixing various patterns inside your house. Classic patterns like florals, plaids and damask look best with traditional ones like chevron. Avoid mixing them with bold and modern prints especially of you are a beginner.
Try polka dots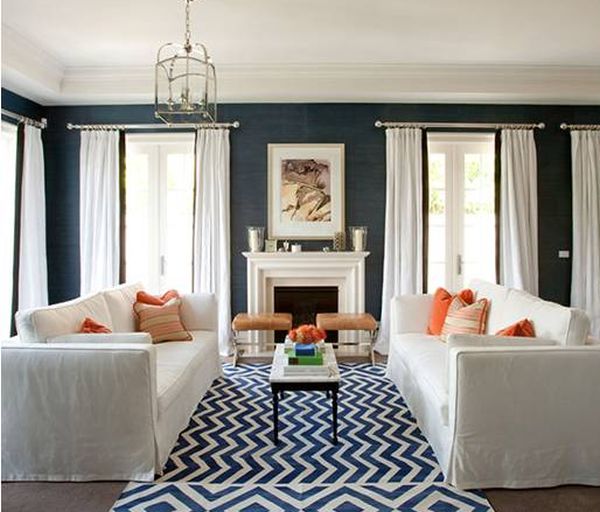 Polka dots are a good way to have a fresh and delightful interior décor. You can use polka printed fabric for upholstered stools that can be placed along window seats. This creates a bold pattern which is simply eye catching.
Work with wallpaper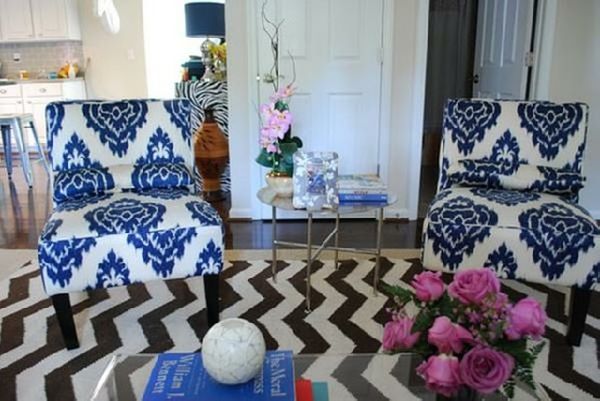 While working with wallpapers it is very essential that you keep its scale into consideration. The scale and size of all the other décor elements inside the room should be different from that of the scale of the wallpaper. Use large, medium and small scale prints on different items to create a uniquely designed décor. For example if you a medium scale wallpaper, you can pair it with a duvet that has large size patterns.
Make proper use of positive and negative printed fabrics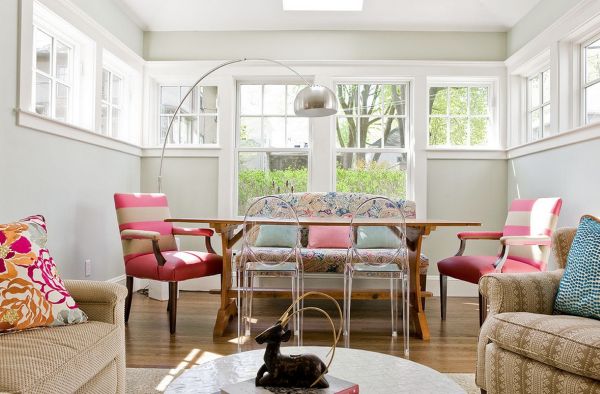 A fabric that bears dark colored motifs against a light colored background is known as a positive printed fabric whereas, and the inverse is true for negative printed fabrics. One of the easiest way to a successful home décor is using these positive and negative printed fabrics in adjacent rooms.
Keep it sophisticated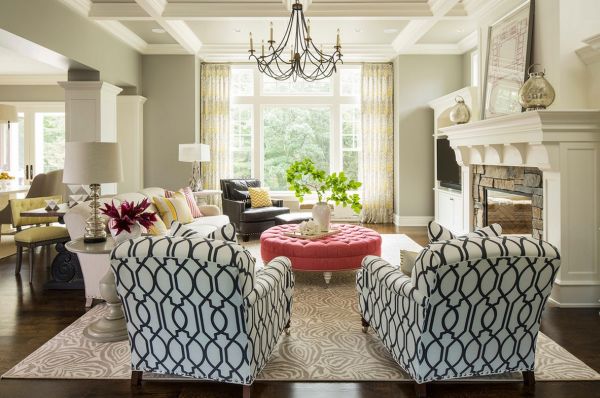 Going for a twist in your home décor by the way of adding patterns is not just about splash of colors to your place. In fact, you can achieve a subtle and elegant look by making minimum use of color. However, color, though in small amounts is essential even for a well balanced and subdued color palette to look stylish and attractive.
Take a pattern break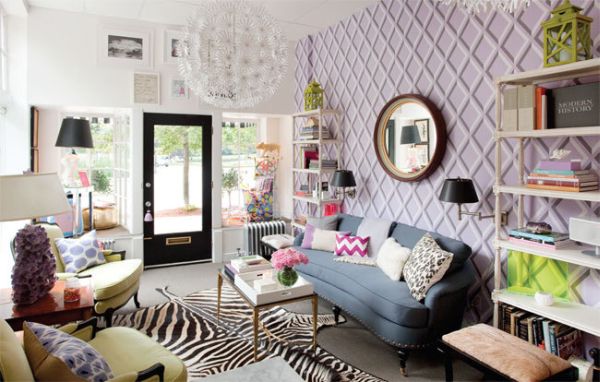 Solid objects play a vital role in uplifting the look and feel of a décor. These play even a more prominent role in the rooms that are decorated with bold color scheme or eye catching architectural features. Thus keeping a wall neutral or a solid sofa with no or very little patterns will help you have a fabulous home décor.
Avoid over coordination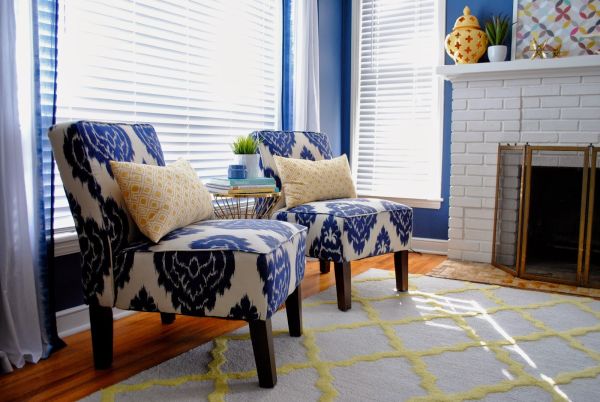 It is not at all necessary to go "matching" every time. Sometimes even the most unmatched patterns look beautiful with each other.
Summary
Mixing patterns can make a whole room bounce back to life. All you need to do is to make the correct combination of patterns so that the place does not appear messy and cluttered.