A kitchen is one of the most prominent working areas within a house and hence kitchen décor too is really important from the point of view of its functionality as well as its beauty. Kitchen cabinets are an important kitchen accessory that highlights the appearance of the kitchen. Although white and neutral colored cabinets are generally preferred colored cabinets are too gaining extreme popularity these days.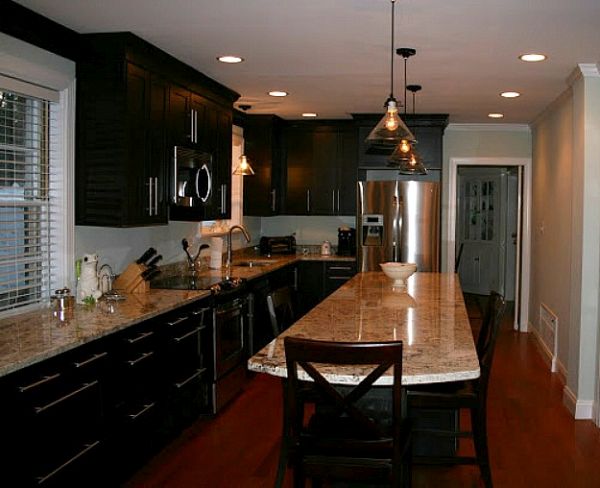 One of the most recently used colors for kitchen cabinets is black. It is because black complements almost all the types of kitchen interiors and looks simply amazing. Given below are ways in which you can spruce up the look of your kitchen by installing black kitchen cabinets.
Black is one of the most commonly used colors in home décor today die to its elegance and style. Black kitchen cabinets will perfectly go well with any type of interior decoration style from rustic to contemporary.
Before selecting black cabinets, it is essential that you carefully choose the material. Although there are numerous varieties of black cabinets available in the market, they might not necessarily be made of good grade wood. When purchasing kitchen cabinets opt for cherry wood made cabinets as it is the most sturdy and durable material used to make cabinets.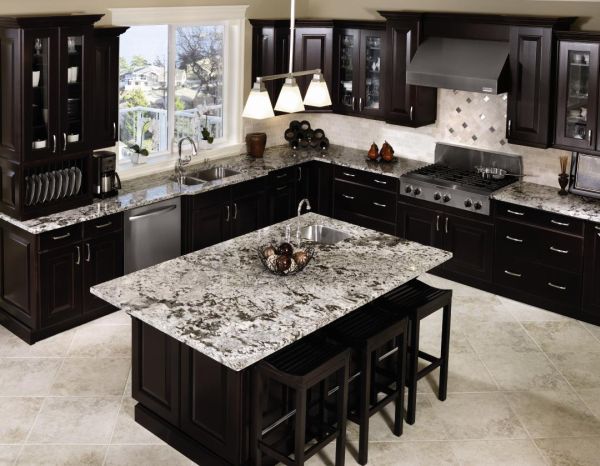 Look for the finish and color of the cabinets. Commonly used black cabinets are those that bear a matte finish and glow very little. These matt finished cabinets work well to enhance your kitchen's beauty and their greatest advantage is that they do not get dirty easily and are easy to maintain too.
Always consider the paint that has been applied to the cabinets. For a long lasting beauty and elegance, it becomes essential that you chose a paint that is good quality oil based paint. This kind of paint is extremely heavy duty and can bear a lot of wear and tear as compared to latex based paint, which is comparatively cheaper. Hence while buying black kitchen cabinets or when you are about to refurbish your existing ones, be careful to select the ones that bear the right kind of paint.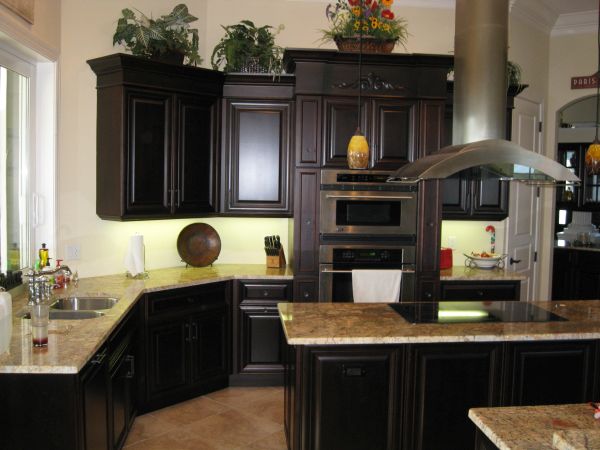 While installing black kitchen cabinets you should see to it that you plan your décor in a way that avoids any sensation of being dark and gloomy. A versatile and creative touch can lead to classy appearance with black cabinets. First and most importantly, you need to have a brilliant contrast such as white or cream for your kitchen walls. This forms a great background and an amazing contrast against the dark colored cabinets. You can otherwise have a light colored backsplash against the black colored compartments which will look simply stunning and mesmerizing. The kitchen countertops, flooring and even ceilings are some of the other kitchen areas where you can make color pop and add beauty to your kitchen. Black cabinets also look great with utensils made from stainless steel.
Make use of lighting fixtures to make your kitchen appear larger than life. Keep kitchen doors and windows open during the day to let in plenty of natural light. This way you place will appear visually larger and better than ever.
Use light color cabinetry with dark black colored cabinets. This would add a sense of   style and modernity to your kitchen décor and is also one of the most trendiest ways to display your culinary accessories with a twist.
Summary
Black is one of the most appealing colors in home and kitchen décor that is becoming widely popular. With the above mentioned tips and ideas you will have an alluring black inspired kitchen interior.