DIY landscaping can elevate the aesthetic beauty of your property. An easy way of making your lawn look more interesting is to build flagstone pathways through it. The flagstone pathway can lead to a pool from the house or to a sitting area under a big tree. This not only enhances the appearance of your home but also increases its market value.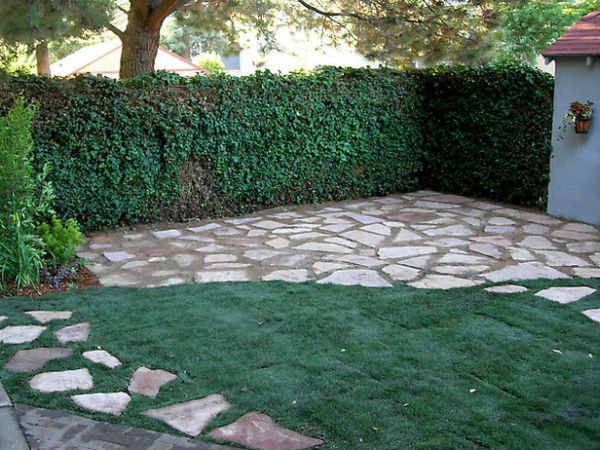 Installing a flagstone pathway is not really difficult and anyone can do it with a little experience in tackling DIY projects and landscaping. In the following, you will find detailed guidelines for installing flagstone pathways in your lawn and garden.

What are the benefits of installing flagstone pathways?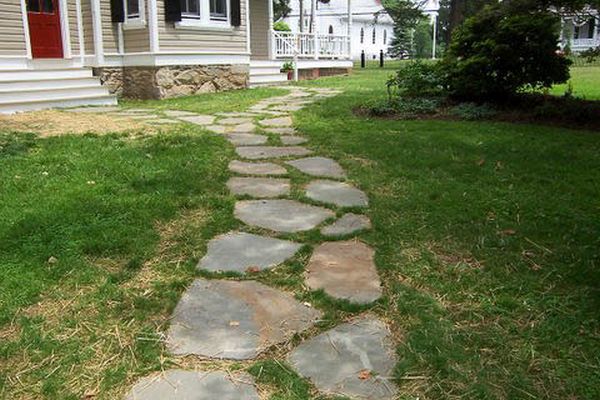 Motivation is the ultimate key to success. Before you start installing flagstone pathways in your lawn, you must find out about the benefits that you can reap. Installing flagstone pathways will make it easier for you to maintain the lawn and it creates the right focal point for conducting rest of the landscaping. People who do not want to spend too much money on landscaping can get away by installing flagstone pathways.
Flagstone is a sturdy material and if the installation is done correctly then it will not need much repairing or maintenance over years to look like new. Flagstone is non-slippery and durable. It also offers variety as you can buy it in different shades. If you are in doubt about your DIY abilities then consult a professional landscaper and hire a constructor for conducting the installation.
Ideas of innovative flagstone pathways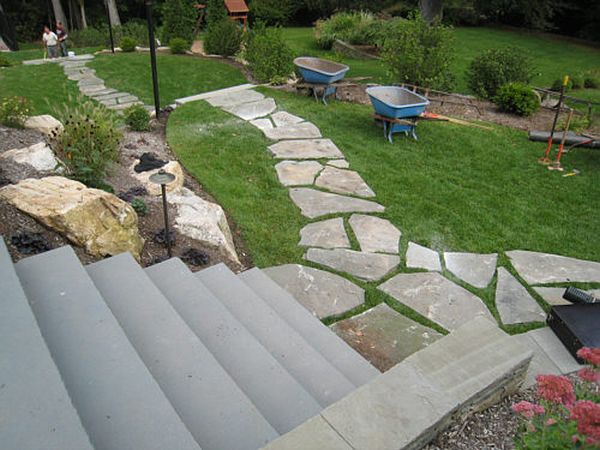 If you want a formal looking elegant landscape, then get your flagstones cut in a rectangular shape. Straight and simple pathways made of rectangular flagstones will give your lawn a sophisticated and classic look. If you are comfortable with trying a new design and experimenting with the landscape of your lawn then the options are endless.
You can create a curved path throughout the lawn that twirls like tendrils. You can also place irregular shaped flagstones on the lawn to give it a more casual and interesting look. Use different colored flagstones in bright hues like brown, red and yellow to make your pathways look more stylish.

Guidelines for installing flagstone pathways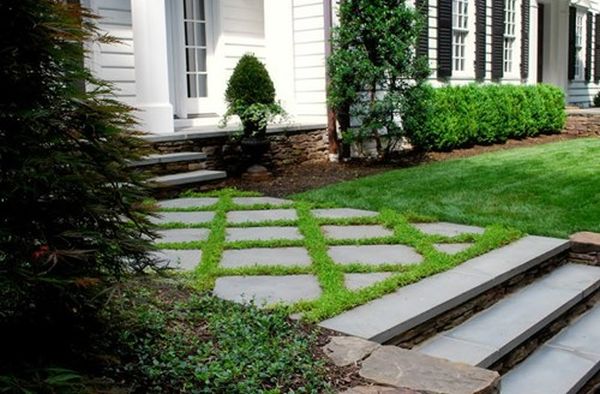 Choose strong and sturdy flagstone that can endure the trials of time and make sure that each slab of flagstone is at least 3 to 4 inches thick. Use a drill for making small holes along the line you want to cut the flagstone. The holes make it easier to cut the stone using hammer and chisel. Do not work without working safety apparels like goggles, gloves and appropriate shoes.
First, clean the area where you are gong to install the flagstone pathway. Remove all grass, stones and weeds from the area and clean it properly. Use benderboard edging for outlining the pathways and then spread the landscape fabric on top of it. The landscape fabric will ensure longevity of your flagstone pathway and prevent growth of weed underneath.
Use sand and a rake to create a smooth layer of the sand on top of the landscape fabric. You can also use gravel layer beneath the sand to prevent flood damage. Use a drum roller or hand tramper for smoothing the surface and pressing the sand down. Place the flagstone slabs according to your plan. Use the most beautiful and interesting side of flagstone on the top for display. Use decomposed granite or gravel for filling the gaps between your flagstones.
A flagstone pathway can enhance the beauty of your lawn many times. Buy good quality flagstones and proceed with a plan for the best outcome. Use colorful flagstones and a quirky design to make your pathway look outstanding.