Garage is probably that one part of your home that does not get much of your attention. Unused tools, bric-a-brac, old shoes and numerous junk items are usually piled together on untidy racks, top of stools or shoved inside stack of drawers. As a result, when you are looking for some particular tool or essential item you will definitely not find it on time.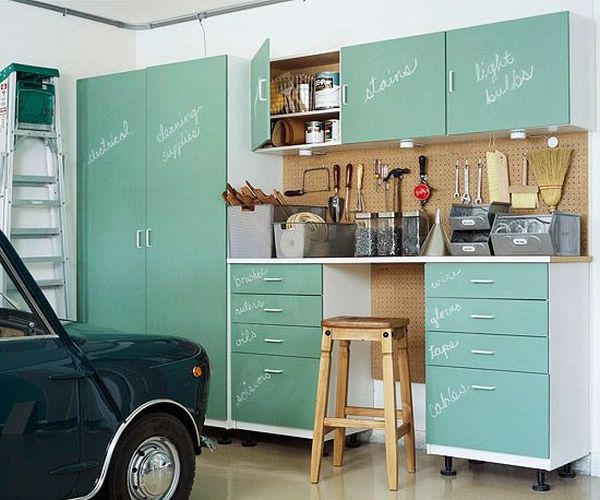 The benefit of organizing different types of things neatly is that it saves time and makes space available for better things. In the following, some clever yet cost effective tips for organizing your garage have been discussed.
Get some shelves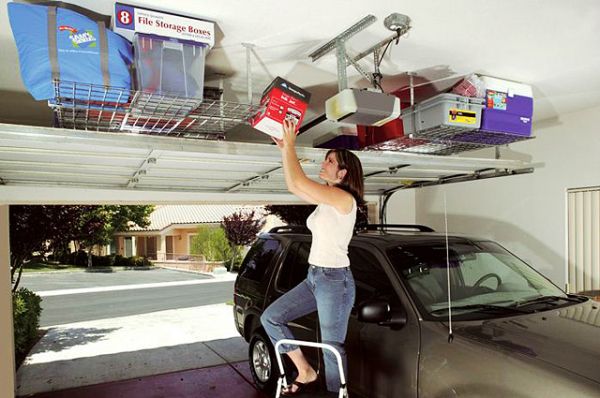 The easiest way to make space for your gardening tools, utility tools, rakes, boxes, unused planters and watering cans. If there are no shelves in your garage, then it's no wonder the space looks disorganized. The easiest way to build shelves is to get wooden planks cut to an appropriate size and get it fitted to the farthest and widest wall of the garage.
Along with building shelves, you should also get a wide plank and fix it to the wall for using it as a go-to working table. A table lamp and a small chair is all you need for working in your garage on small DIY projects.
Tidy up with magnets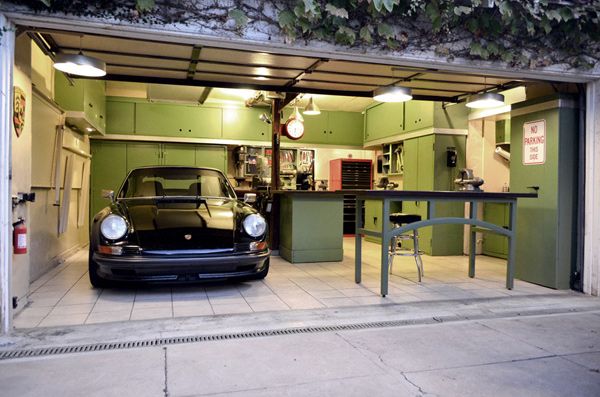 Do you have countless metal tools in your garage scattered here and there? Attach strips of magnets on a small wood panel and fix it with the wall. Stick the iron instruments and tools on the magnet strip. This way finding the tools without wasting time will become easier.
Wall Cabinets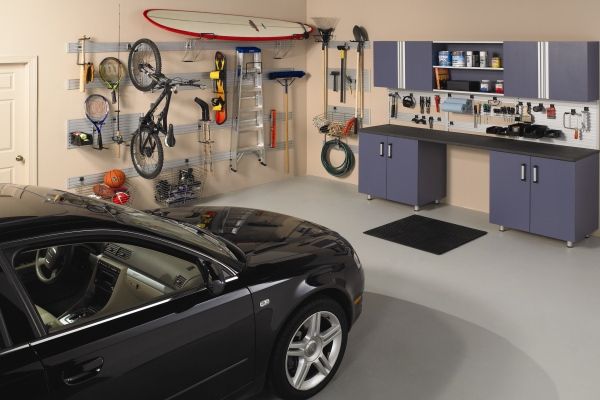 If tidying things up is not in your nature then the best way to organize your garage will be making some wall cabinets. You can make the wall cabinets on your own or take the help of professional carpenters. They will be able to suggest many suitable styles of wall cabinets for your garage and make efficient use of available space. Once the wall cabinets are ready, cram all the tools, equipments and knickknacks inside.
The handyman's pegboard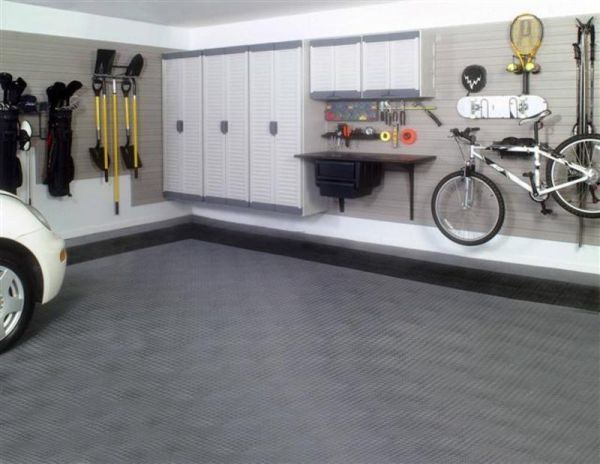 Take a cue from the professionals who have to use a variety of tools for work. They generally have a wide pegboard fixed to a wall of their workstation for hanging the bigger and medium sized tools. For giving a unique personality to the pegboard, you paint particular areas in different colors like orange, red, green and yellow. Keep similar items in the same color zone. Get few beans in different sizes for hanging from the pegs inside which you can keep more than one item.
Hanging storage and platform lofts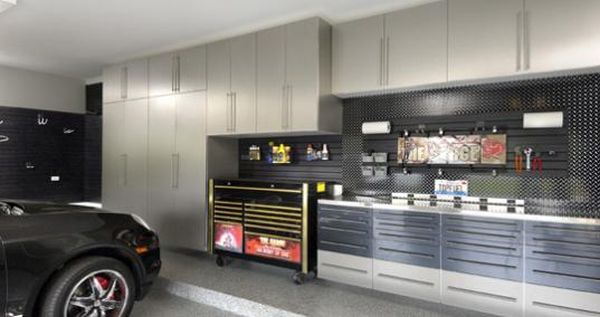 We store several seasonal items, hobby tools and old stuffs in the garage. This makes the garage look shabby and over-crowded. A smart way of organizing these items and getting them out of your way is to build a hanging loft platform.
The wooden platform has to be hanged from the ceiling with the help of strong iron wires or wooden poles. Keep the seasonal decorations, lights, garden utility items and other things that you don't need immediately on the loft. Hanging cycles and other bigger items from hooks on the walls will make more floor space available for you and give a more organized look to your garage.
Bins and baskets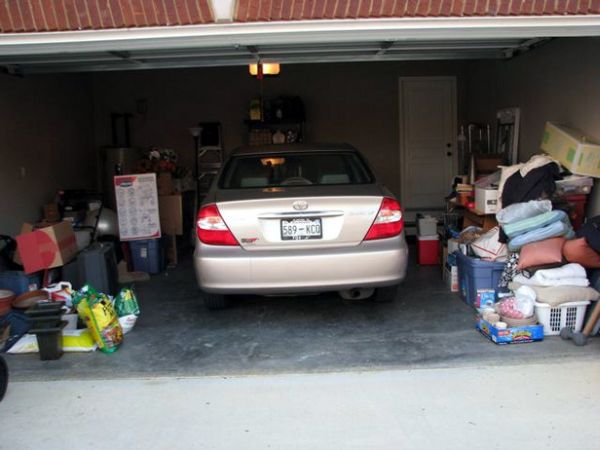 Plastic, wire, wicker or cardboard, whatever may be the material, bins and baskets are your friend for organizing the garage space. You can fix them on the walls or keep them on top of racks. Label the bins and baskets so that you can find necessary items quicker.
Summary

An unorganized garage wastes your time and prevents you from working efficiently. Build new storage units and make use of every inch of available space cleverly for making the garage look effortlessly organized.