No matter how big a kitchen you have in your home, arranging the clutter of utensils and foodstuffs properly remains a tough task. However, if you have a small kitchen, we can imagine the mess and the difficulty you face in finding your cooking stuff. With the kitchen becoming an integral part of home, decorating the cooking space has become as important as any other room. Even though it might not be possible to change many things in a small kitchen, but you can give it an illusion of a bigger space through several ways. Here are some simple ideas to make your small kitchen look big.
Flawless and low contrast colors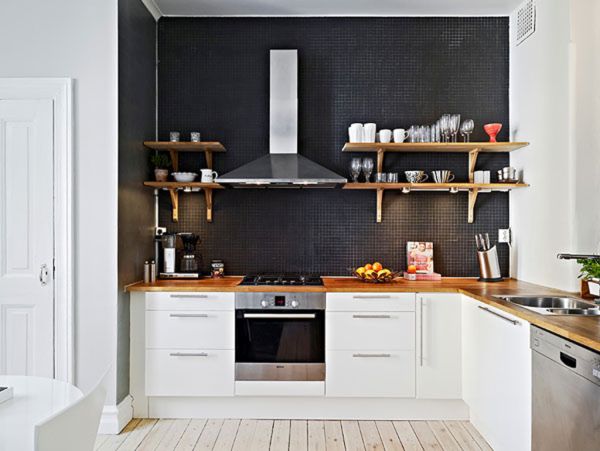 The first thing that you have to consider is the contrast of the paint that you choose for your kitchen. Experts suggest that flawless and low contrast colors are perfect for small kitchen as they help to spread the illusion of bigger kitchen. Keeping all things in same color is one of the great options that you can do to make your small kitchen look bigger. You can simply go with minor variations and light colors, especially white.
Stripped walls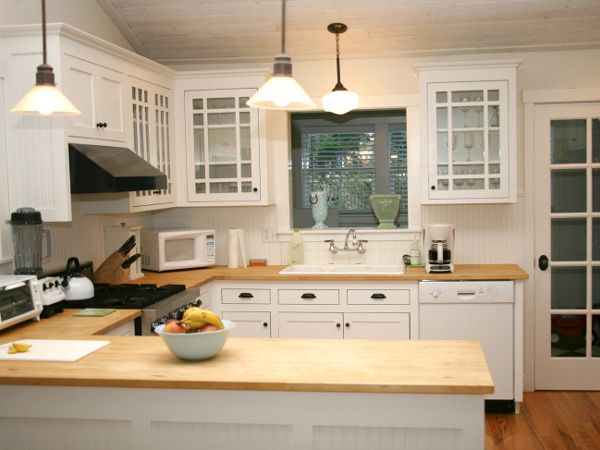 While selecting light colors and wallpapers for your kitchen, you can try horizontal and vertical lines. Such wallpapers work like a magic and make a small room to look comparatively bigger. You can choose light colors and can use dark colors while keeping the background of the wall white. White plays an important role to make the room look comparatively bigger. Different wallpapers add great and a modern look to your kitchen. You can also use such strips on the ceiling. Doing it yourself can be little tricky but you can take the help of your friend and an expert.
Décor and lights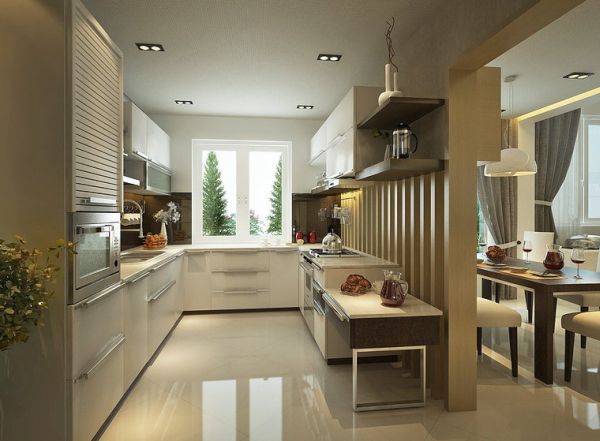 Light and suitable furnishing can help a lot to enhance the beauty of your kitchen and to make it look spacious. You can go for bright lights and can place them near to the ceiling as this will work as a magic and will make your kitchen look spacious. Selecting furniture that can work as a mini kitchen store is a good option.
Glossy surfaces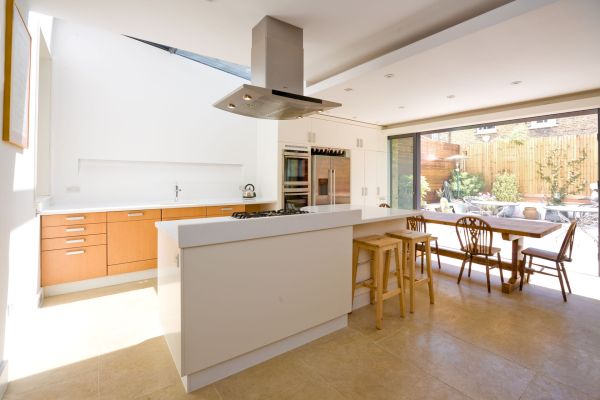 Shiny surfaces often work like reflective mirrors, which can do the trick. You can go for metallic kitchen appliances, shiny tiles, glossy floor, shiny paint, and glossy countertop. This will reflect the entire kitchen and will make it to look brighter and bigger. Satin paint and glossy floor are in trend these days. These tricks are quite enough to make your kitchen look spacious, trendy, and classy. These things will create your great image in the front of your guests.
High shelves and cabinets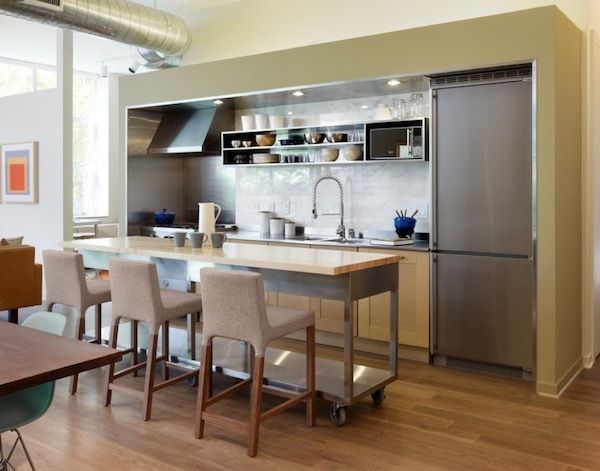 High shelves and cabinets can also make your small kitchen to look bigger and brighter. Shelves are vital for kitchen as they work as the storage of kitchen. If you build high shelves and cabinets then this will work as an illusion for bigger kitchen. You can go for glass cabinets and shelves, as they are good to make the kitchen look comparatively bigger. Using mirror in the construction of cabinets and shelves will definitely work.
Consider ceiling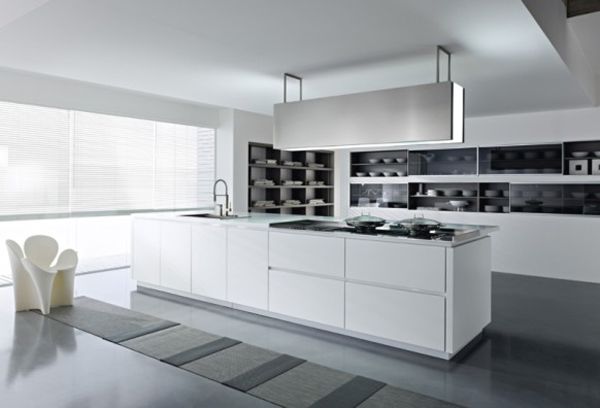 Ceiling is another important part of a room or kitchen that can play an important role in making the room or kitchen look bigger and brighter. You can go for hanging chandeliers, glossy ceiling, and light paint on the ceiling to make it look little bigger. Stripped wallpapers will also work to make the room look bigger. Sloping ceiling is another good solution for small kitchen.

Kitchen is the main part of any house as a house is not complete without a kitchen. It is vital to maintain the beauty of your kitchen and you can go for number of tricks that will help you to make your small kitchen look comparatively bigger and spacious.