Wall treatments is the most convenient way to remodel your abode, as it can add a new look to any home without burning a hole in the pocket. Home remodeling may help you pull off an attractive interior, but it can be little expensive and misbalance your budget. There is no need to worry though; as you can go for some creative and attractive, but at the same time affordable, ideas to add a new look to your home.
You can use wallpapers and paints walls in different patterns to enhance overall beauty and add classy look to the house. Here we have discussed some simple yet effective ideas to go off beat to revive the walls of your home.
Attractive collages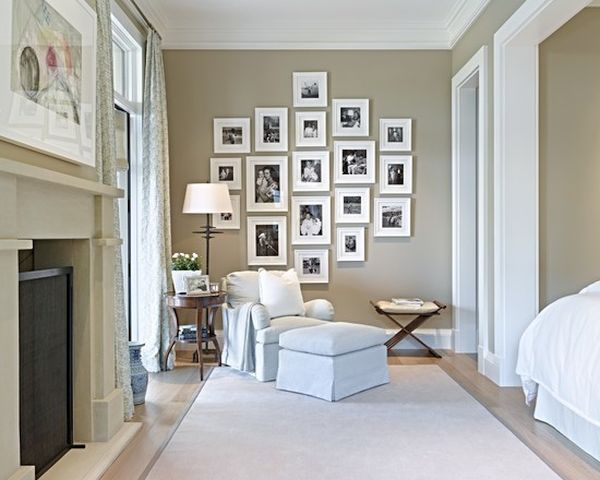 Collages are one of the multiple ways to fill empty walls. They not only add an attractive look to the house but also keep your loved ones in front of your eyes. You can use different photographs to make a collage. Hanging collage of can be beneficial for small spaces, as mirrors give an illusion of a bigger space or room. In order to add a dramatic look to the wall, you can combine shutters. You can also hang plates and make an organic collage to give a classy look to the wall.
Book Storage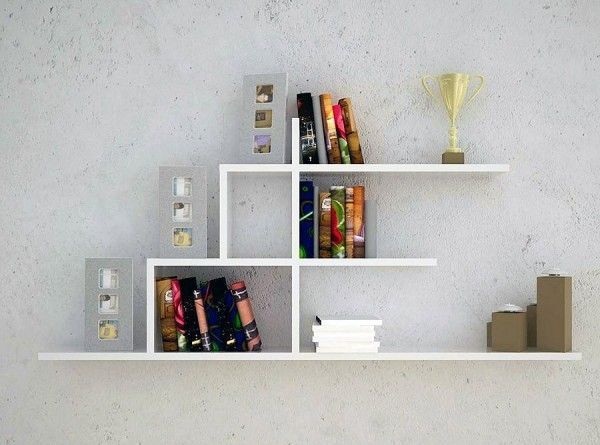 Book storage can be a smart and functional option to fill empty walls. Useful for small spaces, book storage not only displays your books in an elegant manner but also removes the clutter from your study table. You can also place some antique pieces on the wall to enhance the beauty of thee room.
Newspaper wallpapers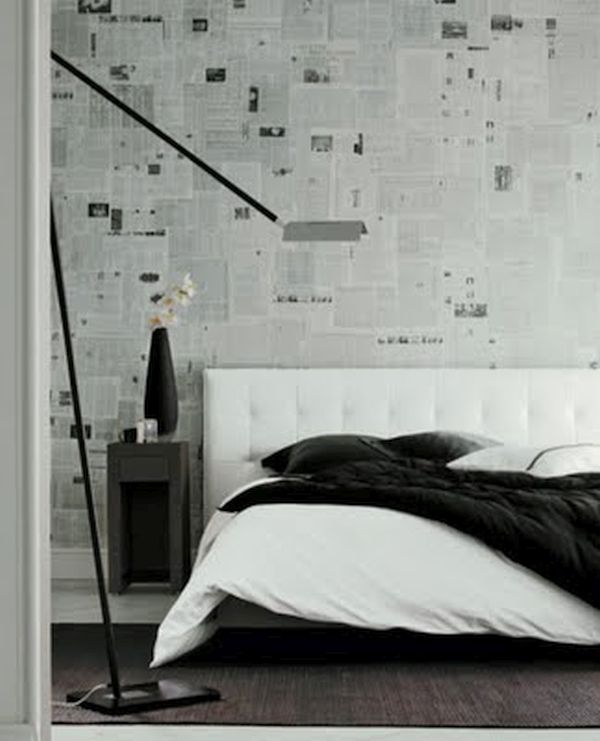 Cuttings from old magazines, newspapers, and postcards can make attractive wallpapers to decorate your room. You can use anything you want to add an attractive look to your house. All you need to stick the cuttings with glue on the wall to create a personalized décor. Easy to install and clean, newspaper wallpapers simply make the house look attractive and classy.
Creative paintings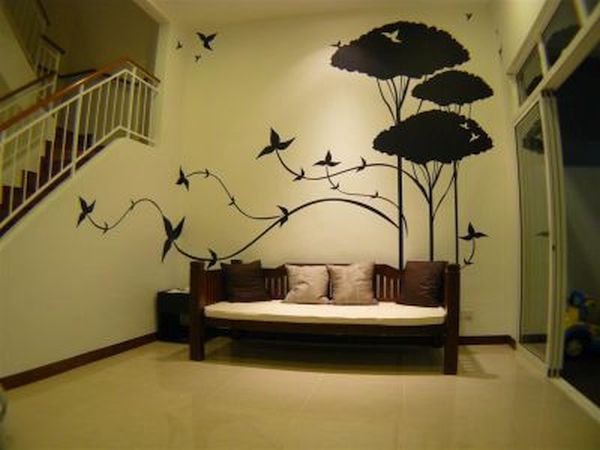 Creative paintings can add a modern look to the room. A fresh coat of paints of your liking can freshen up a dull room and enhance the overall beauty of the house. Say bye to those old, boring shades of paint and switch to new paints and designs. You can go for different mix and match styles or patterns to give a fresh look to the house.
Color blocks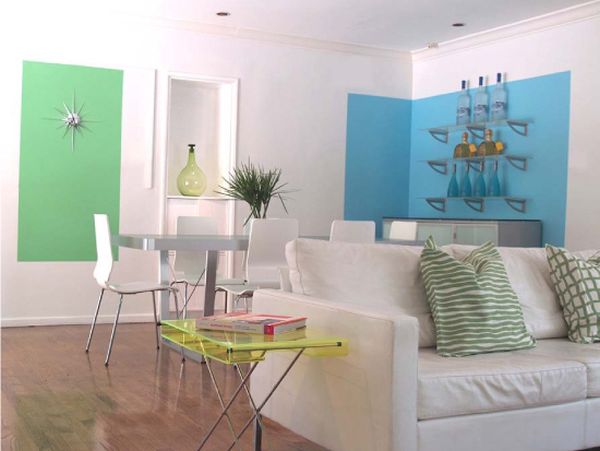 Geometrical shapes are very popular these days, as they simply add a modern and unique look to your interior. Geometric designs combined with bold colors can bring life into any space. The best part is that you can do it on your own. For this, you just need to take a paper and a pen, so that you can draw what exactly you want. Once you finalize the design, you can create the design on the chosen wall by using painter's tape.
Sponging and Faux Finishes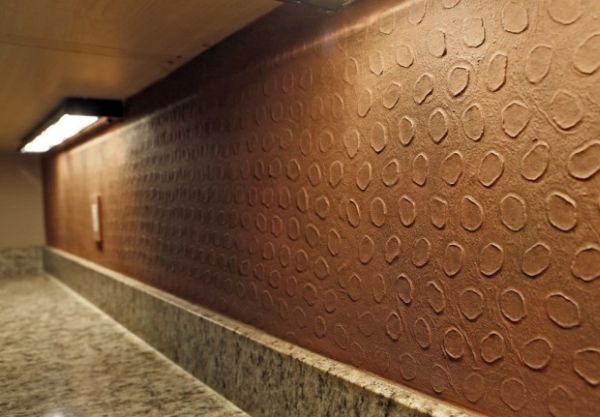 Easy to create and manage, sponging and faux finishes add an attractive look to the house. You can use different types of sponge with paint to create unique patterns on the wall. It is better to use neutral paints while going for sponging. On the other hand, faux finishes is a great option to do something different from just applying paint. Faux not only enhance the beauty of your house but also make it look classy.

Empty walls are the thing of past now, you can replace them with trendy painted walls. You can also go for trendy wallpapers to give a classy look to your home.