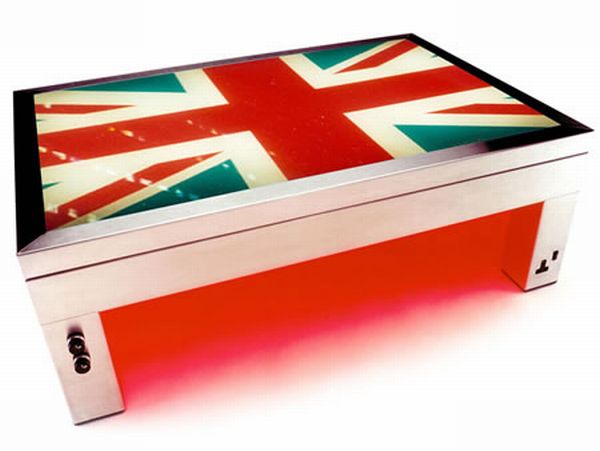 There's nothing more perfect than the idea of warding off your weekend with your close knit group of pals, playing cards over a simmering hot cup of coffee! And this becomes all the more worthy if you have a stand out piece in the form of an illuminating coffee table in your chat room.
As the name suggests, the illuminating coffee table is a stunner with its two independent fluorescent lights that can be altered as per your mood variations. Like if you are all pepped up for the weekend party then you can transform the table into a cool pub by switching on both the lights. Similarly for a toner or a quieter evening you can just create the mood by its downward-facing single light.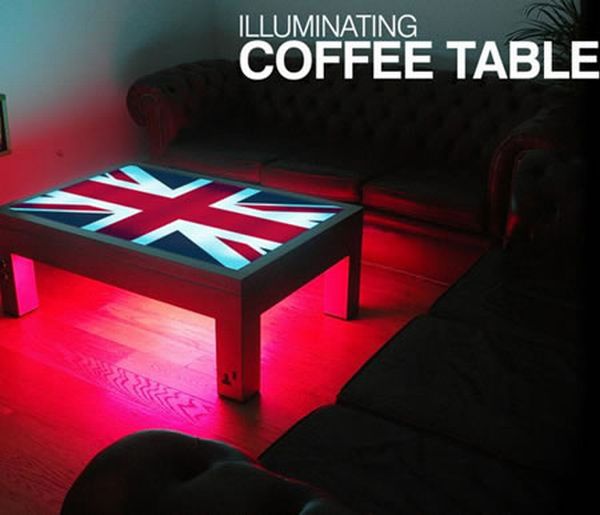 Crafted from stainless steel and glass with a a built in power connection, the coffee table steals the show by flaunting the Union Jack design imprinted on it. As it makes it a wonderful monologue of colors radiating white, red and blue colors all over the place.
But for those who are skeptical of the ever mounting electric bills then this one is a relief. The table has a maximum power consumption of just 144W. But as all good things come with a price tag, this one is also not different. As it you will have to shed out a whopping amount of $2135 off your wallet to break that vibrant union jack hues in your drawing room.
Hey but this makes me think of a possible future trend! As Candle-lit dinners are about to become a passe, so how bout a table-lit coffee?!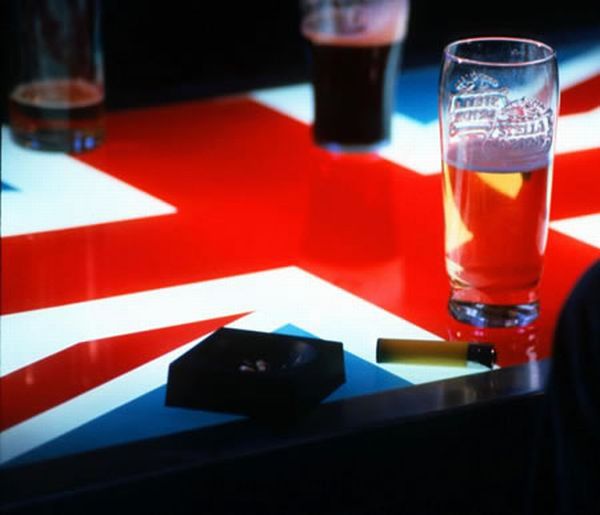 Via: Gizmodiva.com/ iwoot.com