With heavy rains forecasted in the coming months, investing in a good roofing option to protect your porches, sheds, garages and car bays would definitely pay off. Fiberglass roofing has become quite a common option for those who find it the perfect choice for shelters, canopies, extensions and even flat roofing. You can fit a fiberglass roof over the existing roof in your home, or choose to replace your existing roof with it completely. Therefore, while you may feel felt ceiling would be more than enough to protect your home from the torrential rains due this year; we highlight the main reasons why you would do better with fiberglass roofing.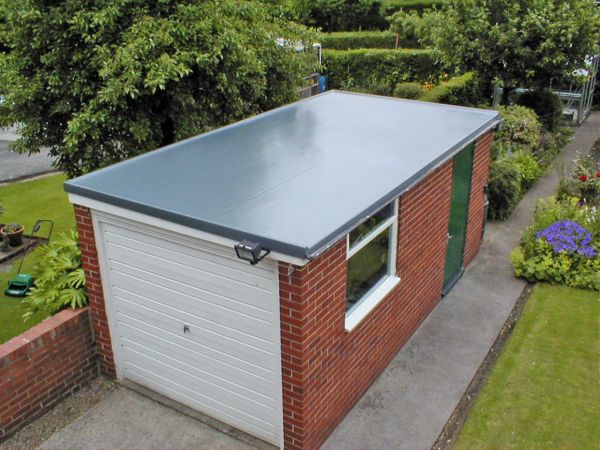 Great Drainage
The main reason why you would want to opt for fiberglass roofing is that the material offers excellent drainage and can easily channelize the rainwater from the roof to the ground. This would prevent the accumulation of water atop the roof and ensuing leakage problems. Thus, fiberglass roofing would ensure that your property and belongings remain safe during heavy downpours.
Extended Durability
Another highlight of using fiberglass roofing is that it is extremely durable. While sun exposure would not affect its color, the material is resistant to rot, rust and even insects. Even the moisture or fire could not affect the roofing, when compared to other materials like vinyl and wood. Fiberglass is also very resilient and has great tensile strength, which would contribute towards a very strong roof. Therefore, it will not be surprising if certain suppliers offer lifetime guarantee for fiberglass roofing.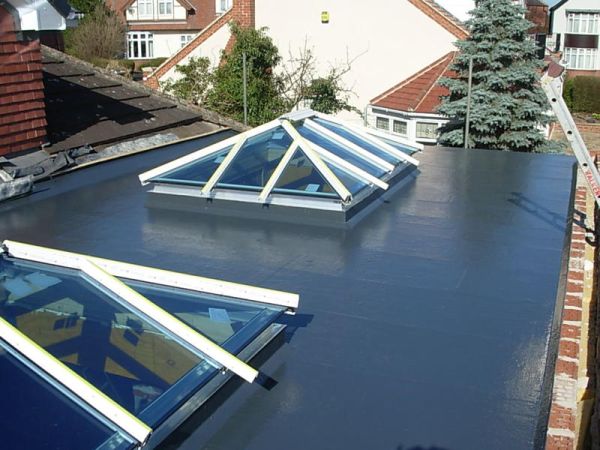 Easy Installation
Fiberglass is one of the easiest and most convenient roofing materials available in the market. It can easily be cut, sawed, nailed or drilled through without being damaged in the process. Fiberglass is also the lightest roofing material around. Therefore, you need not to worry about hard installation or the costs required to hire labor to install the roofing. High on flexibility, fiberglass also bends and fits easily into the roofing frames, thus creating a faster turnaround period. You would have finished installing the roofing before you know it.
Minimum Maintenance
Fiberglass is highly resistant to corrosion and rust. Its durability therefore, contributes to an extended life with minimum maintenance hassles. There is no need to reapply plaints as well as other treatments on the roofing periodically as in the case of other roofing materials, which require these treatments to remain damage free. You can easily clean fiberglass with just a scrub brush and some detergent liquid, thereby minimizing the costs involved in purchasing special products for the cleaning process.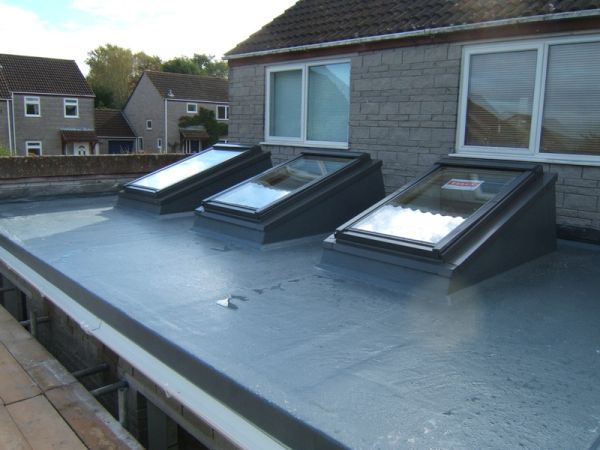 Highly Affordable
Another advantage fiberglass roofing has over other standard roofing types is that it is very affordable. Therefore, it would make an excellent choice if you were looking for a high quality, durable roofing option on a tight budget. Cheaper prices also mean you can finish off the project quickly without running around for cash at the last minute.
Very Versatile
Fiberglass roofing is available in different kinds of colors, grades and designs. The material also blends in suitably with several structures, thereby enhancing their appeal. No matter where you require it, fiberglass roofing would look visually appealing. Therefore, there is no need to worry about the roofing sticking out as a sore thumb in an otherwise aesthetically designed home.
Summary
With the rainy season around the corner, it would be wise to invest in fiberglass roofing to protect your house and its contents from wet spots and leakages. Fiberglass is cheap, versatile and durable. It is also easy to install and maintain, and offers an excellent drainage option for your roof. So get started with your fiberglass roof installation today.