In a world of ultra-customization, Chinese designers Yi Wang and Ray Jiao have created the perfect personal seat anyone could ever wish for. The inflatable chair, as it is nicknamed, is a happy marriage of a chair with a bean bag. The only difference is that this combination generates a synergy which makes it much more than just a bean bag on a chair.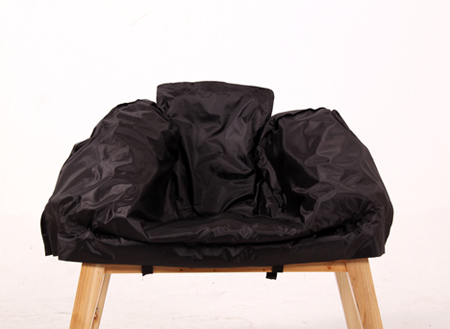 The seat of the inflatable chair is a detachable bag filled with foam particles. The bag is connected via a tube to an inflating device. Plastic plugs and nylon strings hold the whole bag in place. There are storage pockets behind the bag to conceal the pump and the tubing. This bag-seat is mounted on a frame with four wooden legs.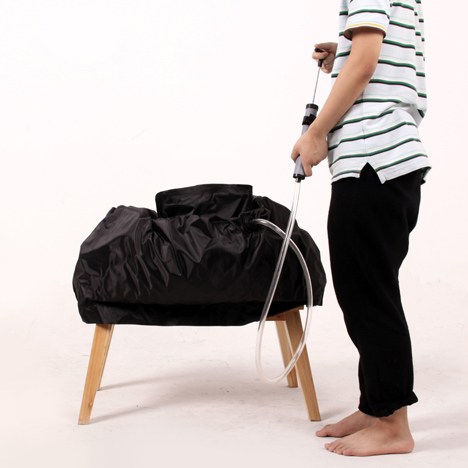 The bag is inflated fully after which air is partially let out. Then, a person sits on the seat while continuing to exhaust the air via the pump. This makes the foam particles bind around the contours of the sitter's body. The result is a highly personalized seat. For a new sitter, air just has to be filled into the bag again and it is good to go. The shape of the seating is decided completely by the user.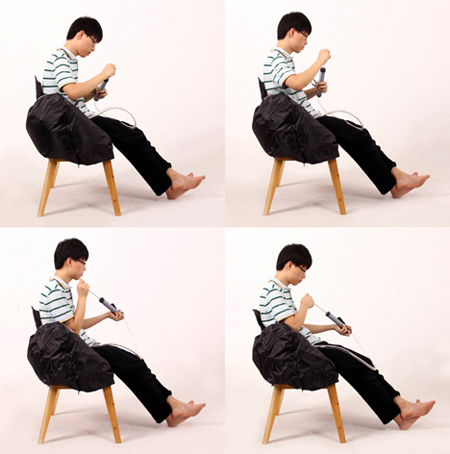 The best thing about this chair is that it allows the sitter to choose the kind of chair that he/she wants. So it transforms into anything from a chair to a bar-stool; a sofa to a rocking chair. Since it works on the concept of vacuum compression, the chair has also been termed as the 'breathing' chair or the 'holding-breath' chair.