Bionics or the art of engineering things according to biological systems is a neat way to create uniqueness on a mass scale. Designer John Procario has come up with an incredibly striking method of creating lights and lighting objects. He actually sculpts lamps!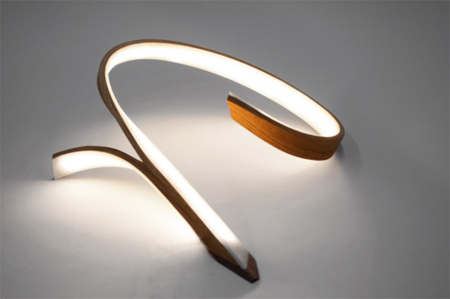 His method consists of bending wood strips from either white oak or ash into irregular shapes, almost till the point of breaking. The actual bending is done via a steam box which makes the wood fibers highly pliable. The strips are then manipulated and laminated together into a uniquely shaped, rigid object. The final step in the procedure involves pasting a LED strip for lighting and covering it with Plexiglass for diffusion.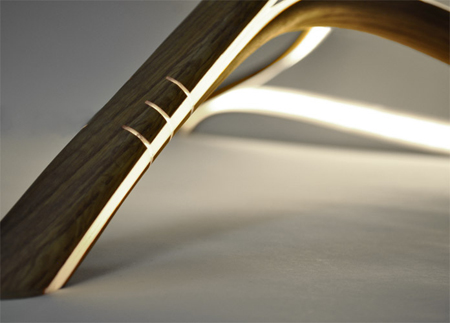 The bone and the muscle – inspired the designer to think of wood (also a biological product) as the working material. Wood, like muscles and bones, bends easily up to a certain breaking point. Thus, it is a blend of strength with flexibility and a perfect material to bend and shape.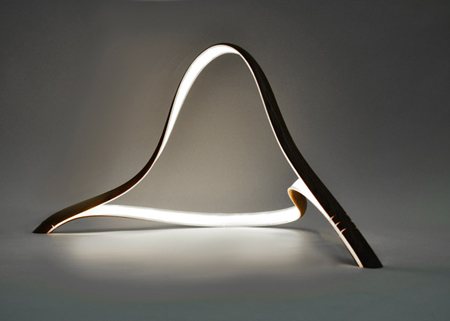 An element of chaos also gets added during the steaming and bending process which results in each piece being unique. The variety of shapes that the designer has attained is simply astounding and beautiful. The LED light used ensures that the lamps have a high 'green quotient' too. These graceful curves and delicate-looking art pieces are sure to 'light' up any table, dresser or mantel on which it is placed.