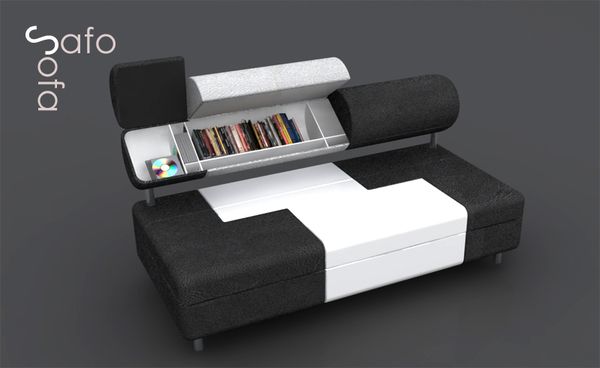 Space saving furniture designs is a great idea, if you live in crowded areas like cities, where space is a major constraint. However, furniture with useful storage can also be used in large living spaces to make a style statement. Creatively designed sofas with ample storage space are a must where families are large and spaces are small and cramped. Besides, such furniture always adds an element of style and an intelligent look and feel to your home decor. Let us check out seven innovative and unique sofa designs that make good use of available space.
1. Armchair bookcase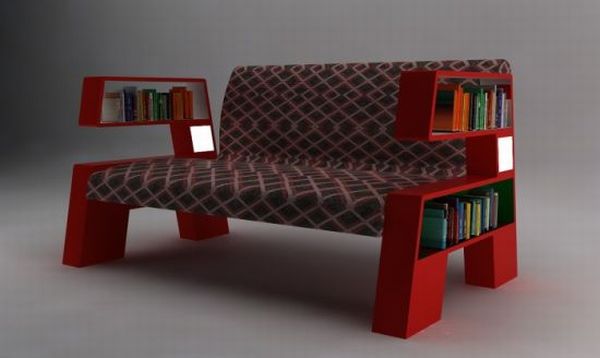 Want to have a good read without having to get up and fetch a book? This unique book-shelf sofa is good option. Designed by Mario Esteban Galan, the bookshelf sofa is multifunctional in the sense that it has ample storage for books. It offers comfortable seating space and lets you grab an interesting book to read whenever you want, without getting up and without having to set up an additional bookcase in your living space. The color and pattern adds warmth to the room decor. Besides, it comes with powerful lights on the armrest that helps you choose books in dim lighting conditions as well.
2. Quinze & Milan and Eastpak sofa
This unique and multifunctional back-pack sofa has been designed by Quince and Milan in collaboration with Eastpak. This interesting piece of furniture combines the multiple functions of a mobile storage and a backpack into an innovative piece of furniture. Now you can make sure your laptop, i-pod, magazines, reading glasses, TV remote control and other knick-knacks are safely tucked inside this backpack sofa without making a mess in your living room. To top it, this backpack sofa is available in many colors and patterns. Ideal for sports enthusiasts and college going crowd, this sofa is sure to be an instant hit for compact living spaces.
3. E-Bench sofa chair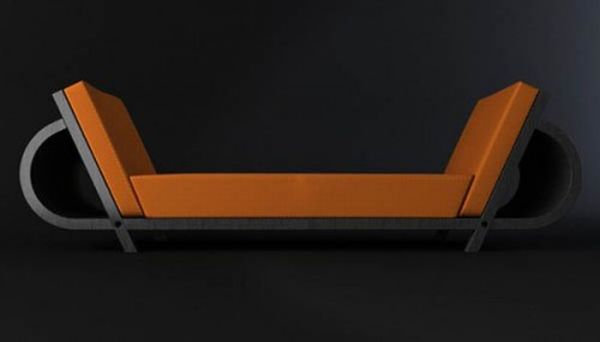 This trendy, modern and sleek sofa designed by Cadena, is minimalistic yet functional. Besides being comfortable and simple, this sofa has storage space on the outer sides of both the arm rests. You can use this for sitting as well as reclining comfortably. It gives a neat look to your living space.
4. Slim modular sofa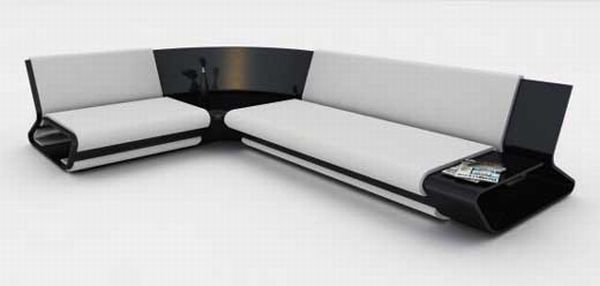 Elegant and multifunctional are the words that come into your mind when you see the slim modular sofa. Designed by Stephane Perruchon, this trendy L-shaped sofa has three seats that can be detached and arranged separately as per convenience. It comes with handy storage space for books, magazines and the like. It even lets you eat comfortably while watching your favorite TV show or movie.
5. Safo Sofa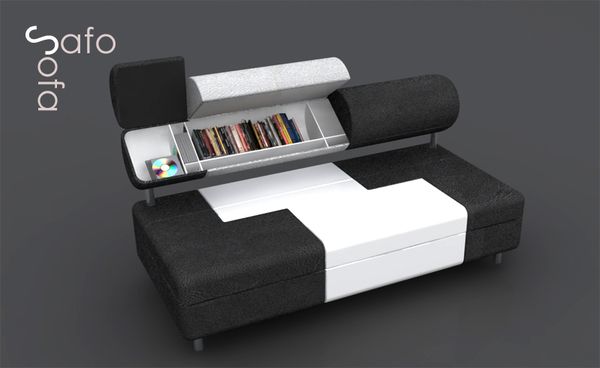 The Safo sofa is much more than an idle seating space. It gives a cool and trendy look to your room decor. The cylindrical back rest is not only elegant and comfortable but also hides a section for storing books, CDs, TV remote control, headsets etc. The seating area has a lot of room underneath to store everything from files and CD cases to suitcases. Overall, the black and white color adds a sleek and modern touch to this sofa.
6. Dual-purpose Sofabox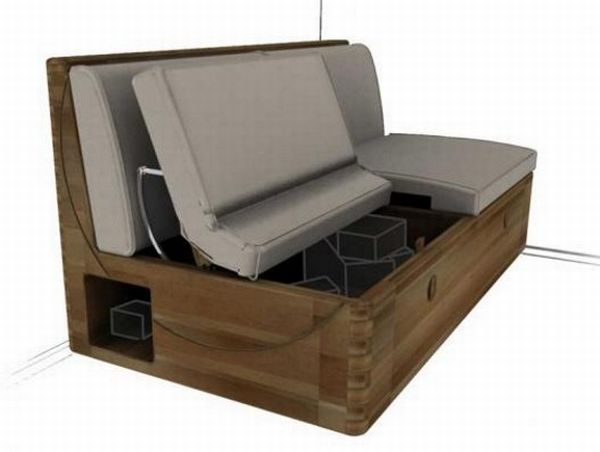 The dual-purpose sofabox designed by Eamon Stevenson is all purpose and extremely handy. Ideal for small spaces and large families, this doubles up as a sofa, bed and has lots of storage space under the seats. The brown and Grey shades gives this sofa a neutral look that lets it blend into all kinds of room decors. The design is such that, the storage box does not make the overall look mundane and dull. Rather, this sofa gives a very functional and intelligent look to the overall decor.
7. Bucefalo Sofa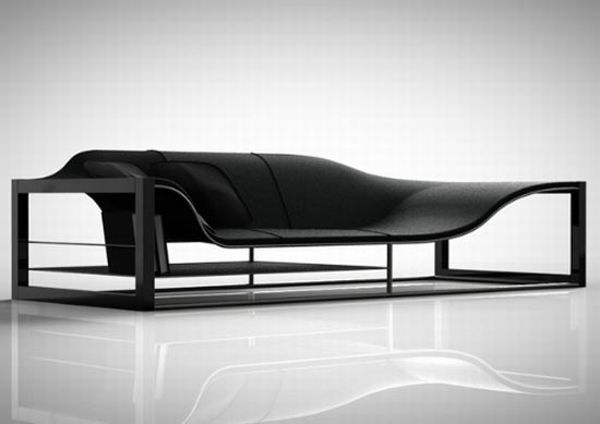 The Bucefalo Sofa is one trendy looking, ergonomically inclined sofa designed by Emanuele Canova. This sofa is perfect for city living that is normally characterized by cramped spaces. The clean and airy look of this sofa lends an airy look to the room, however cramped and small it may be. The sleek storage space under the seating is ideal for holding books, newspapers and CDs. You can use this sofa as a chair and as a comfortable couch where you can do some noon reading, comfortably with outstretched legs. Available in white, purple and black colors, some models feature wooden finishes. The complementary cushions that come with it add charm to this sofa. Overall, a neat, airy looking multifunctional sofa that is sure to win the hearts of classy urbanites.
The trend of combining storage with furniture like sofas is here to stay.