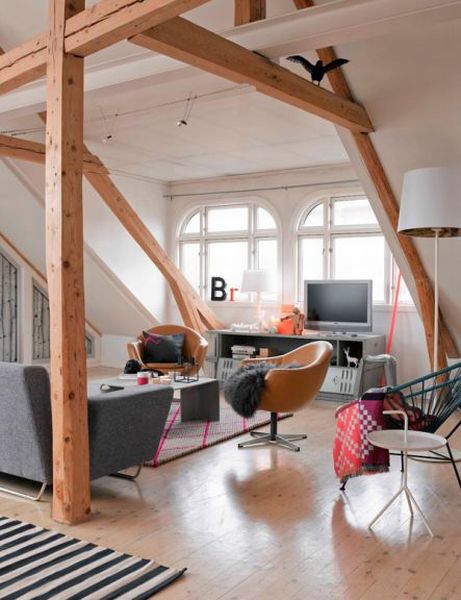 The owner
Silje Aune Eriksen
The house
This beautiful house of ceramist Silje Aune Eriksen follows an interesting pattern, which brings out the beauty of little colorful items that have been placed in contrast with white background. She has made sure to focus even on tiniest details that make her house look highly interesting and artistic.
How to get the look
If you really like the concept and bright details of this lovely home, you too can create various interesting colorful and bright pattern in electric neon colors against the white and wooden background.
Eriksen has used a hot pink and gray rug (Dot Carpet from Hay) that brilliantly compliments the furniture and wooden flooring. This carpet has been designed by Scholten & Baijings. An interesting fact about this rug is that it not at all woven and is made from thousand felted balls, which are absolutely hand-stitched.
Moreover, her house features a perfect balance of shapes, colors and textures to bring out the charm and beauty of her home. Try not to use heavy colors, shapes or textures but instead make it feel grounded and focused.
Use gray as the dominant color with a little hint of neon and silvers. Also, make sure to let the natural light illuminate your interiors, which will make the whole ambiance joyful and happy.
Via: Door16