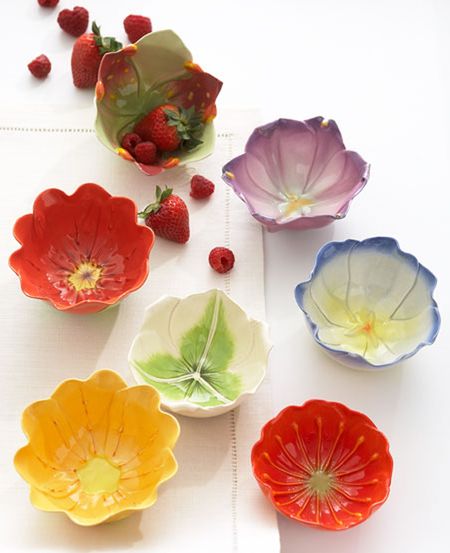 Everyone on this planet would just love to live with nature as much as possible. The blue sky, earthy brown mountains, green trees, colorful flowers and a silver stream are all a part of nature that is most enticing, but an impossible dream. Today, there are innumerable ways of bringing nature into the home decor that can help us being close to the nature. Read on to know more
Ceramic bouquet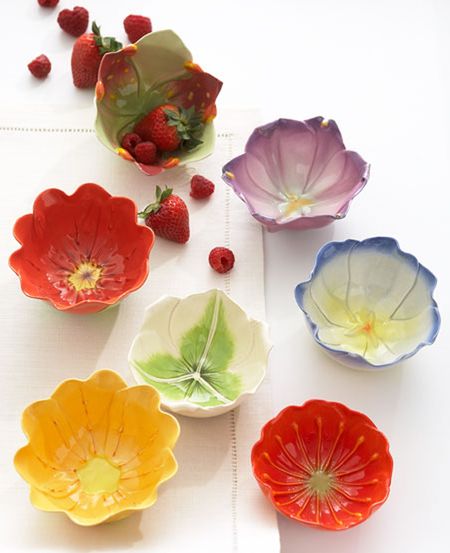 Add a splash of the colours of nature with these ceramic serving bowls. They come in different colours and flower shapes that can bring your dining table to life. These hand painted bowls can be set in an array of seven colours that are vibrant and unique.
Walls of nature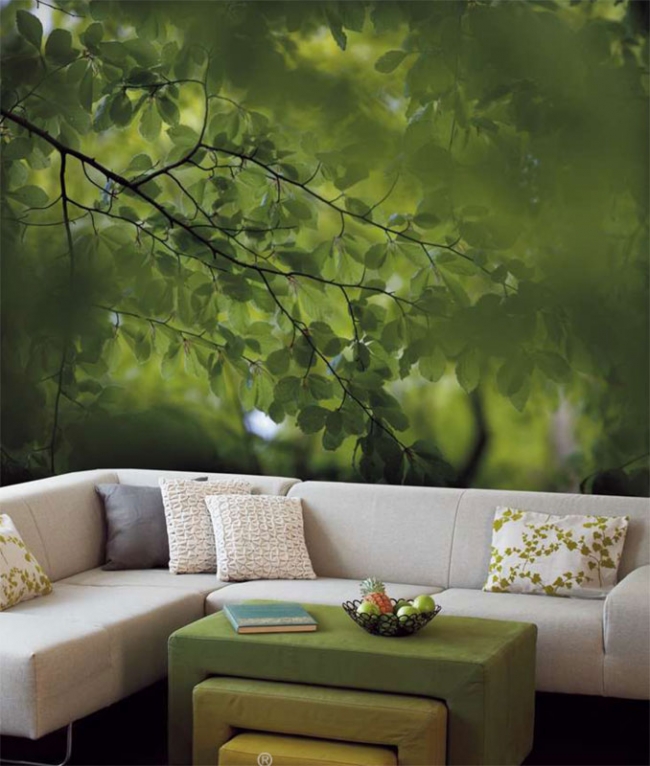 The immediate focal point of a living room is the walls. Walls can be given special effect either with paint or with wall paper to bring nature right in. As the living room is the heart of the house, it should be given maximum attention.
Chinese wall tiles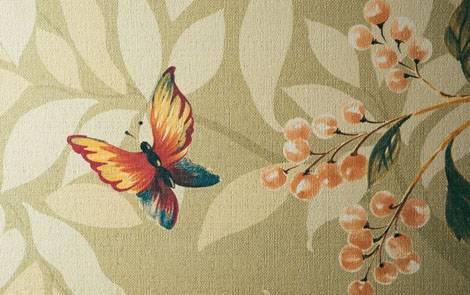 Inspired by Chinese hand painting, these tiles are the replica of the same. With fluttering butterflies and delicate sprigs of budding flowers, these tiles add natural ambiance indoors. The tiles are also textured to give it a silk finish.
Leafy lounge chair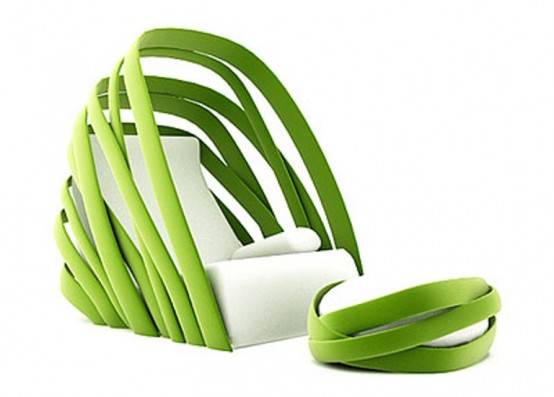 This lime green and white lounge chairs look as cool and refreshing as nature. The colour and design is inspired by banana leaves, which give you a feeling of sitting in the nature's lap.
Nature inspired rug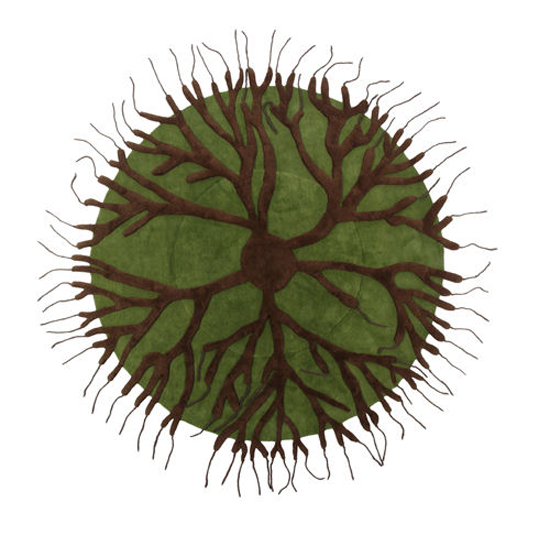 Imagine running your toes through the roots of a tree without feeling the roughness. Well that is what this foot rug is all about. It is very unique and trendy and paints the exact colours of the woods.
A stunning bedroom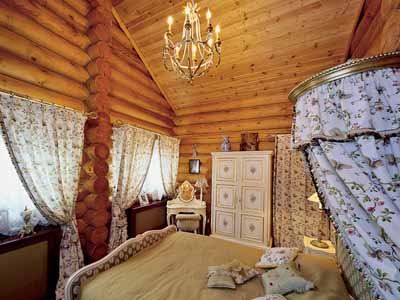 A bedroom that is absolutely mind blowing in which the interiors keep you guessing whether it is real bamboo walls and ceiling or not. The credit goes to Art Nouveau, which specializes in giving flowing contours, curved lines and proper texture to make it look as natural as possible.
Mushroom lamps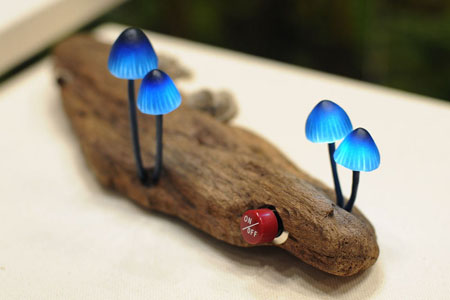 It may seem like art mimicking nature but these mushroom lamps are bound to draw ooh's and aah's from everyone. Small handcrafted mushrooms hold LED lights which stand on a raw edged log of reclaimed wood. A switch is built into the side of the wood for turning on the dainty lights.
Chandelier in stone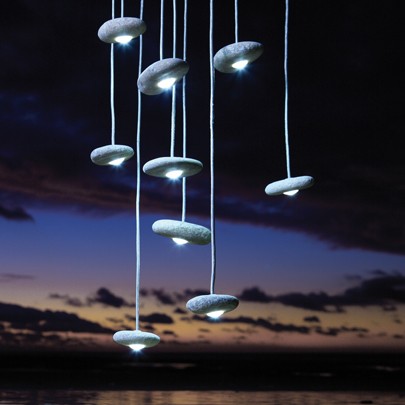 Bleu Nature is a company well known to bring out nature inspired decor. This chandelier is made from pieces of stones which act as lamp shades. Just unbelievable!
Paper sculpture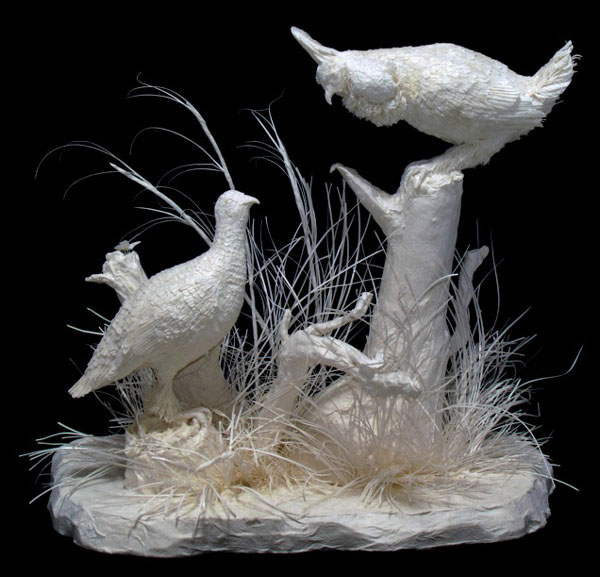 This stunning paper sculpture with miniature details like birds, bushes and branches are made by two very talented American artists. These works of art bring warmth and cheer with the dazzling whiteness and the quaint scenes of nature.
Pastel coloured bedroom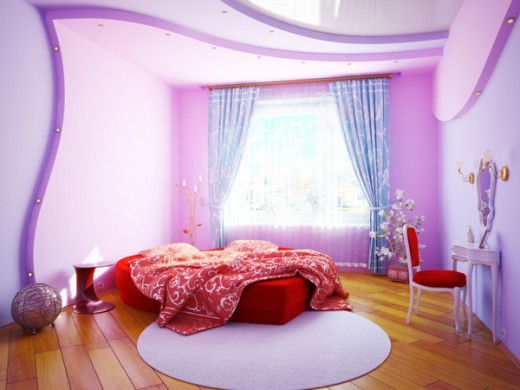 Just one glance at this bedroom reminds you of all the pastel colours of nature. The lilac of a thunder cloud, the azure blue sky, the dazzling white of a sunny day, the brown earth and the red carnations that dot the scene are all captured in this beautiful bedroom that will captivate any young teenager.