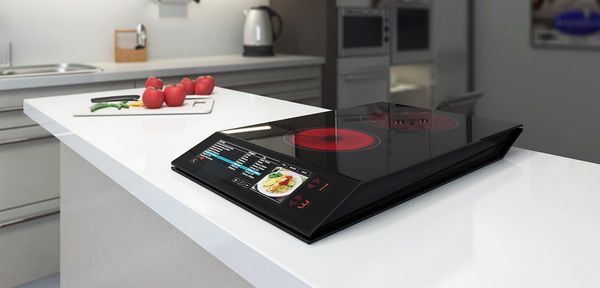 Designer/ Manufacturer
Overview
For those who think cooking is not an easy task and require special skills, Burak HÜNDÜR an industrial designer from Istanbul, with the help of his partner Dilara KAN has come up with a very hi–tech interactive cooker which will make cooking a simple and interesting task. This high tech cooker will definitely revolutionize the kitchens of the upcoming era with its amoled Touch Screen features.
What's Unique?
After selecting the recipe, its touch screen guidance interface displays cooking process, basic info about time period, ingredients and calories.There is also a weighing system which displays the weight of the ingredients.You also get the option to find recipes which use the same ingredients that you used.
High Points
This Interactive cooker displays all information that is required for cooking, making it a perfect guide for beginners.
Touch screen guidance, which tells about the right amount of ingredients and calories is a helpful tool to zero down on healthy foods.
The size of the cooker is not large, making it easily portable.
It's truly an outstanding gadget for a tech freak to make his kitchen hi-tech.