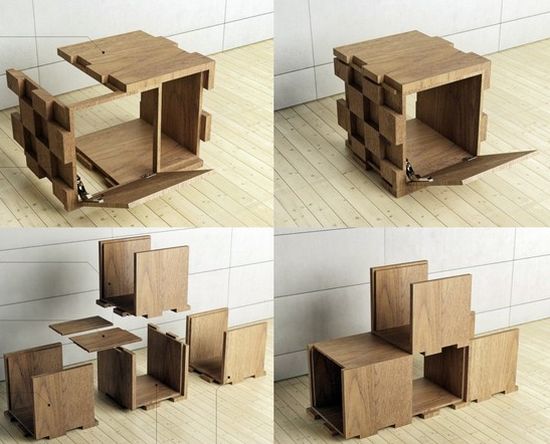 Designed to suit the individual needs of a user, the iQubic by Karol Mizdrak is a modular furniture system that draws inspiration from the timeless shape of a cube. Based on four modules A, B, C and D, the iQubic furniture system lets the users modify the arrangement to their liking. There is a model of the smaller cubes positioned on the sides, which connects the various parts of the system. The iQubic offers a range of possibilities, which helps the homeowners to customize the layout of furniture according to their needs. Well apart from this, let us look at some other multifunctional furniture ideas for your house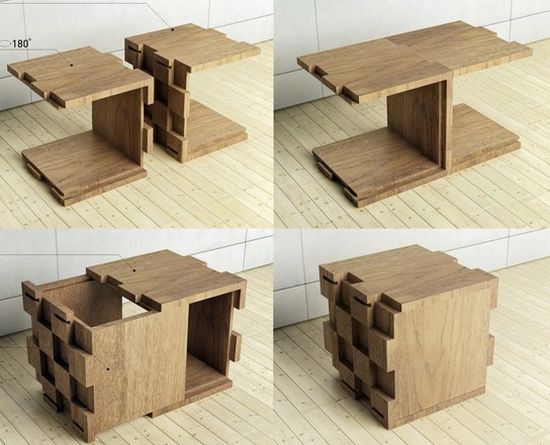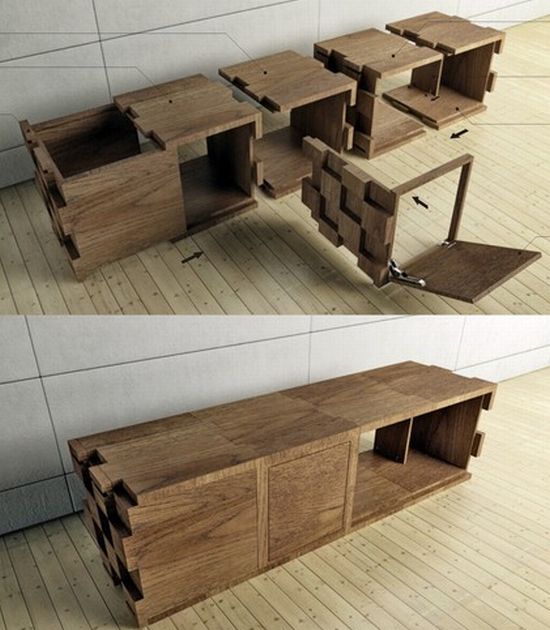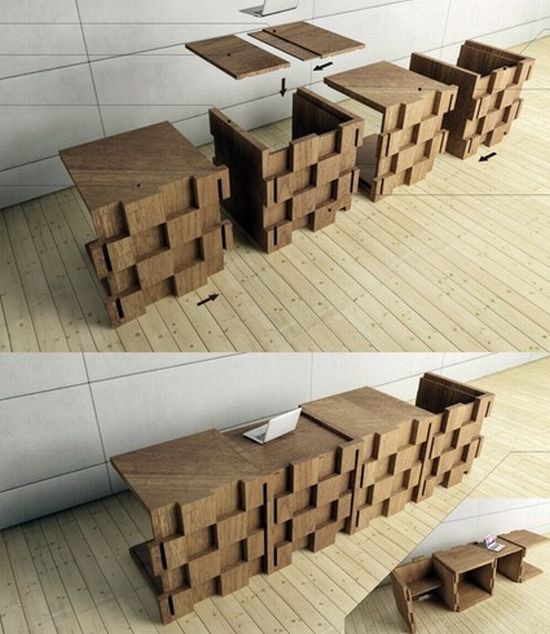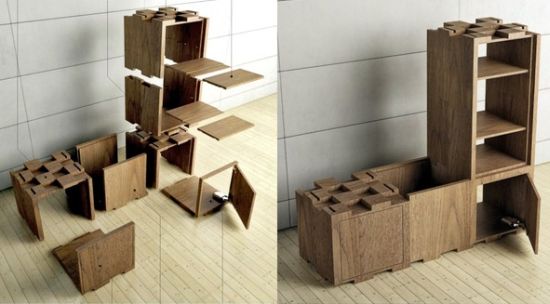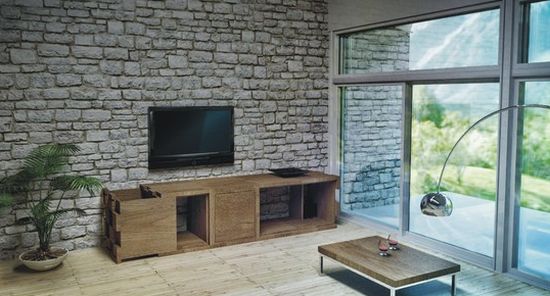 Via: Industrial Design Served
It's a coffee table, storage unit, lighting and lots more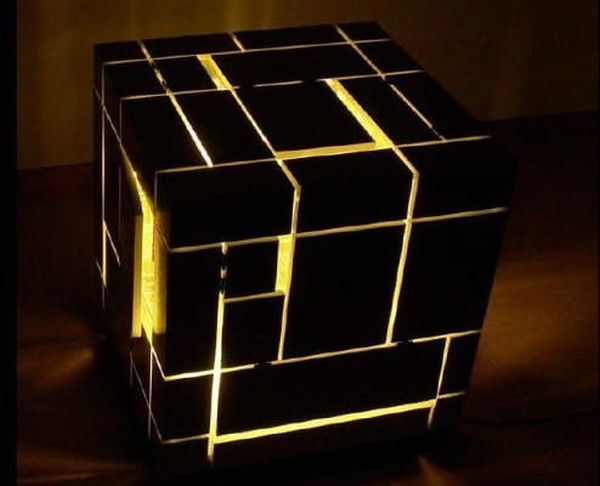 Sandro Agosti, Raphael Steiner and Marc Zürcher taking guidance from the Professor G. Eichinger, on behalf of the ETH Zurich bof have conceived a beautiful home product that performs not just one but multiple tasks. "A cubic lighting" that's a coffee table, soft lighting, a chest and holder of all your things when you want. It has wheels which make it easier for you to move it from one room to another, has a charging point for your mobile. Open one flap and you can take out your book or magazine, another flap lets you store lil' things like sugar for some tea or anything you wish to. Let me conclude in one line. It's one multifunctional furniture cube that gives you the choice as to how to use it.
The Cubico looks chic and packs in plenty of functionality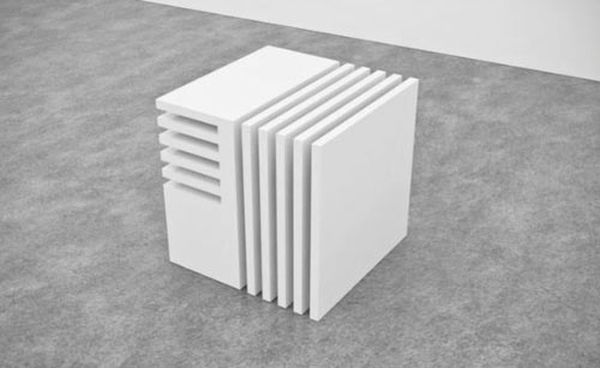 Shrinking interior spaces call for multifunctional furniture products, which can bow down to a variety of needs. Keeping this fact in mind, Alessandro Di Prisco has designed the Cubico. The designer has converted a humble cube into a much purposeful piece of furniture. The design has been achieved by crafting extra space in the form of voids and fissures.
These additional gaps can serve a variety of functions. Use it as a table and strike an interesting conversation over a cup of coffee. You can also use Cubico as a magazine holde. This deletes the requirement of an additional rack. The attractive piece of furniture can will also function as a stool and definitely fetch a lot of attention.
Cubico will flip into various furniture items as per a user's whims and fancies. It is not only crafted in neat manner but also has an impressive façade. Different slots can also be used to store DVDs and CDs. Students can keep their study materials in an organized manner and also us it as a study table. Place important files in it or even your favorite books, this cube will never let you down. Cubico will perfectly blend in any contemporary environment. It will leave people in a state of awe with such interesting features.
Matroshka: Multifunctional furniture unit for cramped spaces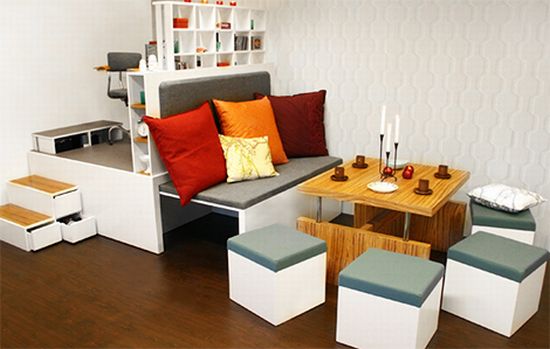 With modern living rooms groaning for extra space, demand for multifunctional furniture is on the rise. A bunch of designers has come up with a compact furniture unit that neatly wraps up an entire home's basic furnishings in four square meters only. Dubbed 'Matroshka,' the innovative furniture unit is an ideal solution for confined city apartments. Featuring a bookshelf, a double bed, a sofa and a dinner table, the Matroshka home furniture also includes four stools, 12 seats, working space, a wardrobe, a cleaning products box, storage drawers and a folder storage. All, the users have to do is, fiddle with different pieces according to their needs and availability of space in their apartments.
Multifunctional Tao: Modular furniture with a plethora of options
Here is another piece of smart modular furniture you would opt for to make your less spacious place look more spacious and neat. Tao lets you alter the design, look and utility of your place quickly. Its specially designed segments help you savor it as a bed, chair, lounge and even a room divider, whenever you like it. Exuding high not only on utility and purpose, it has an equally modish and stylish appeal as well. Only if you are strong enough to lift these blocks alone, you can surprise your partner or friends with a completely new look every time you wish.
The Curv – Dually functional home furniture for space-cramped homes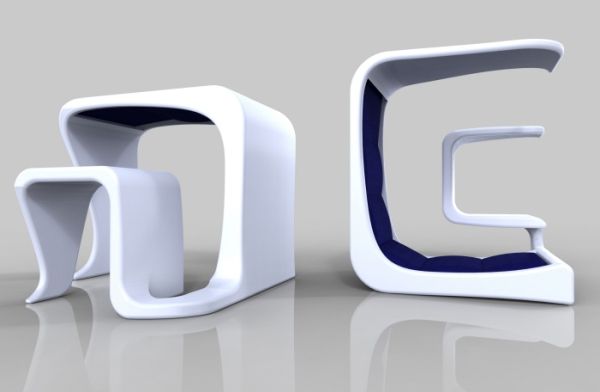 In today's space cramped world, the demand for multi-functional, modular, space-efficient home furniture is ever increasing. Meeting the need and providing people with good options, designers from around the world have been doing amazing job. Tiffany Roddis's Curv is the latest to join the line of space-saving multi-functional furniture pieces. Enabling you to use it dually with simple, easy transformation, the seating is sure to appeal you all. When orientated horizontally, the Curv becomes a stylish table with a chair and when placed vertically, it transforms into a comfortable chair with a side table.
U.M.O. by UM Project: A magical furniture unit for playful decor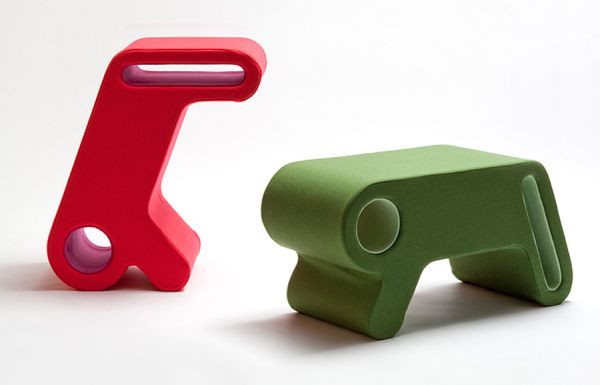 On HomeQn, we make best of our efforts to bring the finest of multifunctional furniture units. U.M.O multifunctional furniture is definitely one of the best to make its place here. Designed by UM Project, U.M.O rightly stands for Unidentified Magical Object. This multitasking furniture is magical in true words, as it serves as a coffee table, a bench and desk just with a flip. The unique furniture unit also features extra space to store your books and magazines; and is made from renewable cork. Perfect for your trendy décor, U.M.O is undeniably a magical object.
Cubist Copper Chandelier lightens up your interior elegantly  and acts like a multifunctional furniture
Light up your home with a vintage look with this Cubist Copper Chandelier. The copper made chandelier is sure to reveal more about you than your wall color. These new lighting fixtures carry a graceful look; and the cubic shaped boxes made from copper, are put together to form a whimsical chandelier. This chandelier is in a good form to enhance your décor. These vintage, flexible shades will anchor your modern interiors and inspire you to let loose. If you do not want to use this as a chandelier, you can always use it as a creative wine or bottle rack in your home bar.
'Urbis' furniture unit makes for a variety of configurations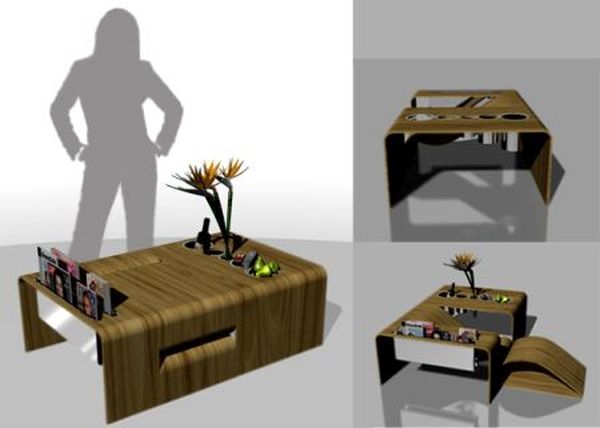 With the desire to make the most of the least available space, modular and multifunctional furniture is the growing need of the latest trend. Joining the hands, Bailta design has come up with the set of nesting furniture dubbed as "Urbis". Available in two versions, the multifunctional furniture comprise a table and chaise longue. The design of Version I is perfect for outdoors as ot includes a table and two modular chaise-long. When not in use, you can easily store each module cunder the table.
The table comes with five removable aluminum pots. You can use these pots as a flower vase, ice keeper, snack bowl, etc or even hold garden umbrella. Made from Corain or plywood; the furniture is ideal for both indoors as well outdoors. Version II is designed for indoors which comprises a table and a chaise longue. The table has a removable aluminum pot and you can fill it with flowers, ice, snacks and also to hold your favorite magazines as well as newspaper. When closed, the furniture it is a standard center table. Urbis is thus an overall perfect furnishing from your outdoor to indoors.