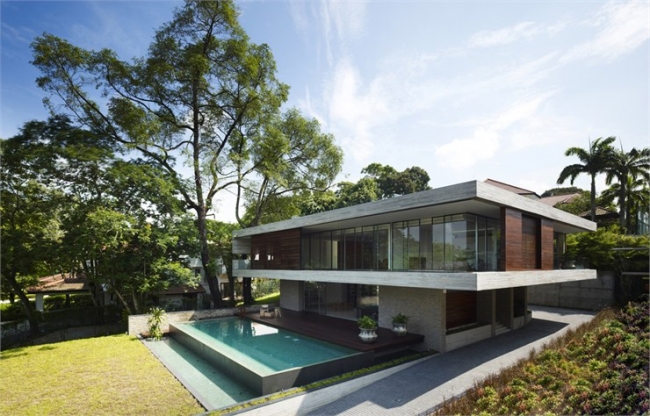 The architect
A synopsis
This beautiful house, which has been named as JKC1, is an exceptional living space that has been created following the principles of feng shui. Feng shui is basically all about balancing the two elements 'earth' and 'water' to bring in the harmony.
The design
The first floor of the house features a spacious and vast lounge and dining area where you can relax or just chill with your friends. This area goes to the lawn and pool situated in the front of the house. The back of the house has a large kitchen along with laundry area and garage.
JKC1 flaunts a central staircase, which leads to the courtyard situated just above the open kitchen. In left of the courtyard is the master bedroom that consists of a dressing room and a bathroom. Opposite to the master bedroom is the children room. Adjacent to this room is the game room for your kids.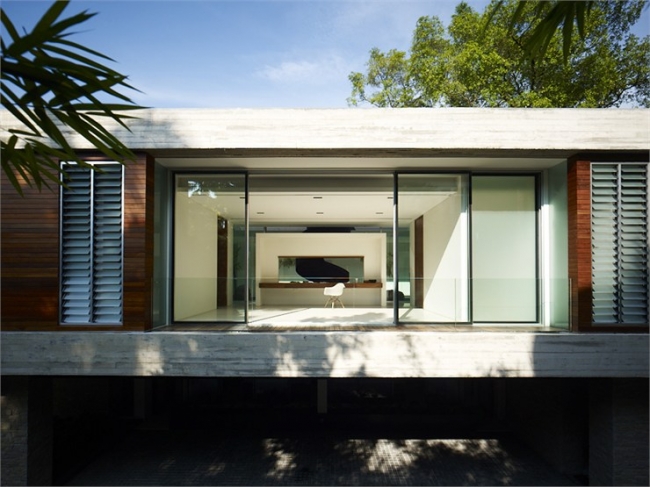 Furthermore, a large spiral staircase runs to the terrace, which holds a barbecue area to entertain your guests.
The most interesting thing about this magnificent house is the generous use of space, light and sense of balance. These combined features are what make this abode unique from other residential spaces.