Let's face it folks- even the staunchest of all health nuts
amongst us sometimes feel bored by our chunky cut salads and dread having to
bite down on a large piece of raw veggie in our healthy snacks. Most nutritionists
and people who have successfully lost weight claim that the more appealing you
make a healthy meal look, the more likely you are to consider it a worthy substitute
to a more sinful option. This is where presentation of meals becomes even more
crucial for dieters.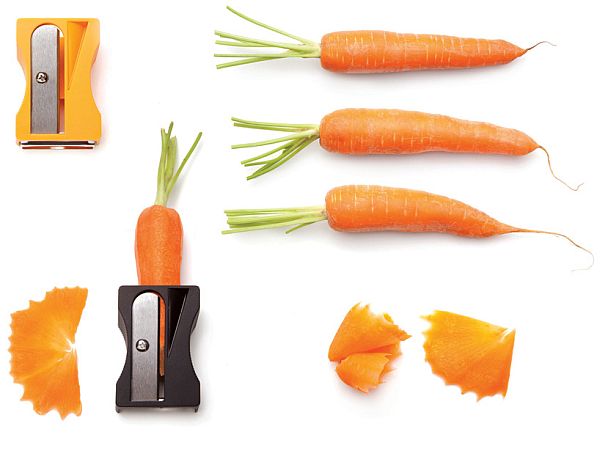 Even though most of us try to DIY presentation bits from what
we have seen chefs do in TV programs, we just cannot achieve the same kind of slenderness
in our raw veggie shavings to decorate our meals with. Since not everyone can
afford to train at institutes like Le Cordon Bleu, owning tools like the Karoto
Carrot Peeler and Sharpener is a must for amateur chefs.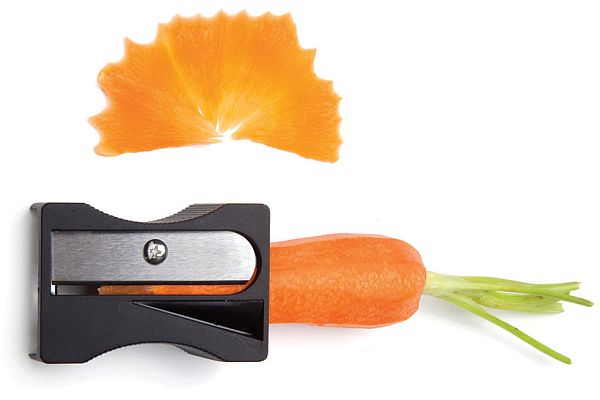 Created by designer Avichai Tadmor, the tool basically does
what its name suggests- it helps peel carrots and sharpen their ends to make
carrot sticks look less fugly when offered with dips. An added advantage of the
carrot sharpening tool is that you can also use it to make carrot shavings to
make your soups and salads look all the more glamorous and better looking.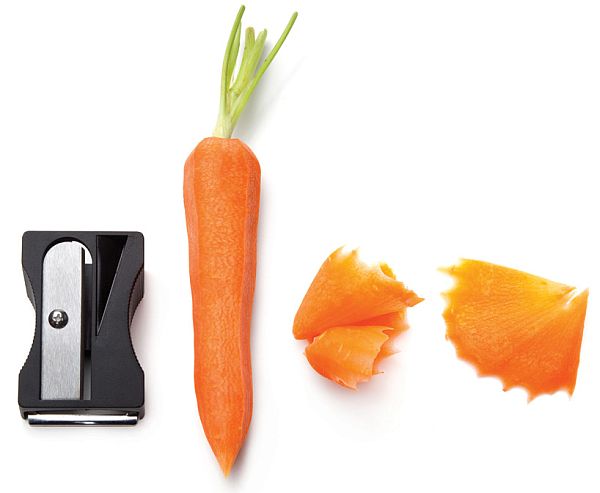 These same shavings can also be cut down into very thin juliennes
and you can easily go around telling people that you have spent years
perfecting your knife work to get such fine strips of carrots!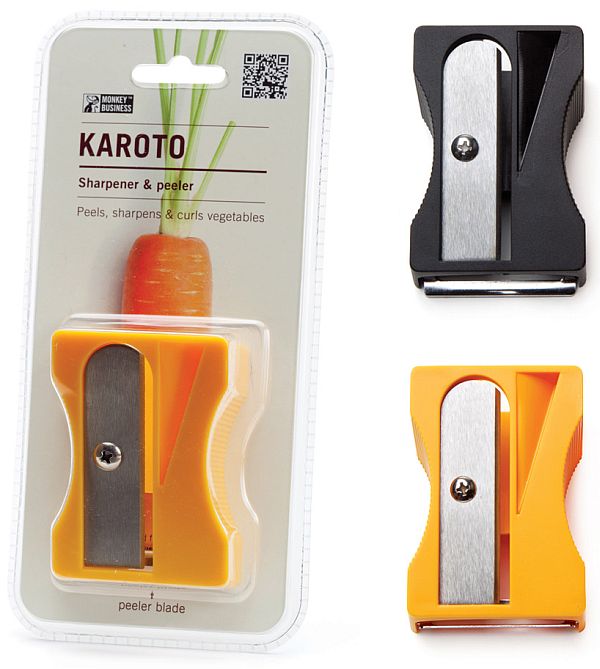 The funky carrot peeler and sharpener can also be used to
sharpen and peel other similarly shaped vegetables though we remain optimistic
that true experimenters would find many other uses for the tool for sure. The tool
is offered in orange and black colors only and retails for approximately $19
sans shipping.