Living in a home with a 'combined' bathroom is quite commonplace today. But such a bathroom brings its own problems of maintenance and of separating the bath from the toilet. The shower curtain is a decorative and elegant way to achieve these and here are 7 creative shower curtain ideas.
1. Ruffled muslin curtain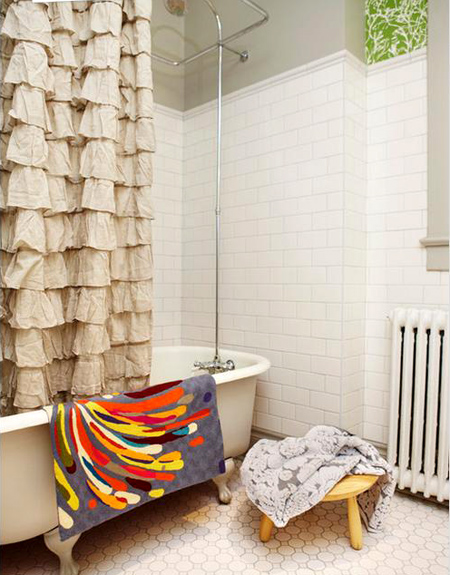 This DIY curtain is sturdy and yet, looks dainty. The ruffled effect adds luxuriance to the shower curtain while the muslin cloth ensures that it is light and easy to maintain. This is ideal for all kinds of homes.
2. Modern art curtain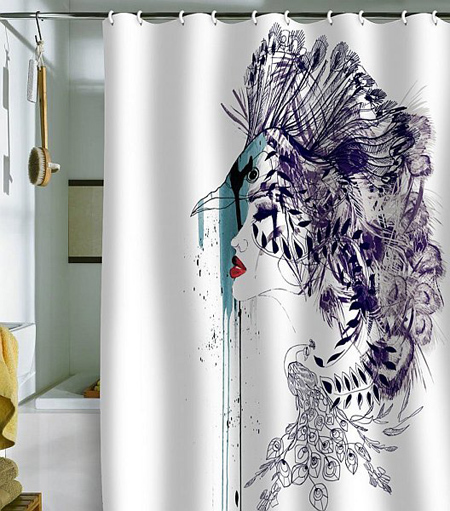 The modern art curtain is sure to bring a touch of abstractness along with aesthetics into the bathroom. The image is strong and seems to spread its vibrancy throughout the space. This is perfect for dull-colored bathrooms.
3. Striped curtains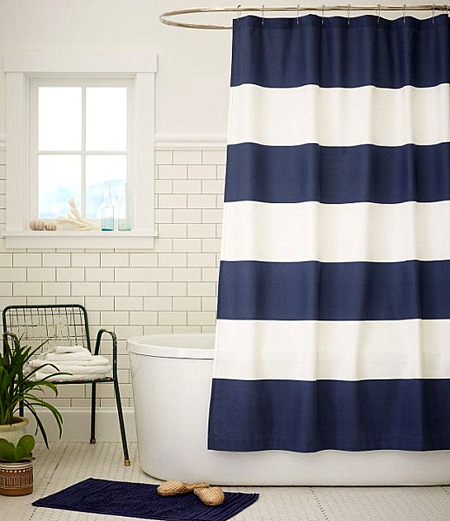 Thick horizontal stripes, especially in dark blues, are synonymous with beach towels and beachwear. Thus, this curtain naturally evokes relaxation in the user. Made of cotton, it would be ideal for white spaces.
4. Child's hangout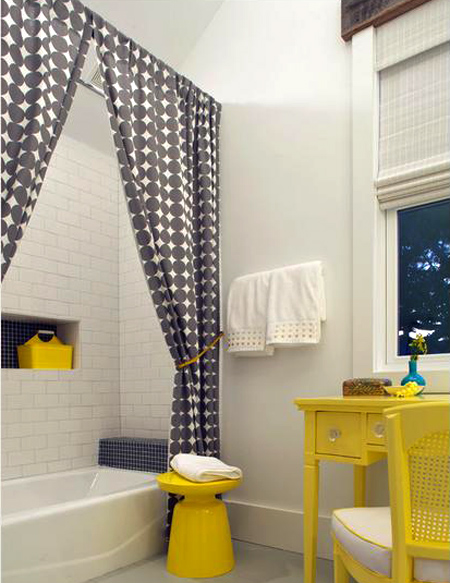 If the bathroom belongs to the little ones, a parting shower curtain is a much safer proposition as it eliminates the need for the sharp sliding tracks. These tracks are often installed on the tub and can hurt your little prince or princess.
5. Feminine touch curtain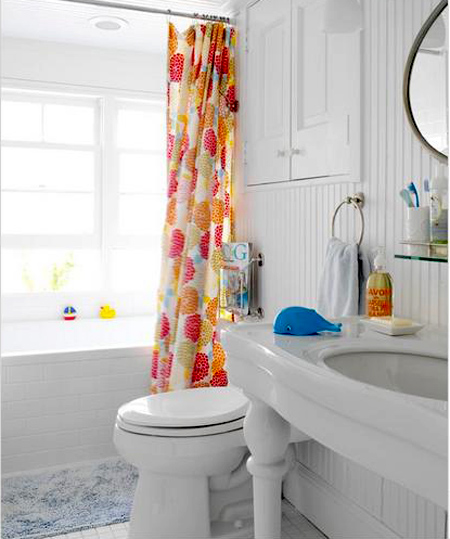 Pinks and reds are the colors to go for if you want to give a feminine look to your bathroom. Besides these colors spread energy and beauty in the space too. This curtain could be a good choice for a newlywed woman to spice things up a bit!
6. The map curtain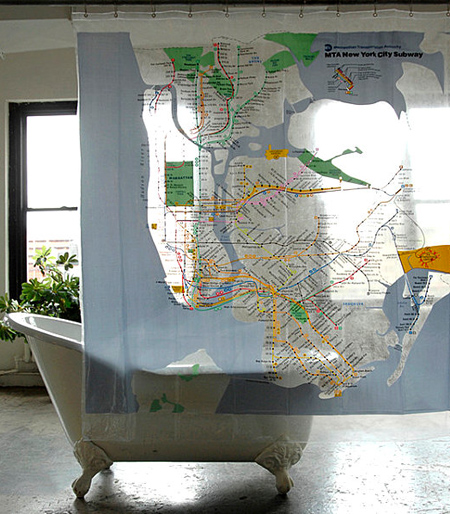 For the practical ones that seek extra utility in everything, the map-curtain will be an absolute delight. Apart from helping in maintenance, it also helps one in planning a trip for the day while soaking in a hot tub!
7. Plain elegance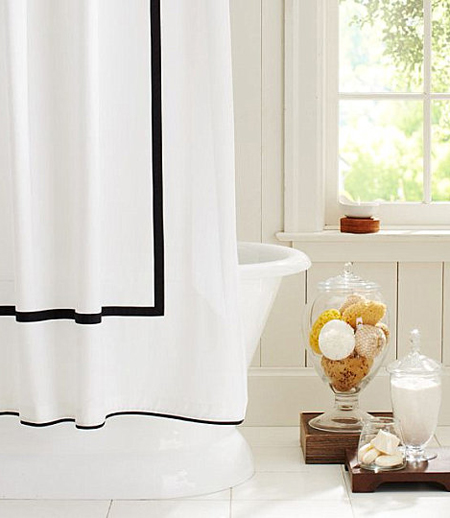 The power of simplicity is often underestimated. This curtain creatively uses the contrast between white and black to give a sense of order, formality and uniformity. This would be a good choice for a guest bathroom.