Drying your clothes during the rainy season can be challenging. This problem is highly prevalent in South Asia where humidity reaches its peak during the months of June and July. However, here is a nice solution to this problem – Oyer Portable Clothes Dryer. The brainchild of Pengfei Li, this clothes dryer has been especially designed for the population staying in Southern Asia.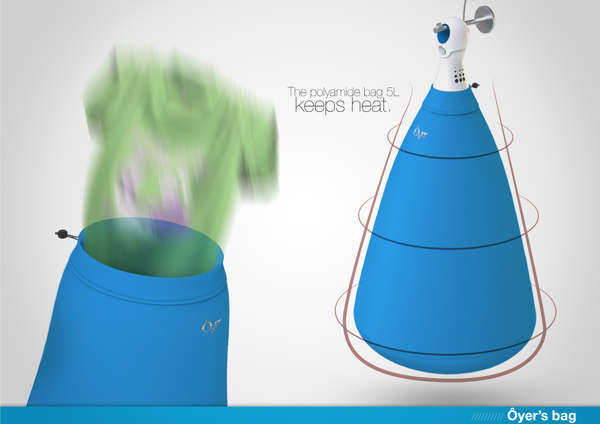 This little dryer promises to dry your clothes quickly without consuming much energy. All you need to do is place your clothes inside it and press the button. Wait for a few minutes and there you are. Your clothes will be as dry as when kept under sun during sunny days. This highly durable appliance works via a simple mechanism. There are two air vents – one which draws fresh air and the other that throws out the moist air. Next, there is a blue hamper which works like the drum of the dryer. The best part about the Oyer Portable Clothes Dryer is that you can hang it anywhere you want; it's so compact in nature!
Because of its small dimension, you can carry Oyer wherever you want. Its excellent air circulation system helps you dry moist clothes in a span of few minutes. In an era, where not everybody can afford those bulky dryers, Oyer turns out to be the best option available. Not only does it occupy less space but also helps you save energy costs. Its polyamide bag keeps the heat and dries off your clothes at an unbelievable speed.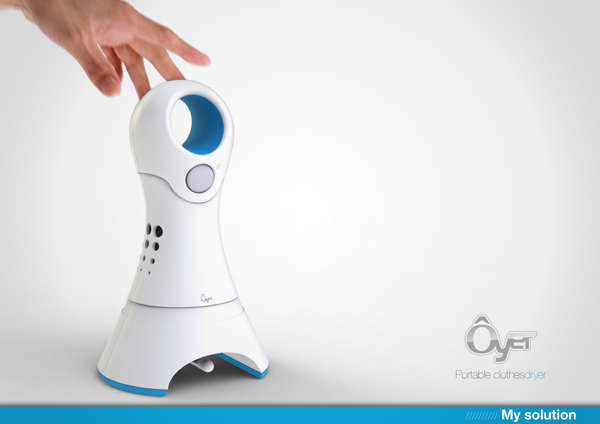 Say goodbye to your worries and that pungent smell that comes out of moist clothes. This Oyer Portable Clothes Dryer will take care of all your drying needs in the best possible manner.