Many of us think that we have to commit to a big cash injection and months of remodeling to modernize our property. However, this doesn't have to be the case.
If you want to give your home a facelift without spending a heap of cash or being put out by significant renovations, you can focus on smaller, more attainable projects that will still have a positive and noticeable impact.
1. Put in New Lighting
Swapping out old lightbulbs for more sustainable, energy-efficient ones can help you save power and, in turn, money. However, keep in mind that you can go a step further and replace light fixtures for more fresh and modern products to instantly transform a room's look. Add more lighting to rooms to make them feel more welcoming, large, and airy, and add some pizazz to the design.
Consider installing ceiling fixtures such as beautiful chandeliers or pendants with some wow factor. You may need to pay an electrician to do this work, but it shouldn't set you back an exorbitant amount. In addition, change a room from poorly lit to open and bright by adding floor and table lamps, strategically placed in dark corners, or wherever you need more illumination to chat or read by.
2. Upgrade Heating and Cooling Options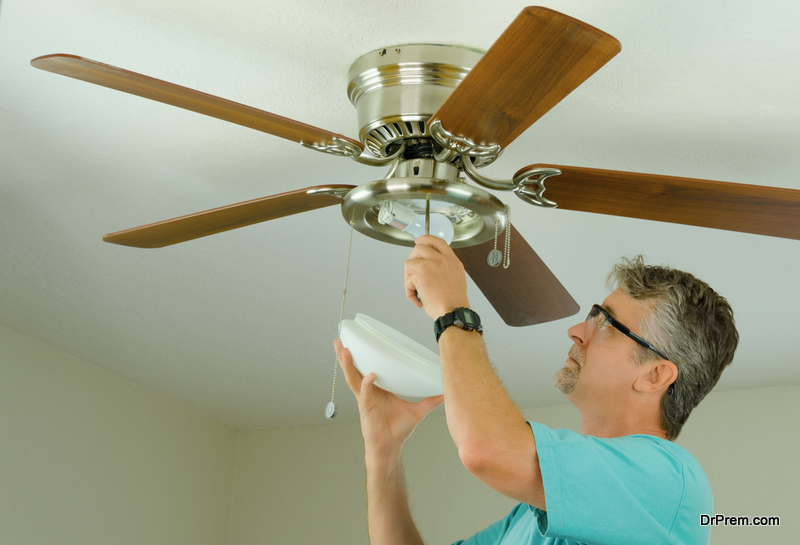 No matter how attractive your home's design is, it's hard to feel comfortable in it if you don't invest some money in suitable heating and cooling options, especially if you live somewhere that gets very hot or cold. It doesn't cost too much to purchase some attractive, modern ceiling fans for your property and have them installed.
It's also worth considering investing in a reverse-cycle air conditioning wall unit. These are more inexpensive than complete home ducted units but are still energy efficient and can heat or cool decently sized areas. You might need one down each end of your home, or you may be fine with a single unit in your living and dining areas where you spend most of your time.
3. Change Fixtures
Another great way to upgrade your home bit by bit and as your budget allows it is to replace the fixtures around your property. For example, it's incredible how much more modern rooms can look if you swap out dated doorknobs and handles for newer options. You'll find plenty of simple, affordable, yet elegant options these days at home depots, discount department stores, and other outlets.
You might even pick up some unique options from garage sales or opportunity shops and the like if you keep an eye out for interesting pieces. Furthermore, it pays to invest in new tapware for sinks, baths, showers, laundries, and kitchens. You might also want to replace your front door knocker, mailbox, street number, and other related hardware as needed.
4. Update Window Treatments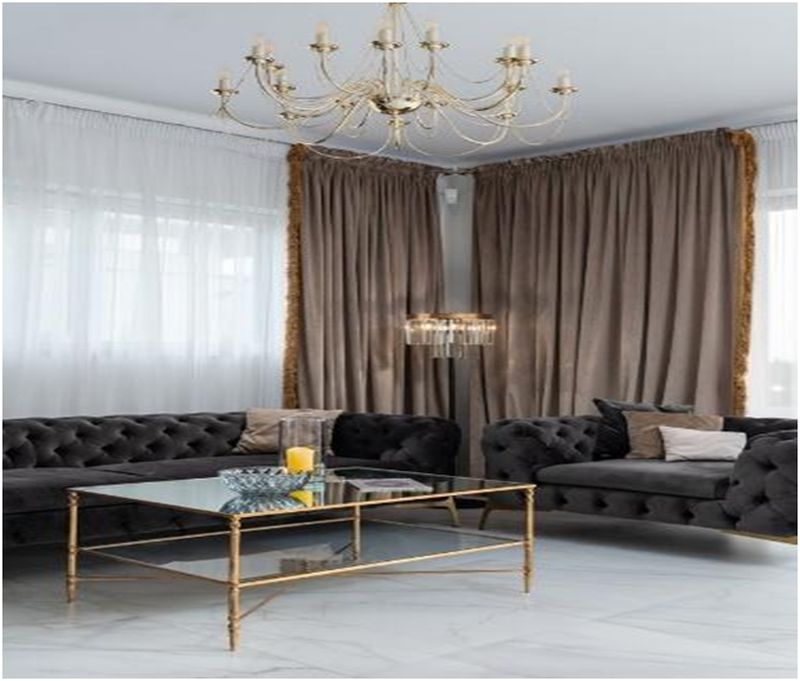 Window treatments not only provide privacy and block light out when it's appropriate. They also tie a room's look together and frame a view. As such, if you haven't installed or updated the drapes and blinds in your home for many years, now might be the time to do so. Dress windows to add a stylish extra layer to your decorating, according to your tastes.
For example, you could stick to a minimalist vibe with classic timber or bamboo shades or go beachy and laid back with white gauzy sheers, especially in offices, kitchens, and living rooms. You might also add solid, heavy-duty drapes in simple block colors or interesting patterns wherever you need to block out the world more and add more weight and formality to a room's design.
If you're unsure which hues to choose for different rooms, take a cue from color palettes that already dominate, such as wall and floor shades, rug and artwork colors, and your key furniture pieces.
Some other ways to upgrade your home without spending a fortune include by:
Putting a fresh coat of paint on everything, or adding a feature wall with a bold shade or striking wallpaper
Upgrade walkways and entries to your home with neat paths, proper lighting, and potted plants
Re-tile small areas such as your kitchen backsplash
Do some landscaping to get your yard in order and bring more color and structure to it
If you have a limited budget, remember that you don't have to do every task at once. Start with one or two jobs per month or quarter and work on new areas as you have the time and the funds available.
Article Submitted By Community Writer