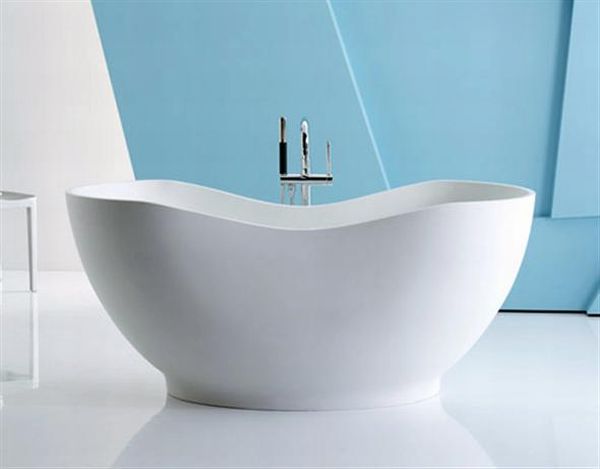 Kohler bathtub is synonymous with world's finest luxury bathroom fixtures. Their bathtubs are designed for comfort and style. Kohler offers immense cross-section of bathtubs ranging from soaking tub to whirlpool tubs. In addition, they come in various sizes, shapes and colors to suit your requirements. Moreover, they are made with highest quality materials such as cast iron, vitreous china and acrylic.
Kohler Pristine bathtub (K-770-52)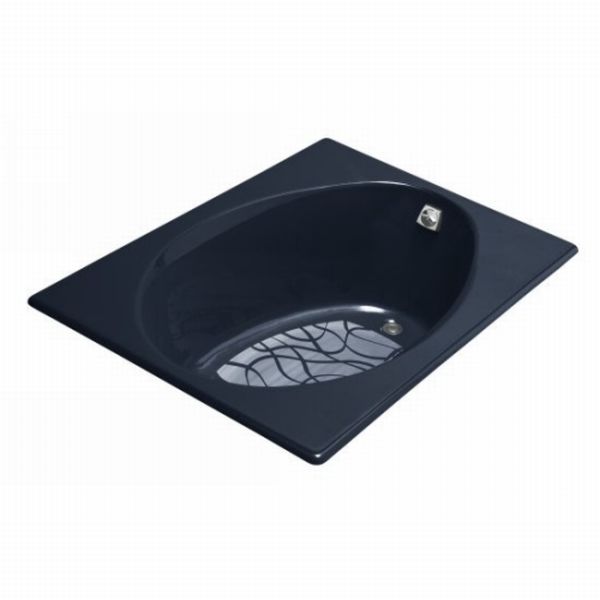 Price: $3,131
This bathtub comes from the Pristine Collection of Kohler, which is especially made for those who want to stylize their bathrooms in a unique way. In addition, this bathtub is drenched in striking navy hue that offers it a high dose of glamour. It is a 5' cast iron bathtub, which has been sealed with safeguard finish.
What's unique: The safeguard finish and 5' size makes it very comfortable and durable.
VibrAcoustic bathtub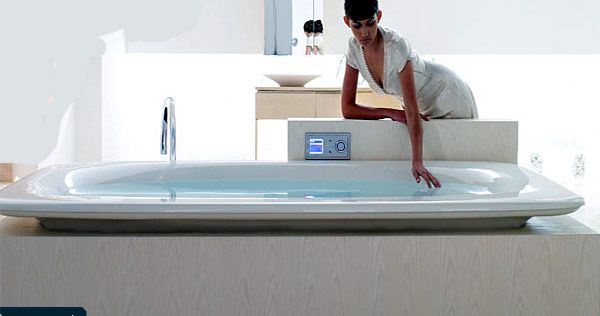 Price: $8,375
VibrAcoustic bathtub from Kohler is decked with almost all the features that you can imagine. Made from acrylic, this bathtub offers you a new level of serenity that resonates deep within y our body. It has Fountainhead's VibrAcoustic technology, which plays soothing instrumental compositions, and generates acoustic vibrations in the water and all around you that loosens the body stress, thus making you feel refreshed.
What's unique: This bathtub is extra spacious, designed with ergonomic contours to offer you with a comfortable bathing experience.
Kohler K-1123 Archer collection 60″ drop in soaker bathtub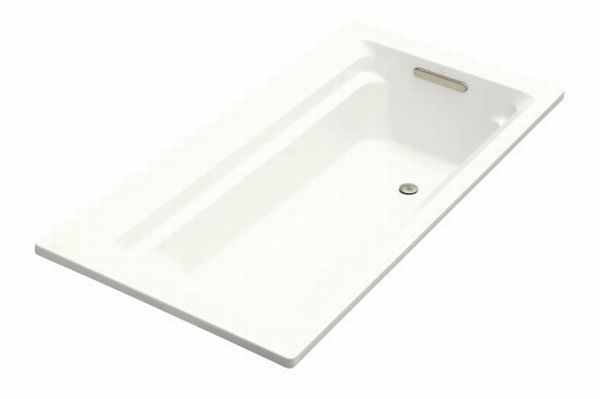 Price: $500
The Archer bathtub boasts a comfort depth design that offers you a rejuvenating bathing experience. It has a low step-over height to make it even more comfortable for you to step in it. Furthermore, it has a unique slotted overflow that takes the water to standard 20"-21" tall bath level for a deeper soak.
What's unique: This bathtub features armrests and lumbar support along with textured bottom surface.
Kohler K-11344 Escale collection 72″ freestanding bathtub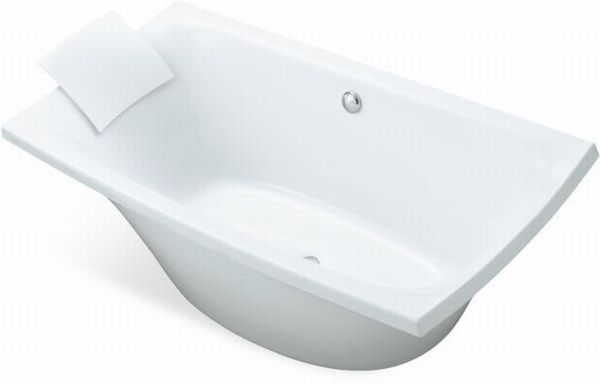 Price: $2,644.95
This bathtub from Kohler's Escale collection is inspired by Japanese ceramic tableware. It displays a simple and sober design, perfect for a contemporary style bathroom. It is constructed from acrylic and presents a six-foot length along with a 36-inch width.
What's unique: This bathtub is quite spacious and offers extra room for a comfortable and rejuvenating soak.
Kohler K-1160-GF Tercet collection 60″ corner bubblemassage bathtub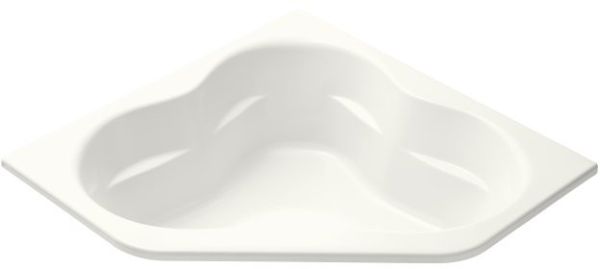 Price: $1,769.07
With its unique and unusual shape, Kohler's bubblemassage bathtub from Tercet collection offers a bathing experience that you have never experienced. It comes with a variable-speed motor/blower that delivers a vast range of water treatments. In addition, 120 innovative air jets are precisely placed to cover you with a bubbling massage.
What's unique: It comes with a manual purge cycle that can be activated with mere touch of a button. Moreover, it is constructed from a high quality solid and durable acrylic.
Kohler K-1164-G Sunward collection 72″ drop in airpool bathtub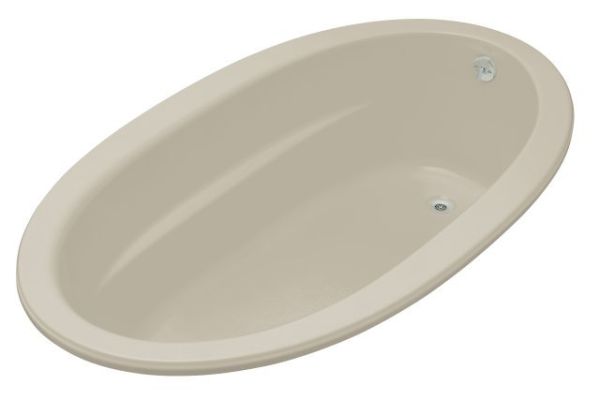 Price: $1,706.91
Sunward 6' bubblemassage bathtub exudes sheer sophistication and grace. You can experience a wide range of warm water treatments such as light bubbling and revitalizing massage with the help of its variable-speed blower or motor. Like most of Kohler's bathtubs, this bathtub also drapes you with little bubbles to help you achieve a marvelous bathing experience.
What's unique: It comes with an electronic keypad to make it easy for you to adjust all the features.
Kohler K-1124-GRA Archer collection 72″ three wall alcove airpool bathtub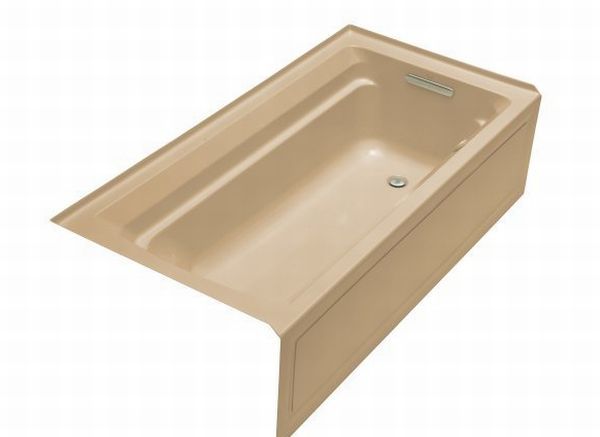 Price: $2,744.48
This bathtub features a transitional aesthetic of the Archer suite, which perfectly blends the style and sophistication. It beautifully displays an arrangement of beveled edges and curved base that creates a magnificent charm to suit a modern style bathroom. In addition, it is 6' in length with 19" height and features slotted overflow for a deeper soak.
What's unique: It has 120 precisely positioned air jets along with armrests and lumbar support.
Kohler K-1155-F ProFlex collection 54″ corner soaking bathtub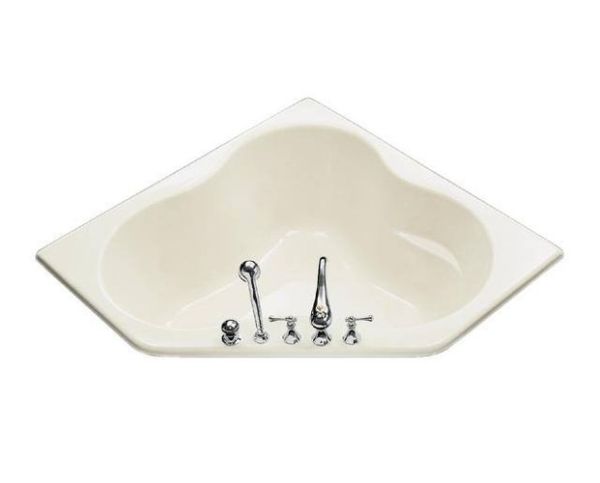 Price: $856.88
Bring the bold look of Kohler to your bathroom and sprinkle a bit of style and elegance with ProFlex corner bathtub. It is constructed of high quality acrylic that brings durability and sheen. Moreover, it is a 54" model that offers utmost comfort with space-saving elements.
What's unique: This bathtub has an integral tile flange that helps in preventing behind-the-wall water damage. In addition, it is available in wide range of Kohler colors to match the décor of your bathroom.
Kohler K-1147 ProFlex collection 60″ drop in soaking bathtub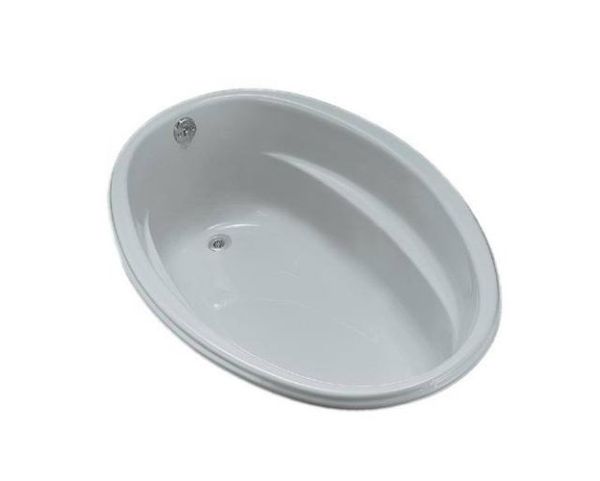 Price: $566.73
This bathtub from ProFlex Collection is a comfortable oval bathtub that can go with any bathroom setting. It is a perfect blend of dramatic design and functional elegance, which surely uplifts the look of your bathroom or powder room. This bathtub measures 60" x 40" x 17-5/8" that offers a comfortable soaking.
What's unique: Its oval silhouette turns out to be its biggest feature that makes it go with any bathroom setting.
Kohler Devonshire bathtub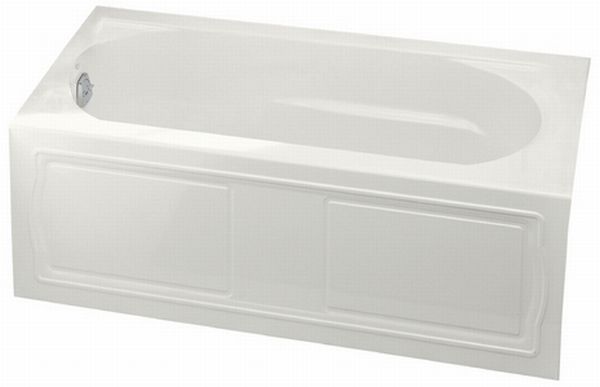 Price: $473
Devonshire bathtub from Kohler beautifully captures the sophistication of bygone era, which adds a touch of elegance and style to your bathroom. It is constructed from high quality acrylic that makes it durable and also offers radiance. Moreover, it is available in a palette of Kohler colors to match up the look and décor of your bathroom.
What's unique: This bathtub resists tarnishing and corrosion that boost its life and makes it quite durable.