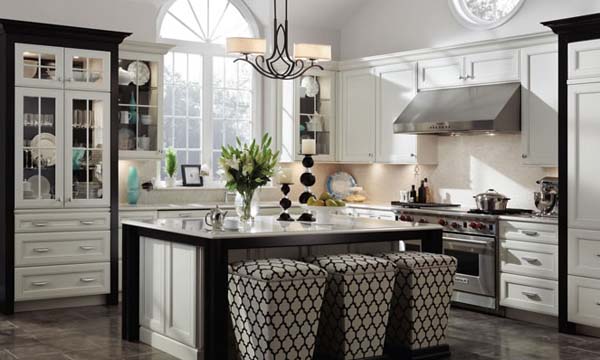 Remodeling a kitchen is always exciting, provided one has some ideas about the design and layout. There are many new design concepts for modern kitchens available on the internet, from where one can browse through for more ideas and clarity. Browsing through these kitchen designs will not only give ideas suitable for the owner, but also about its functionality in terms of style and design. The photos will give ample choice, as one can create a design by collaborating various ideas, or taking one whole design according to one's choice. Here are five such concept kitchens, which are very inspiring. And do remember to scroll down to the bottom for a kitchen gallery full of beautiful inspirational designs.
1. Modern west coast kitchen design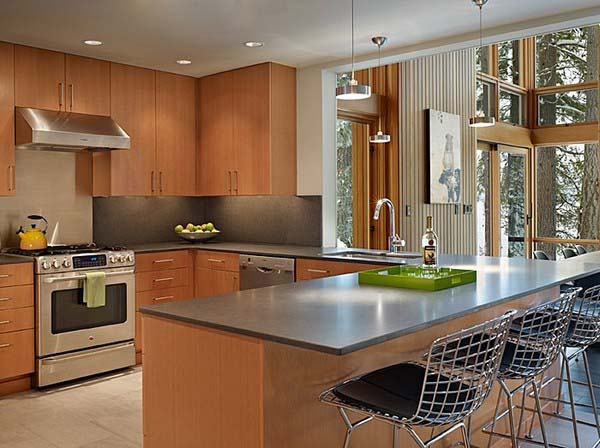 This kitchen has big windows for plenty of light and also gives a feeling of extending beyond into outdoor space. This is a clean, spacious modern design where blunt edged table tops made of sile stone quartz has been used. The same tone is echoed in the black splash as smooth continuity of design. The kitchen has clean cabinet storage, which are not only functional but pleasing to the whole setup. The faucet is placed near the window for the light and convenient access from the cooking area. The chairs may be a little too artsy and modern but it does blend in well with the whole atmosphere of light and refreshing look.
2. Elegant modern country kitchen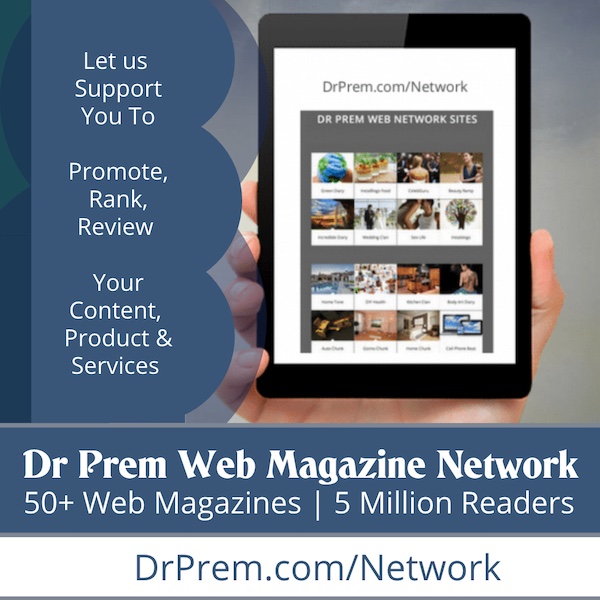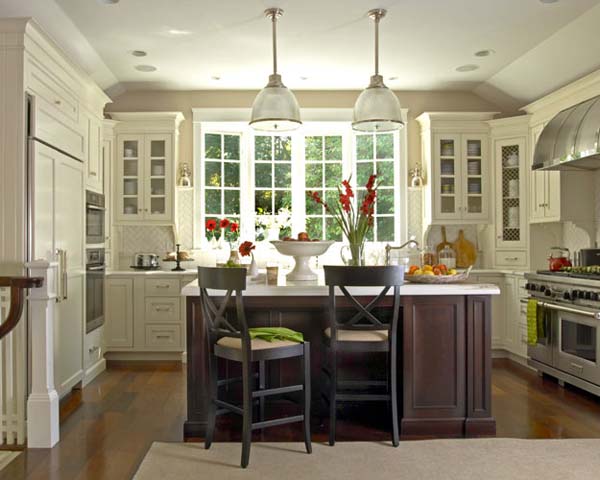 This kitchen represents a subtle country feel with a touch of clean modern finish, in the way the cabinets and windows have been given a window pane door styles treatment. The bay window near the sink area has given this kitchen the much needed light and the extra space necessary for stacking up dishes. The country feel is further enhanced by the use of herringbone layout and the cinnamon touch, on the wide hardwood plank floors and the addition of a wide stainless cooking range with awning style hood. The island area has been given a lift with modest bar stools against the darkened look.
3. Traditional wood kitchen cabinets design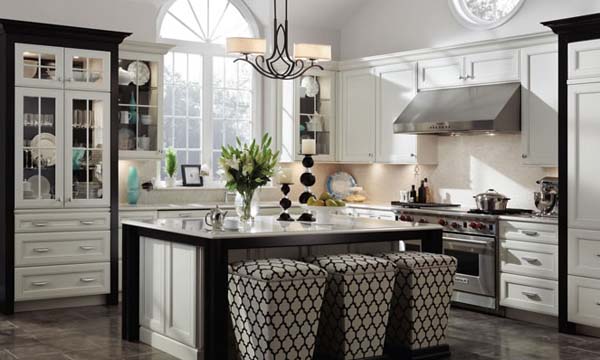 The selection of cabinets as seen in this kitchen is very modern and cut on clean lines by Kraftmaid. Kraftmaid is one of the largest cabinet makers in America, offering a wide selection of built in cabinetry in sleek euro kitchen line styles. This creates a more customized and personalized look to the kitchen depending upon the choice of the house owner.

4. Minimalist and luxurious kitchen design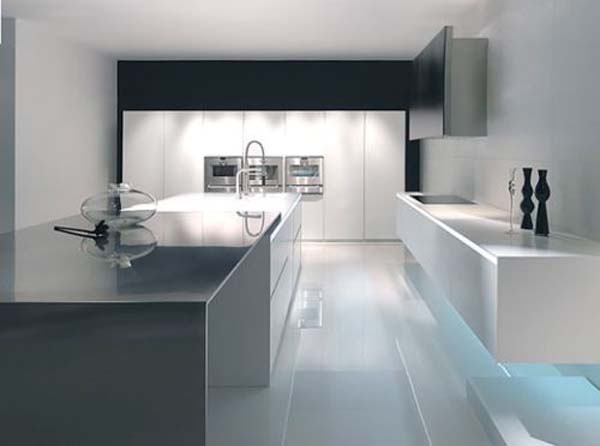 This kitchen design works very well for small space as it gives the impression of a big space with its clever, minimalist ideas. The minimalist look is applied in the sink area, cooking area and the island area, which have all been given a shiny white look. This gives a very stunning and elegant look, creating a comfortable ambiance of space and continuity.
5. Vetronica kitchen design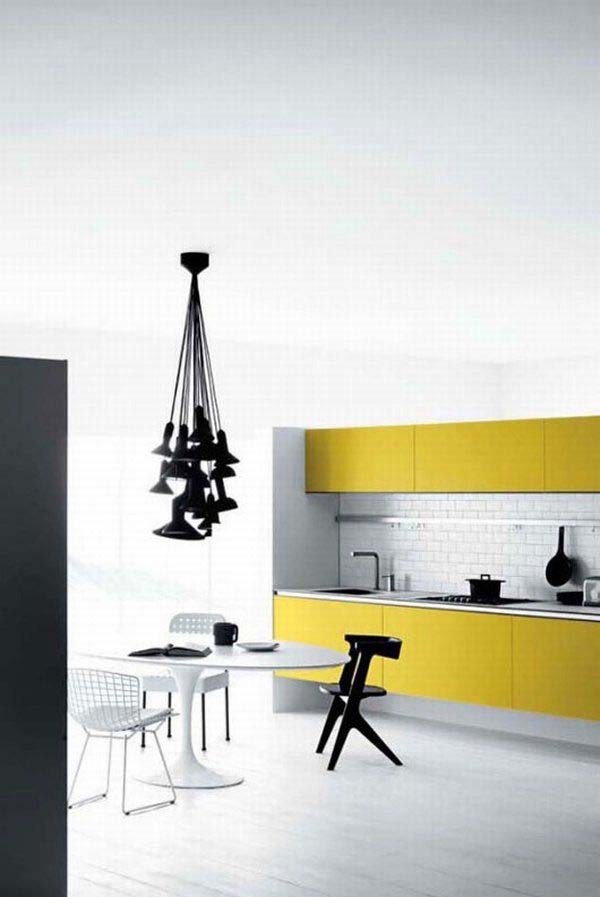 This kitchen design is by Meson and emphasizes on the color combination of yellow, white and black to create the look of elegance and style effortlessly. The interiors, which have been designed by Micro Zanini, include black and white table and chairs, yellow cabinet doors and black pendant lighting on the ceiling.
Most home owners who are looking to remodel their kitchen can draw ample inspiration from these photos. By giving a dramatic facelift, one can create a brand new feel to the whole atmosphere in the overall kitchen design.