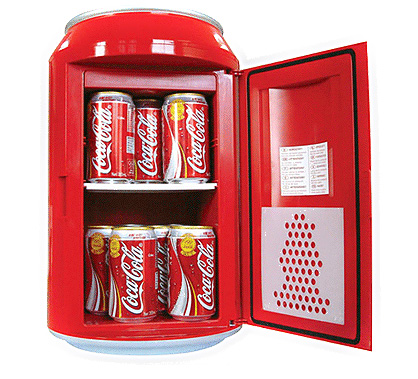 You must be having different shapes and size gadgets. But I doubt if you have one, which could serve dual purpose and also be kept at home as well as carried in car while you are on a move?
The mini fridge from Koolatron can be easily transported, where one wants. Be it your home or a car. It is shaped like a can of Coke and can be used with both 110V and 12V DC adapters.
The fridge can hold upto eight cans of soft drinks or 2 litre sized bottle. Able to cool to 40°F below ambient temperature it also keeps drinks refreshingly cool. Not only it can be used as a fridge but it also serves the purpose of a microwave, as it can be used as a food warmer, heating up to 149°F. Priced at only $94.99 for me it is the perfect gadget right now.
Source:2dayblog