Along with the furniture and layout of any house, it is also important to consider the walls when renovating the interior of your home. The walls, too, need to be decorated with some kind of trendy and stylish design or portraits, bookshelves, and so on. It adds a certain amazing vibe to your house which speaks volumes of your personality. Here are some of the latest home décor trends for walls which are quite popular nowadays, and are not going away any time soon. These design ideas for the living room walls can be extended to other rooms in your house too.
Wall of memories: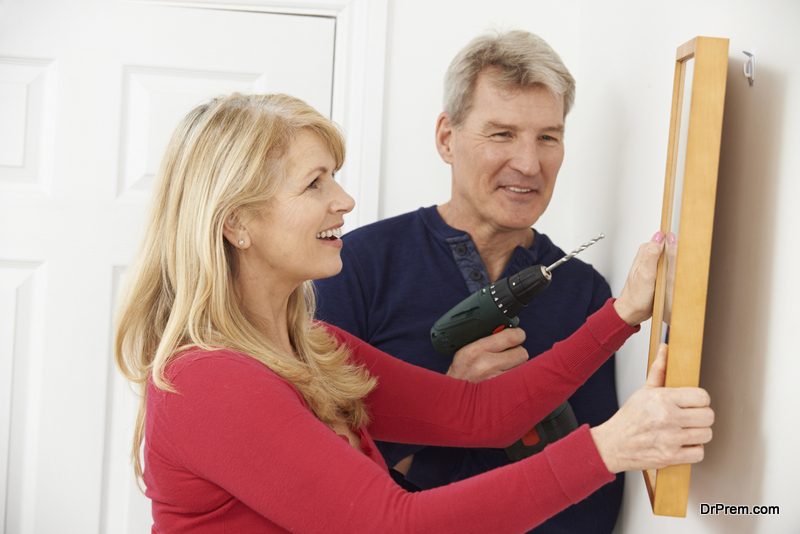 Any wall in your home can be given an awesome look by displaying your family pictures on it. Dedicatingan entire wall in your living room to these pictures and arranging them in cute patterns is one of the latest home décor trends for walls. Many people opt to have such a wall slightly away from the sitting area, where they are more likely to catch your eye while walking -like the passageway. The trick is to have a clear background where such pictures will pop up, seeking attention.
You can use pictures from occasions, festivals, summer vacations,and childhood photos.Putting up frames of different sizes and borders also goes a long way in improving the overall look of this style. Having a wall of memories is one of the most interesting and personal design ideas for the living room walls. This style will not only give you a cool interior design, but will also keep your memories alive in the long run.
Wallpapers: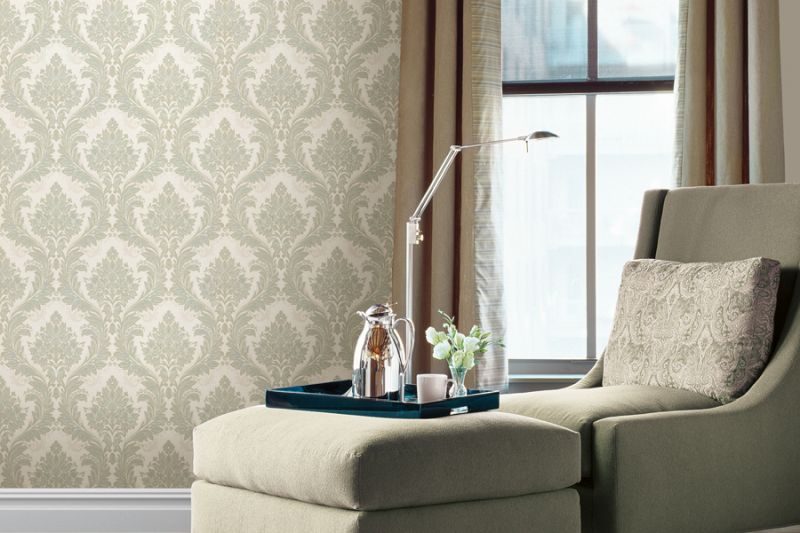 Wallpapers are one of those latest home décor trends for walls that will never go out of style. Even today, with all the various kind of home décor ideas coming up, a huge chunk of people prefer putting up wallpapers in their drawing rooms and bedrooms. It is not too expensive and can be afforded by almost everyone. For a house with comparatively smaller rooms than most houses, wallpapers are the best option to resort to.
In addition to imparting charm and personality to your room, they take away the unnecessaryneed to put up wall hangings and another kind of decoration. The greatest advantage of having wallpapers according to the latest interior design trends for the living room is that it can be replaced at any time as per our wish. You can go for plain colored wallpapers or the ones with designs and patterns on them. In any way, they work wonders in making the walls of your home stand out.
Minimalist bedrooms: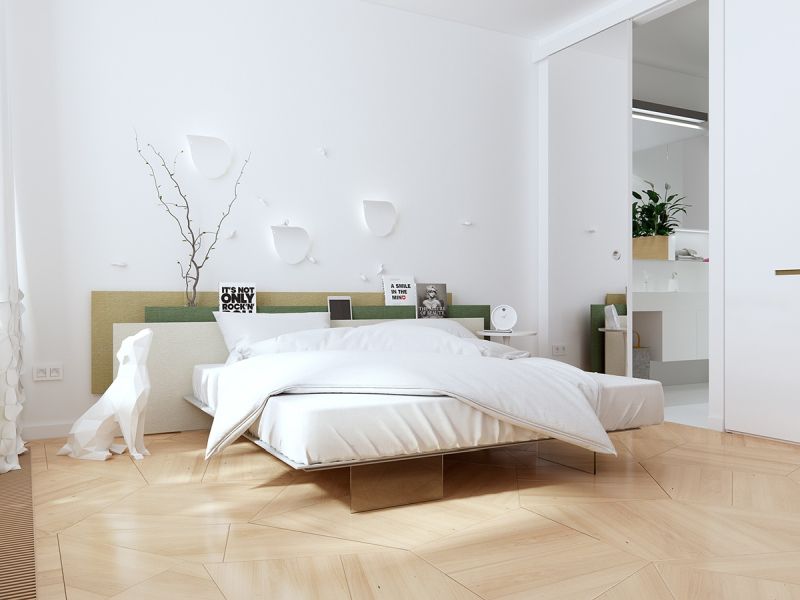 Many may consider a minimalist bedroom a 'poor man's look' or a 'vintage appearance'; but the reality is not so. Styles that were in trend in long ago are all making their way back into the mainstream latest home décor trends for walls, and one of them is the minimalist bedroom. It consists of plain soothing colors with soft patterns on them, nothing too loud. There is just the bare minimum one needs to have in a bedroom, like a wardrobe and a table, apart from the bed.
This look can be extended to all of your house as well by using trendy interior wall design ideas. Having a minimalist setup at home does not give out the notion that you are not wealthy enough to afford luxuries. In fact, it gives out the vibe that you don't believe in extravagance and are a family living well below their means. Use fresh, soothing colors, with soft textured patterns and styles for a minimalist look.
Wall color: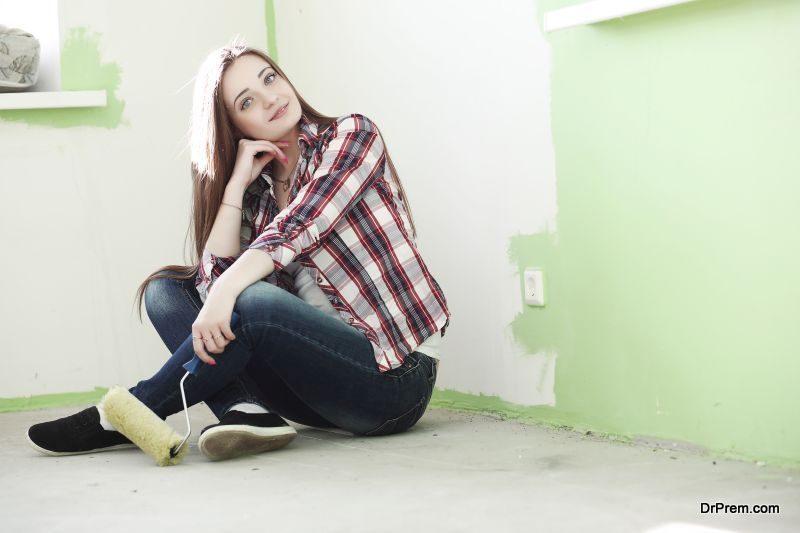 Wall colors, a huge number of times, go unnoticed while you are busy styling up the rest of your home. While using the latest home décor trends for walls, many interior decorators suggest you choose bright, fresh colors for your rooms. These colors needn't be too loud and catchy, but just loud enough to catch your attention. Set one wall aside displaying such a color, while the rest of the walls are painted in a contrasting color or design.
It is preferable to choose some kind of pinkish or bluish shade as per trendy interior wall design ideas. These colors play an excellent part in giving your home an elegant look while not going overboard with it. Use contrast colors in some places to throw in a splash of color, such as on the frames of pictures, mirrors, or shelves.
Textures: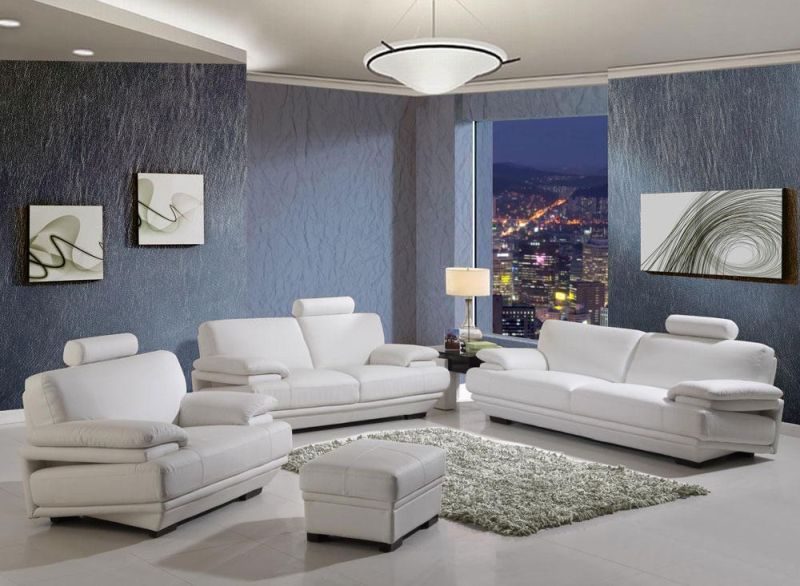 Adding texture to your living rooms or bedroom is a one of the most convenient, economically feasible, and simple ways to decorate your house using the latest home décor trends for walls. Having a texture with a pattern imparts a different kind of 3D effect to your rooms. Plain wallpapers and textures go hand in hand and complement each other.They play an amazing role in contrasting each other's appearance.
It is important to choose the color of the wallpaper and texture according to the latest interior design trends for the living room. This will ensure that the walls of your rooms stand out from the generic designs of most homes while not having to spend a bomb on them. If not on the walls, you can use velvet couches to bring that texture into play. Vibrant colors like purple, royal blue, or velvet black give a terrific look to the overall appearance of your home.
Conclusion:
A large number of people believe that getting a good interior by using the latest home décor trends for walls of your home is an expensive affair.They are of the opinion that they will have to shell out a huge part of their savings in order to be able to afford a good interior. In reality, you can very well design your own home and its rooms with the tips mentioned above.  After all, your home is nothing but a reflection of your own true self.
You can let your personality all out on decorating your home with other members of your family using the latest home décor trends for walls. On second thoughts, you can even hire an interior designer to do the job for you. However, if you decide to do it, make sure you are satisfied with the outcome, and that it goes as per your will.