There are zillions of gadgets out there, and if you love gadgets you'd be spoilt for choice. You must have learned by now that all gadgets do not deliver on their promise. However, well-designed gadgets can be really useful around the house. They improve your safety, security, save your energy and take entertainment to the next level. Check out these smart gadgets for home we have compiled:
Translating earbuds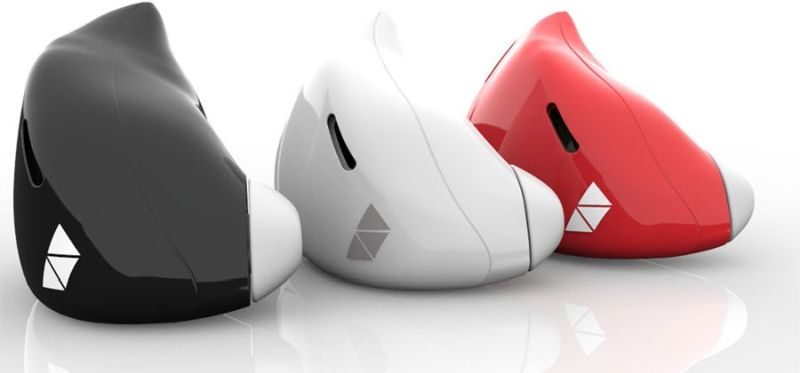 This is one of the coolest smart gadgets 2018. It seems to have materialized out of Star Trek – remember the universal translator? The concept of this gadget called the Pilot (from Waverly Labs) is similar. This incredible gadget will help you understand any language, in real time. Pixel Buds from Google can translate several languages too. Translating earbuds seems like a really useful tool to have, when you're travelling out of your country.
Earbuds which select noise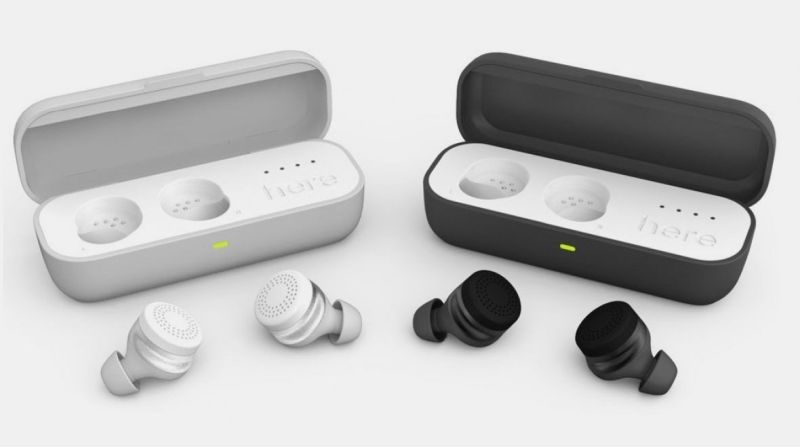 You probably have a pair of noise cancelling earbuds, but these noise-selecting headphones are exactly what you need. 'Here One' earbuds made by Doppler Labs are able to select the noise you want to cancel, instead of cancelling all noise. This smart devices for the home can help a lot in cancelling background noise whenever you want to. You can carry it with you anywhere, like crowded restaurants and other public places, and listen to only the things you want to.
Smart intercom system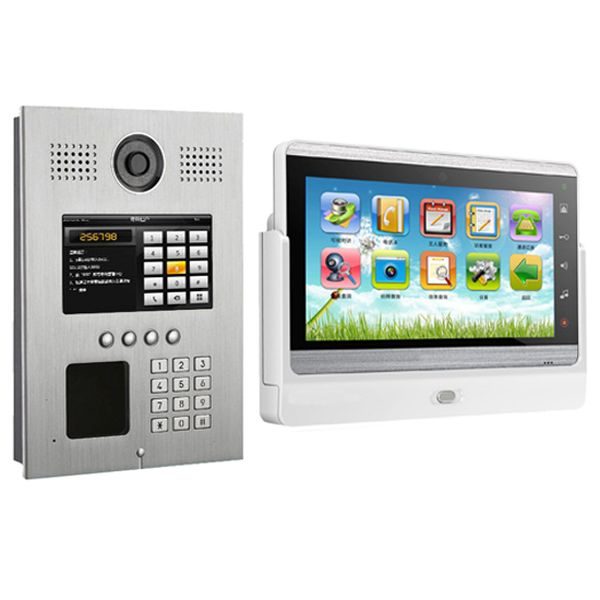 All moms would love this smart devices for the home, as it will save a ton of their energy and time. Cooking is much easier than running after or calling the kids to come for meals. This amazing intercom enables moms (and other family members) to connect with each other very easily to gather for meals etc, and what's more, you can connect with family even if you're away from home. 
Smart camper plus van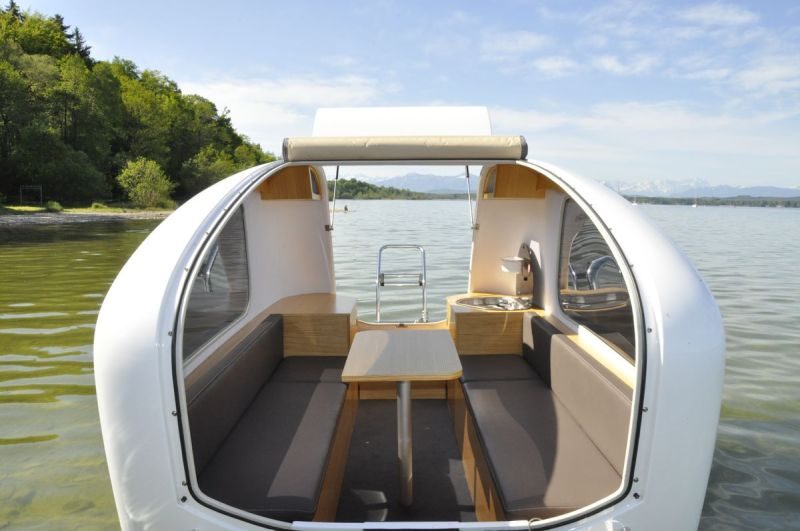 As the name suggests, the Sealander camper home and boat is both a camper home and boat. It's a great concept as now when you go camping and see a nice lake or river, you can go for a cruise in the same camper/boat. It can be towed easily by most cars or trucks and can cruise on calm water. The Sealander camper home and boat is one of the really exciting developments in camping in 2018.
Tile key tracker and finder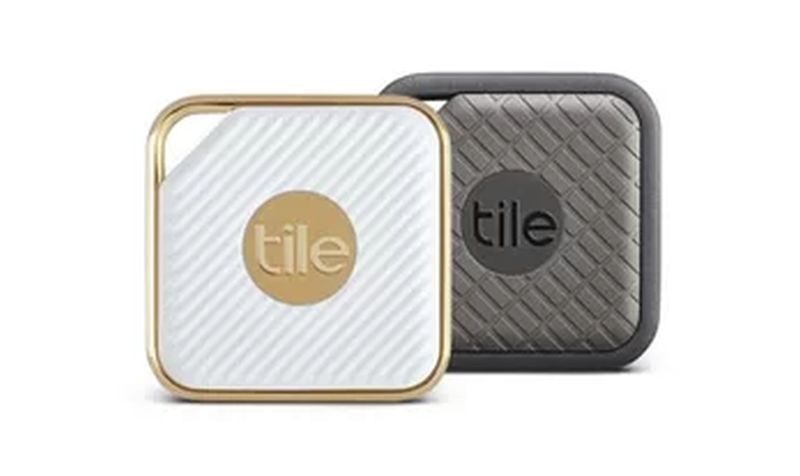 This tracker/finder is just one of the must have smart gadgets for home. You must have gone through the experience of running around looking for your phone and keys, and wasting a lot of your precious time. With smart devices for the home like the Tile tracker, you will never have to pull your hair out trying to find your keys/phone. You can attach the tracker to your phone or your keys and use your phone to find the keys. If it's your phone you've lost, then the tracker will make the phone ring even if you have put the phone on silent. For forgetful people, this is one of the handiest smart gadgets for home.
Smart mirror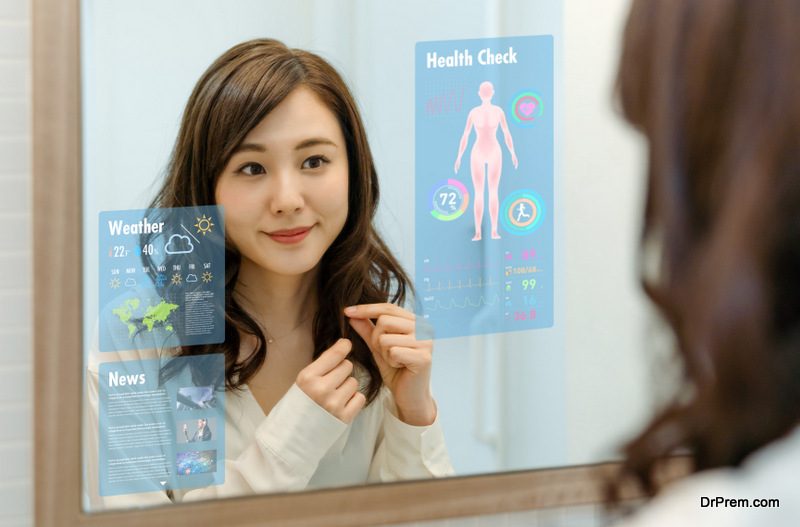 If you have a mirror like this, you'll stand in front of it the whole day. Smart gadgets for home like this smart mirror performs numerous functions. Get to know about the weather, emails, traffic and events you have marked while getting dressed. The facial gestures' recognition tech is simply amazing – the moment it sees you, the mirror 'lights up' and is switched on. For selfie lovers, the mirror activates the selfie mode too – all you have to do is wink at the mirror! One of the most desirable smart gadgets 2018 we think!
Dog training smart mat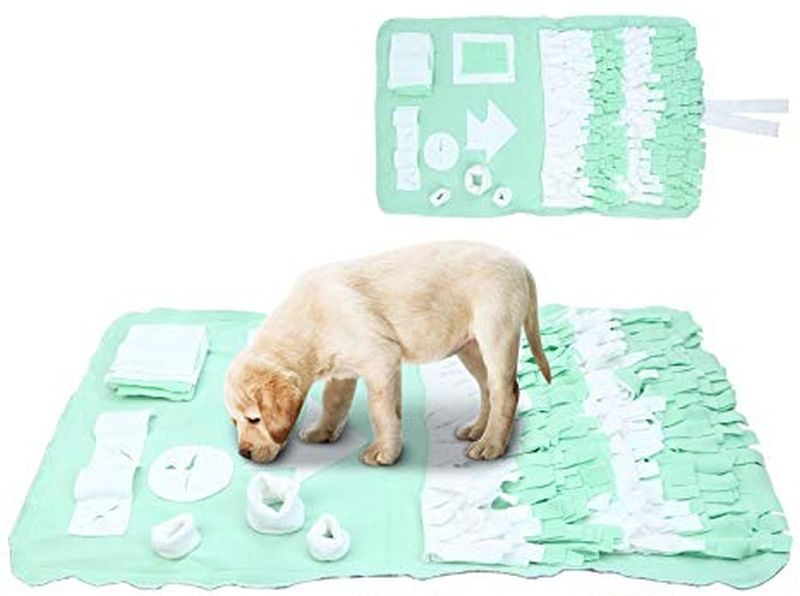 For pet owners and would be pet owners, this smart mat is an answer to a prayer. Dogs are adorable, but sometimes when you're not alert, they can make a mess inside the house. The smart mat lets you know if your pooch wants to go out, if they sit on it near the door, with a bark/audible chime. This mat should certainly help to prevent fewer doggy surprises on the floor. If you have a dog, then you think about buying one of these smart gadgets for home. 
Bone conducted music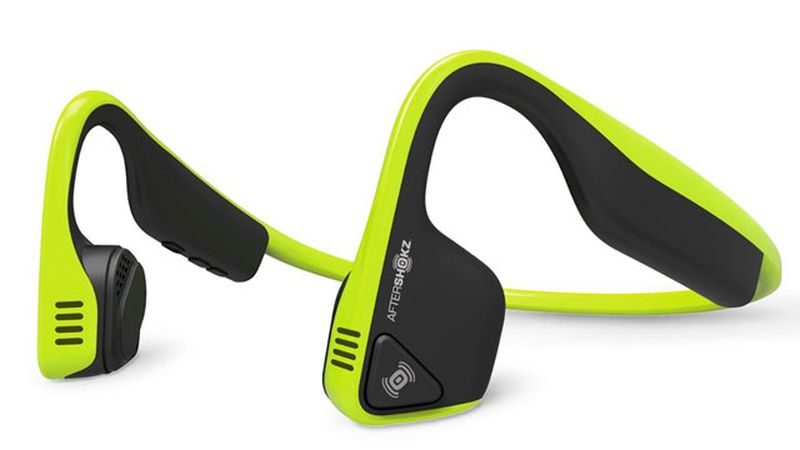 These headphones really make you 'feel' the music. The latest headphones are amazing – they can be connected via Bluetooth, and instead of eardrums, the sound/music is delivered right to your inner ear with vibrations. What we also liked is that these phones do not block out background noise completely. This means you can wear them when you're out running, walking or jogging and still hear the sound of vehicles, preventing any untoward accident. Full marks for safety! 
Robotic kitchen chef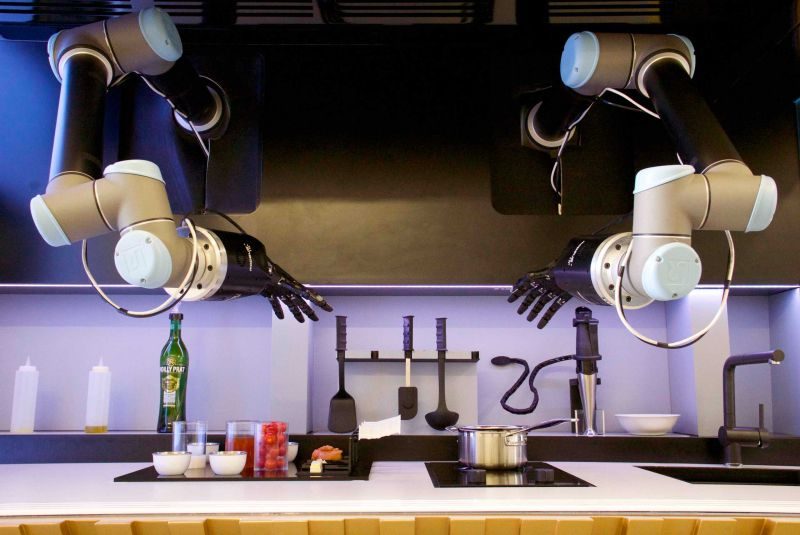 Image Source: timedotcom
All homemakers love a helping hand now and then. What's better than a trained chef who can whip out restaurant style meals every day. The robot cook has learnt by observing the best chefs and this automated cook can prepare any meal you choose from the app library. If you don't feel like cooking but are craving a delicious home-cooked meal, the robotic cook will cook it for you. Smart gadgets for home like these robotic helping hands will help you eat healthy homecooked food all the time. 
Smart shoes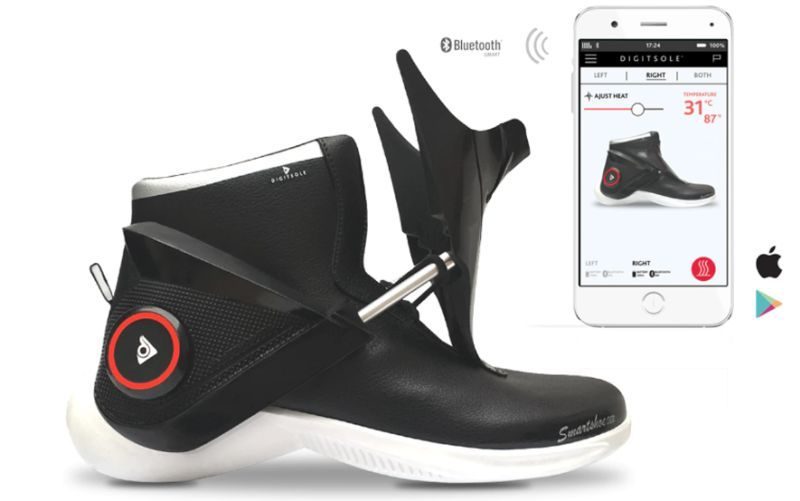 Smart shoes collect a lot of information from the wearers and pass it on to shoemakers to improve the tech. Some smart shoes can analyze the way you run, coach you to correct problems and help to avoid injury.
Knocki hub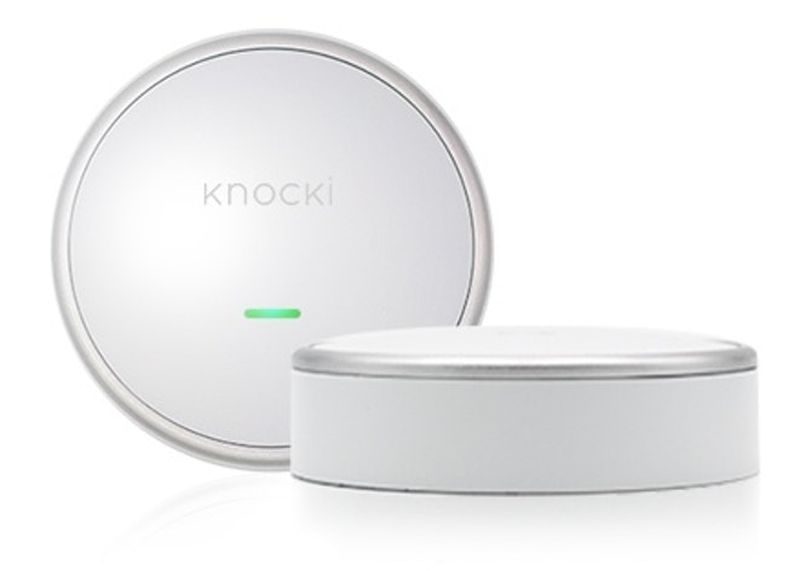 For an automated home, you need a hub to control all the smart gadgets for home. The Knocki is an excellent device which transform any surface it is attached to into a touch controlled interface to control your smart devices, appliances, lights, gadgets, TV, door lock and so on. You have to assign different knocking and tapping patterns for each connected device.
Sleep inducing alarm clock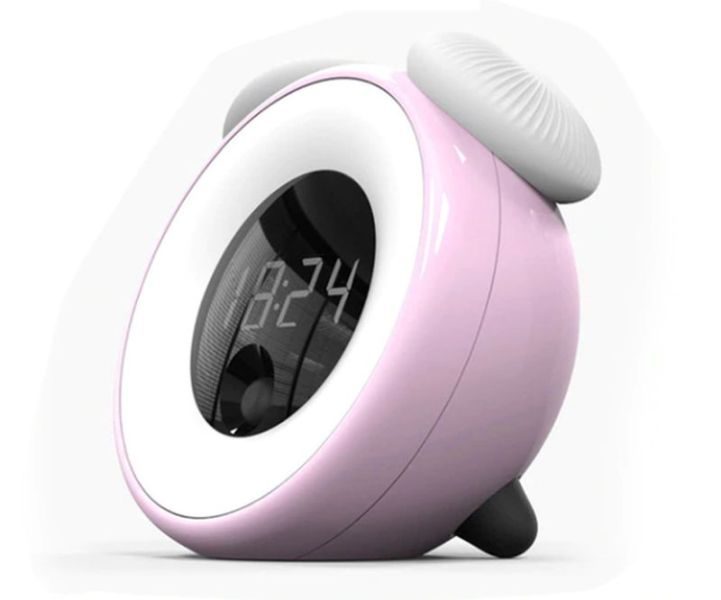 An alarm which will help you fall asleep seems a bit of a contradiction. But instead of just clanging and waking you up rudely, this smart gadgets for home will make you fall asleep with its attached sleep inducing lamp. It also has different sound patterns to induce sleep and keeps track of the sleep disrupting factors in your surroundings.
All these smart home gadgets are truly useful and investing in them would help your home run smoothly. Take advantage of the technology which is convenient and saves time and labor.