People living in small apartments are always on a hunt for those cleverly designed pieces of furniture that not only save space but also can be used in more ways than one. Margaux Keller, a designed based in Marseille, has come up with a furniture item keeping in mind shrinking household spaces. Christened Le Scriban, the clever design will fit perfectly in tight spaces and will serve a lot of purposes at the same time.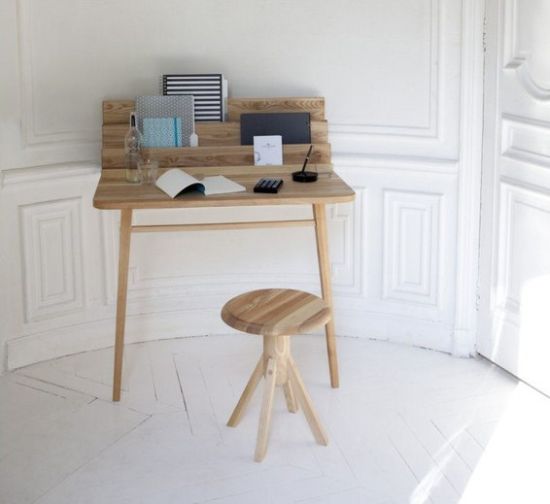 The practical and visually appealing piece of furniture is a hybrid and comes wrapped in a lot of versatility. It can act as a desk, workspace, display unit and console when required. The simple design has been fashioned out of solid oak wood and later given a natural oiled finish. The table has to be placed against the wall for added support.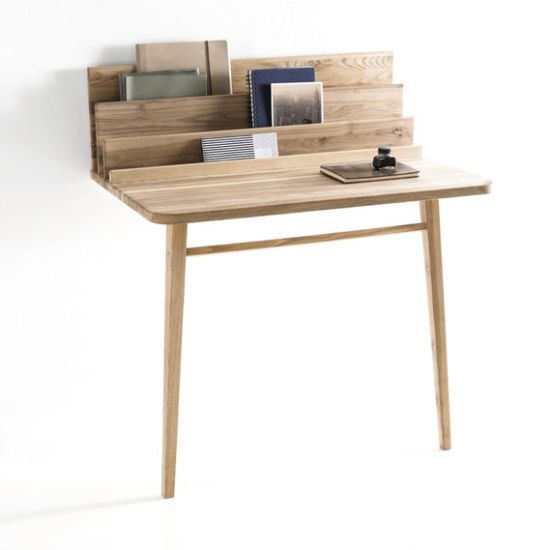 It comes sans any drawers, but has built in storage that can be used to place things in a neat way. The top or desk measures just two feet, but is definitely very useful. The storage space, on the top, comprises of many compartments that can be used to keep files, important documents and even books or magazines. Apart from this, these compartments can also be used to display pictures and other decoration items.
Le Scriban comes draped in minimalism and will blend in almost all kinds of decor. It can be placed just anywhere, from a living to an office. Simplicity rules the design and the practical piece of furniture is quite functional and definitely very useful.
Via: Homedit