Decorating a guest bedroom is rather hard work. These rooms
are only in use for a few days in the entire year but still they need to be decorated to make it comfortble and inviting. You can decorate your guest bedroom according to your budget as
long as you have a clear theme in mind. Here are a few amazing and easy to implement
guest bedroom decorating ideas.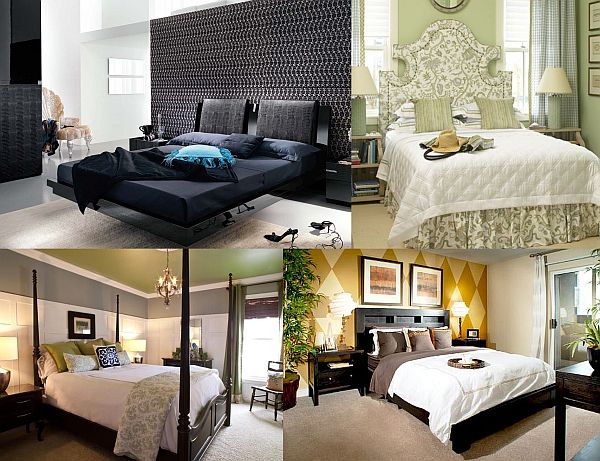 1. Attic guest bedroom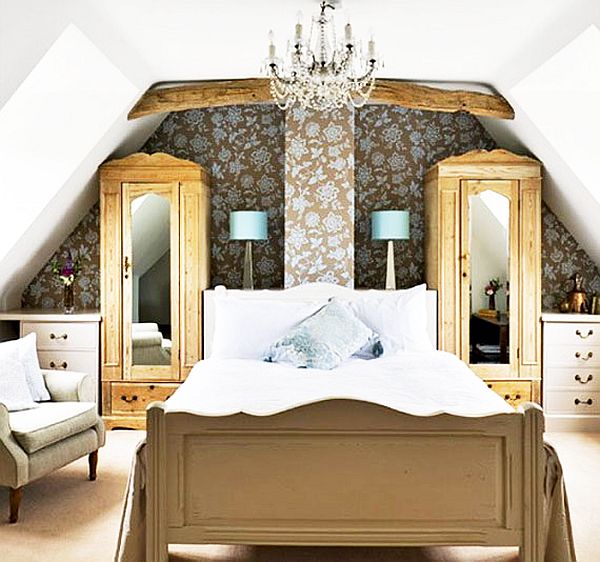 Attic guest bedrooms are hard to decorate given the constrictions
of the space. However, the extra light filtering in from the roof windows can
actually make this space very easy to decorate. Use lightweight furniture with
bright upholstery and beddings to fill the space with color. You can also use a
printed wallpaper to offset the bare walls.
2. Heirloom inspired guest
bedroom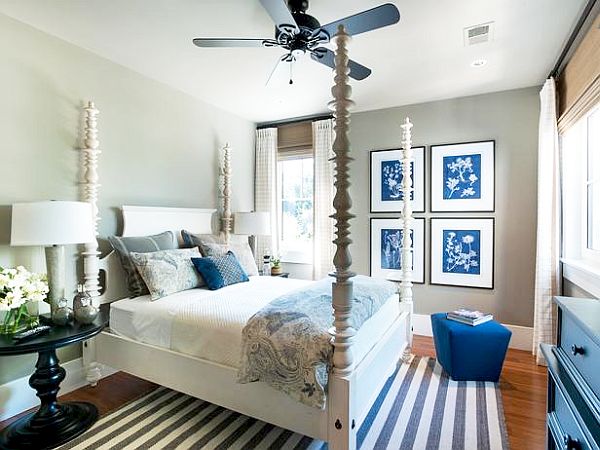 An heirloom guest bedroom can be created using one or two
pieces of your favorite heirloom pieces. Usually, a four-poster bed and a desk
or armoire that is handed down to you from a grandparent or aunt is more than sufficient
too create the theme.
3. Antique laden
guest bedroom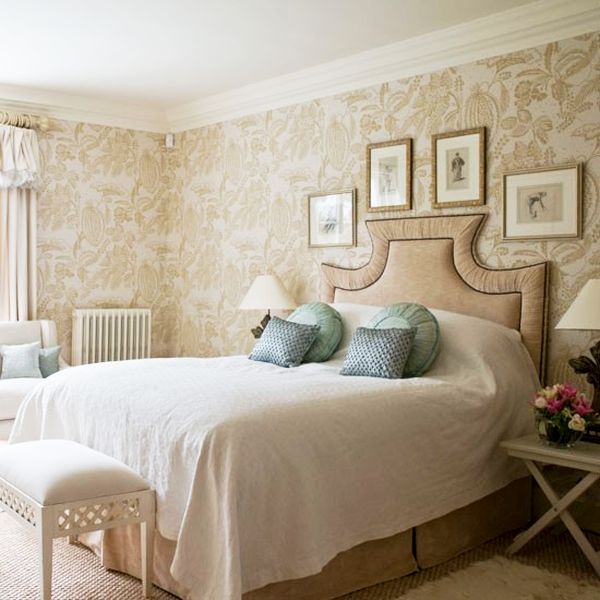 If you have a penchant for antiques and have a few spare pieces
that you aren't currently displaying in your living room, you can always use
them to create a timeless theme for your guest bedroom.
4. Soft and luxurious
guest bedroom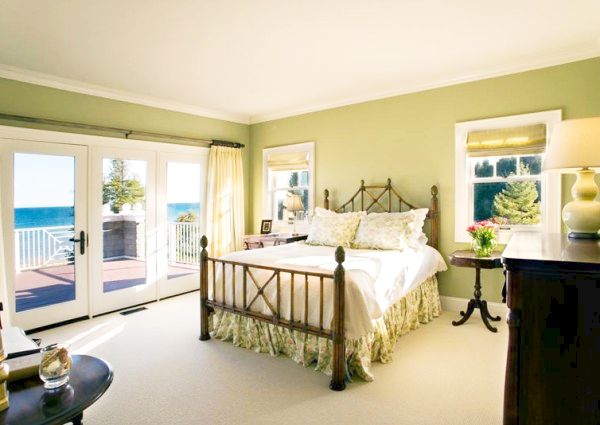 Use a lush carpet along with soft pastels and pure white
linens to create a restful getaway within your guest suite.
5. Eclectic Guest
Room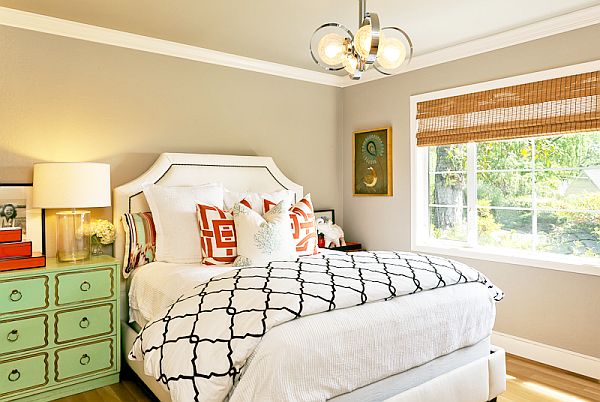 An eclectic theme is perfect for a guest bedroom when you don't
want to spend anything extra on the suite as bits and pieces from your existing
beddings and decorative through the house can be used to create this theme.
6. Rooms with a view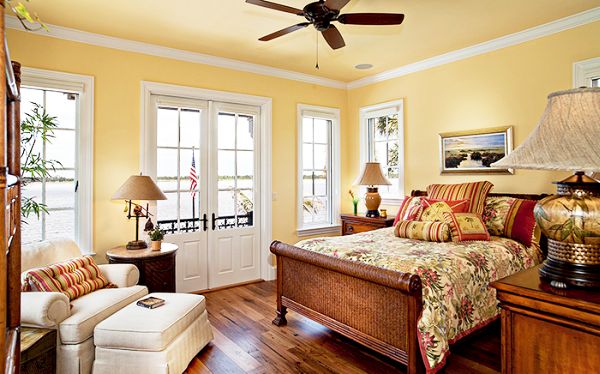 If your guest bedroom has a view, you can use it to provide
a theme for the room. Make the window or the door to the balcony a focal point
in the room and ensure that the bed or the seating in the room faces this
window or door.