Steampunk is a subculture that has stemmed essentially from science fiction. This genre in design and fashion has a historical setting teamed with the steam powered machinery of the Victorian era instead of the modern technology. This design culture adds a sassy twist to vintage designs and is rapidly making its mark in every industry. Now you can own a steampunk inspired coffee table that ups the sassiness of your living room. Here are a few innovative designs to consider when making the choice.
Cory Barkman's Industrial Revolution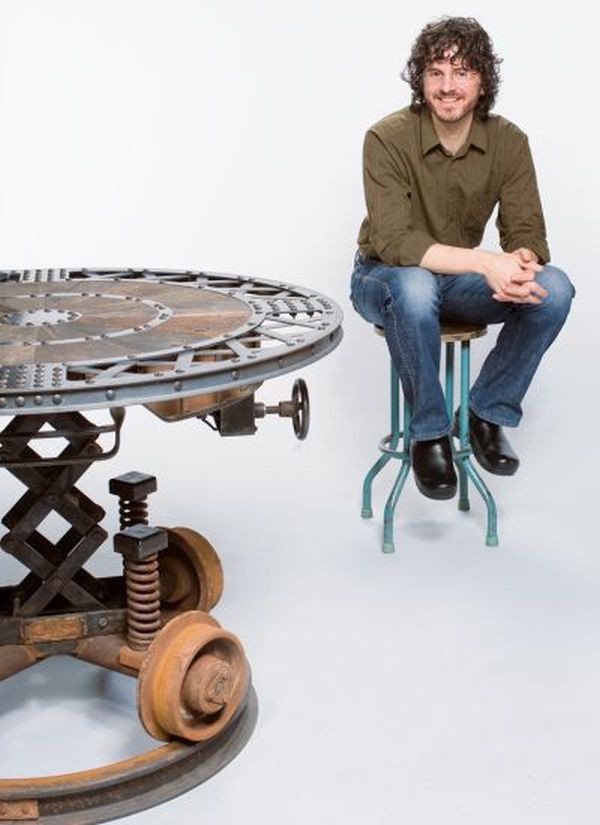 Artist Cory Barkman's piece of rugged attractive furniture will leave you impressed. It is made of carefully chosen repurposed material and most parts that have been fabricated by the artist himself. The table revolves around an industrial-style rail, which only adds more to its vintage appeal. The table has a minimum of 22-inches height but can be adjusted to 34-inches. The table has wheels to make it easily movable even at its 400 lbs weight. Adding this unique table to your room can prove to be the most glamorous investment you make.
Steampunk Industrial Boiler Door Coffee Table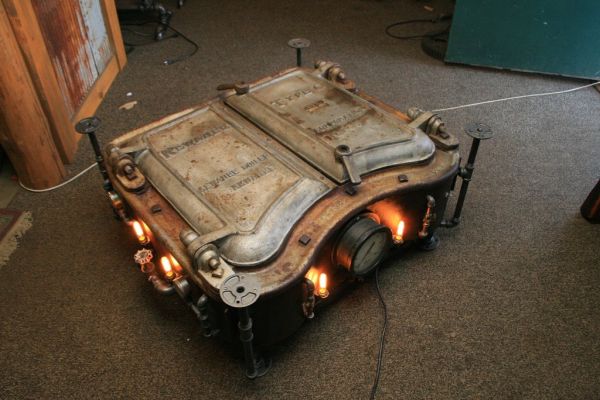 If you are a fan of the steampunk genre, this table will blow your mind. This copyrighted design has the main body of a century steam boiler doors and frame. These doors are fully functional and can be opened. The table has lights on each side that can be turned with an industrial switch near a leg. To add to its look, there are antique piping and steam gauges on each side of the table. This coffee table is 19-inch in height, serving its purpose perfectly.
Steel Coffee Table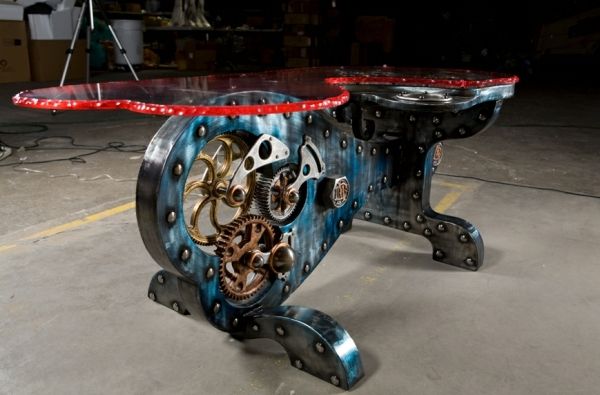 Imagine the center leg of a table ripped off, only to be replaced by a larger-than-life tourbillion with visible watch-movement. Now look at the Steam Coffee Table. With wooden gears that are completely handmade and a glass top, this is a piece of furniture that vintage watch lovers and furniture enthusiasts will love. Inspired by the designs of Jules Verne and H.G. Wells, this is designer Dale Mathis' first attempt at creating a fantasy object out of metal.
Nintendo Steampunk Coffee table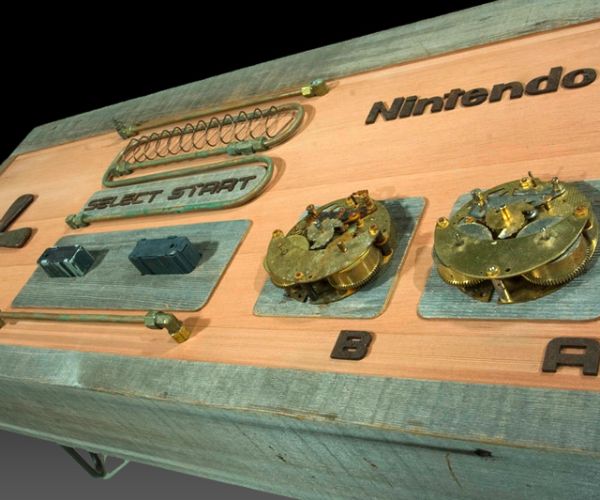 This piece of art is vintage with a hint of the modern world. The main body of this table is influenced by a Nintendo Entertainment System Controller from 1985. If you think that is all, the table has multiple parts that have either been recycled or repurposed. In addition, it features antique clock movements and is 18-inches in height.
Steampunk Dual Gear Coffee Table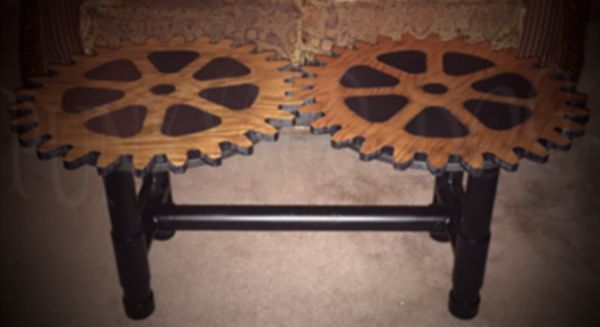 This 20-inch high table has been designed by Punkyard Dog Original, is handcrafted and finished in Oak. It can be kept stationary or on rotation, where the gears will actually rotate. If you are looking for Steampunk inspired basic designs in furniture this is a great table to add to your collection.
Industrial Gears, steampunk table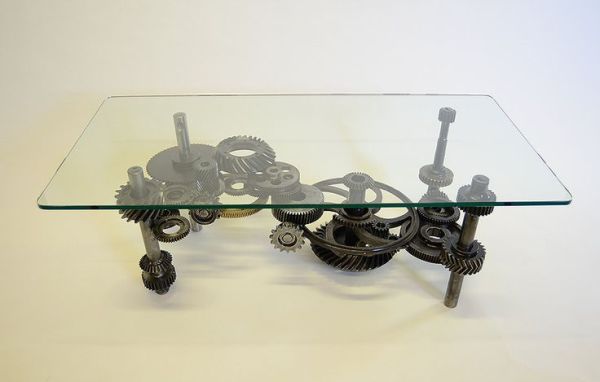 The top is complete glass and the table support is from 35 industrial gears made of stainless steel, brass, and steel. Designed and sculpted by Bruce Gray, this table is a perfect addition to both professional and personal settings.
Machine Brother's Gear coffee table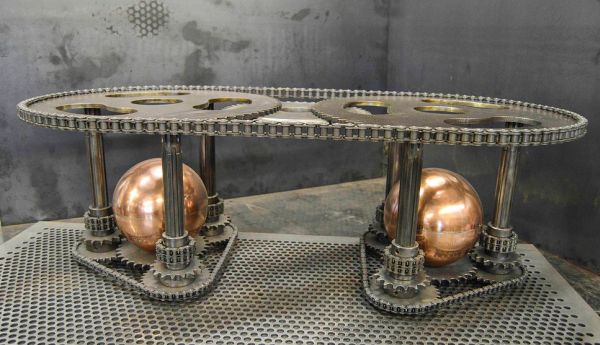 The machine brothers are proud to present their products that are sculpted from stainless steel, iron, brass and other metals. Their products have lifetime functionality and are great alternative additions for a chic look.
Larkin Advertising Coffee table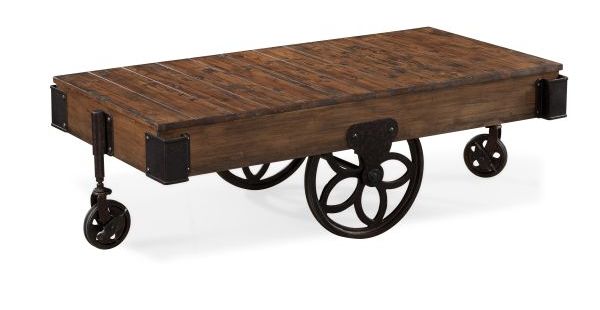 This history inspired furniture item can be a classy addition to your office or your living room. It has a distinct uniqueness associated with its simple design. The top of this table is complete glass and the central piece is wood.
Steampunk culture was introduced with science fictions based in historic times. These steam-powered machineries gathered the attention of design enthusiasts. The addition of gears, steam pipes and a rugged look to redesign vintage furniture like coffee tables is now a rage in the design industry.