If you enjoy sitting in your lawn late at night, then nothing must stand in the way of your wishes. Not even a cold breezy weather. A patio heater will elegantly supply you with warmth outside your house, so you can have your perfect romantic dinner or an outdoor party. To make sure your guests enjoy every part of the evening save the cold weather, we have some patio heaters that will also look graceful in your outdoor setting.
Athena Plus Stainless Steel Flame Gas Patio Heater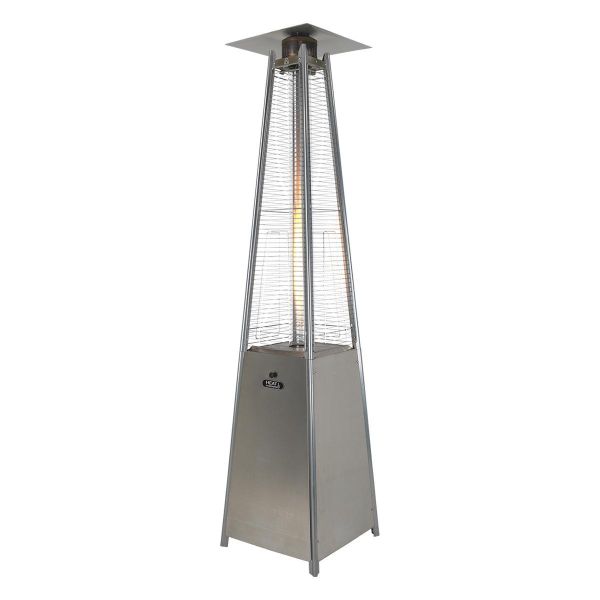 Standing tall at 2.28m, this patio heater has aluminum feet and a stainless steel control box. The Athena Plus has a frame that is elegant and classy looking. It supplies your outdoor party with heat thanks to its LPG or Propane burning flame. The average heat output of Athena is 13.5Kw and it weighs 29Kgs.
Though the weight may make it seem like moving the patio would be difficult, the product comes with wheels to ease movements. With its inbuilt safety mechanism, the flame will automatically shut off if the frame is tipped over. The flame has adjustable valves that can manage the heat according to your requirements.
Malmo Chiminea Patio Heater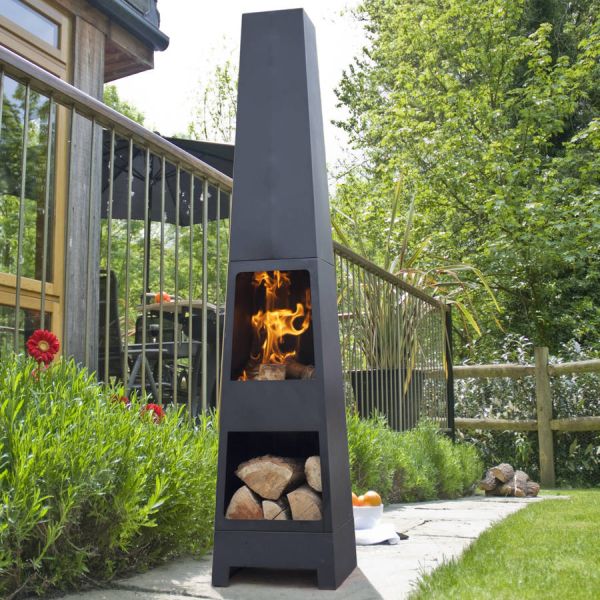 When you look at the Malmo Chiminea heater you know it is sturdy and robust by built. Another striking feature of this patio heater  is its stylish and neat design. The frame is made of matt-black high-temperature powder coated 100% steel. The patio would look like an outdoor chimney except only exceptionally well-designed. This heater has an area for burning the logs; all you have to do is create a fire using logs and sit back. There is a built-in log store to keep your fuel safe and ready for use. Standing at 150cm this patio heater blends in perfectly with contemporary gardens.
Patio Heater Lamps by Kindle Living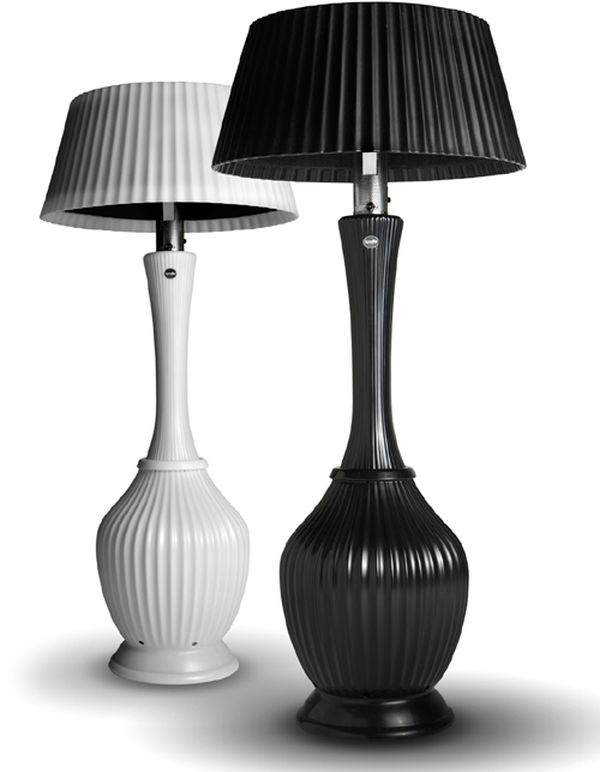 This award winning product from Kindle Living functions as a patio heater as well as a great outdoor lamp. The classic model is 114 cm in height and weighs a lot more than its contemporaries. The product can be assembled very easily and the whole assembly has a push button electric start.
It is available in two types, one with Li-on Battery powered LED white and programmable colored lights and cocktail tables. By a chimney-like effect, the shade on top directs all the generated heat downwards, for a more uniform heating effect. As a safety measure, each shade is lined by firewall protection; in addition, the shells are made of 100% recyclable composite.
FALO Gas Patio Heater
2.8m tall FALO is a gas heater that has been popular in many restaurants, hotels and bars in Europe. The Italian gas appliance manufacturers Italkero have designed this product. The feature that makes FALO stand out in a crowd is its tall frame.
The heater has an elegant ribbon-flame and a number of additional features over the other patios. It can function on natural gas or LPG and can be remote controlled. The product is available with color options and functionalities like trolleys, tables, and lighting.
Dolcevita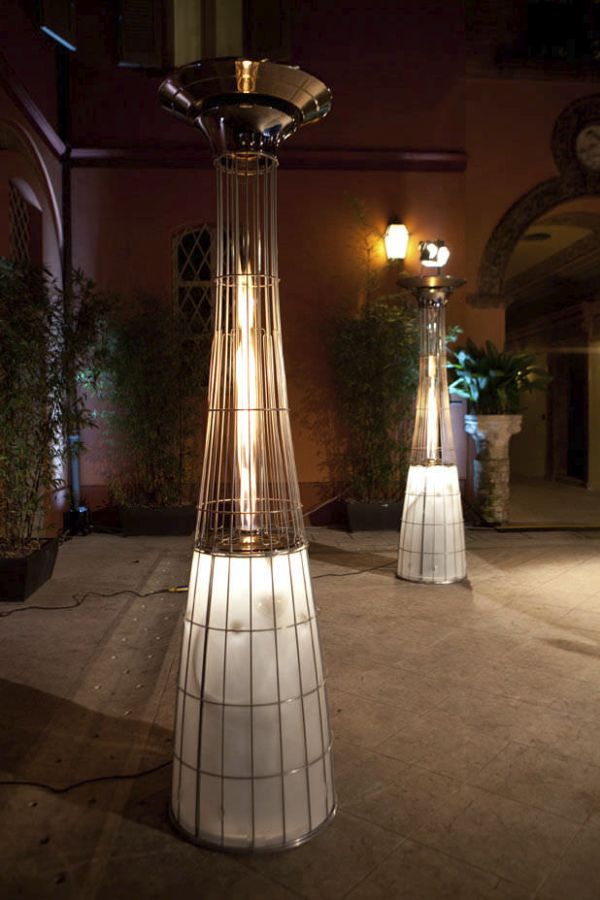 Another stunning design by Italkero, this one stands at a height of 2.28m. it has additional lighting feature within the body of the patio heater powered by rechargeable batteries. It can also function on LPG/Calor Gas; a model for natural gas is also available. Italkero provides this model with options of trolley support, designer table, lighting package, remote control, manual ignition or electronic ignition at added costs. For a utility product that is also chic, this trendy heater is rapidly rising in popularity and has been installed in a number of pubs, outdoor hotels, and restaurants across Europe.
Patio heaters are extensively used to provide warmth and coziness for an outdoor setting. These have recently become an integral part of styling and home décor too. A range of designs from classic to contemporary are available these days.