Outdoor lights play a very significant role in the aesthetics of the house. Apart from the visual appeal, the outside light is also important for other reasons like safety, illumination and also to create the perfect ambiance for any outdoor gathering. The outdoor light can be used in private portico, garden area, backyard or at public landscapes as well. There can be various types and styles of outdoor lighting fixtures such as modern or traditional design, lampposts, wall or ceiling sconce and also the pendant lamps. Here are top 10 styles of outside lighting reviewed and rated for you to find the perfect lighting option.

1. Boletus Outdoor
BRAND : B.Lux
PRICE : USD 2043.2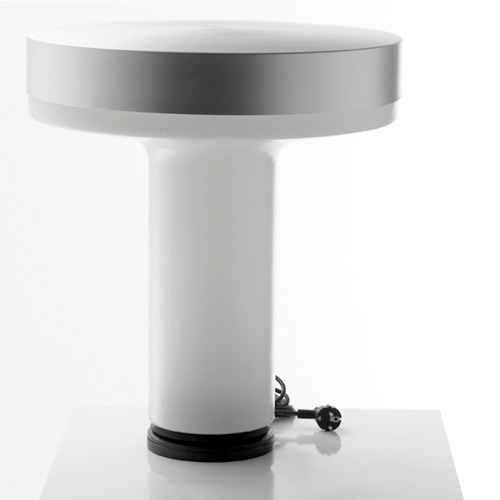 Boletus outdoor lighting fixture by the B-Lux group is a beautiful outdoor lamp designed by Jorge Pensi. The stunning outdoor fluorescent lamp has a unique design and bright illumination to enhance the look of the outdoor area. The upper aluminum part of the lamp has the natural anodized finish to give it a glamorous look, along with a white polyethylene diffuser that adds up to the distinct and appealing design of the lighting option. The outdoor lamp Boletus is a compact and portable fixture to make it easy to install and move around. The lamp has 11.5 feet of black wire, which is to be connected to the power supply with three prong grounded plug. However, continuous exposure to the sun can change the color of the material.
USP
The compact fluorescent lamp by B-Lux is a beautiful and functional lighting option with bright illumination for outdoor locations.
PROS
compact and portable
Distinct and unique design
2. GO 8126-PL Transitional Single Light Down Lighting Energy Star Dark Sky Outdoor P
BRAND : The Great Outdoors
PRICE : USD 157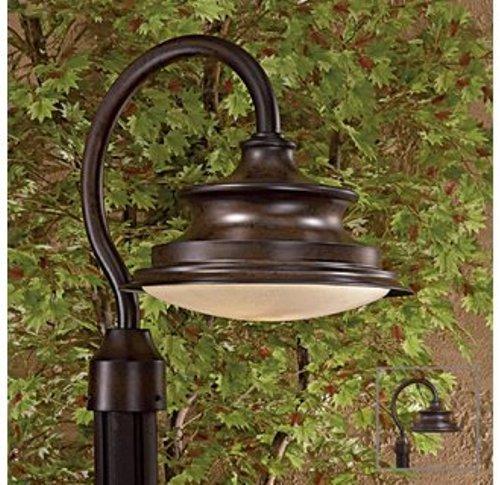 The single light outdoor lamp post from the Vanira Place Collection by The Great Outdoors is an energy saving lighting option with great visual appeal. The Energy Star complaint lighting option has the elegant traditional design with vintage touch. The single light has the 13watt spiral compact fluorescent bulb for the eco friendly and energy efficient lighting. The twisted dual French Scavo and the lock glass make this outdoor lamp post a perfect choice to light up the outdoor locations. The glass can be removed for the dark sky application.
USP
The single light outdoor lamppost by The Great Outdoors is elegantly designed with traditional touch and is a beautiful energy saving lighting option.
PROS
Elegant traditional design
Energy saving
Dark sky application
3. 8869 Functional 1 Light Outdoor Ceiling Fixture from the Sebring Collection
BRAND : Sea Gull Lighting
PRICE : USD 95.4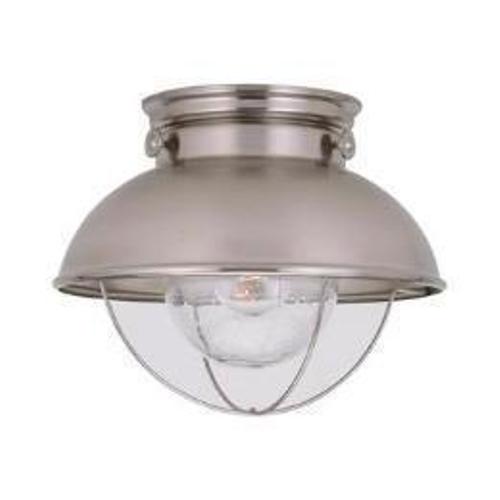 8869 from Sebring collection by Sea Gull lighting is stunning ceiling lighting fixture with brilliant illumination for outdoor locations. The elegant lighting fixture made with clear seeded glass adds the sparkling elegance to the outdoor locations. The ceiling fixture with single 100watt light gives you the perfect illumination and also enhances the visual appeal of the location. The ceiling fixture is available in gorgeous finish of weathered copper, black over solid brass and brushed stainless.
USP
8869 from Sebring collection by Sea Gull lighting is an appealing ceiling lighting fixture with great aesthetics and bright illumination.
PROS
Eye catching design
Bright illumination
4. 2024 PHOENIX PLC OUTDOOR LIGHT
BRAND : PLC Lighting
PRICE : USD 94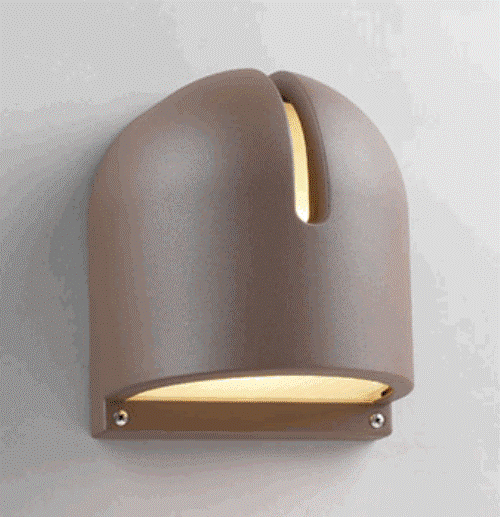 2024 Phoenix is eco friendly and energy saving wall sconce by PLC Lighting. The unique yet striking wall sconce is made of die cast aluminum and has a glass shade to it. Suitable for the wet locations, the durable outdoor wall sconce 2024 Phoenix by PLC Lighting has one 60 watt A19 Incandescent bulb, which is also available in the fluorescent version for energy saving. Also available in architectural bronze finish along with the white frost glass for your to decide your pick.
USP
2024 Phoenix by PLC Lighting is an Eco-friendly wall sconce with stylish design and great illumination to light up the outdoors.
PROS
Eco friendly
Energy saving
Suitable for wet locations
5. 1873 PAOLO PLC Outdoor Light
BRAND : PLC Lighting
PRICE : USD 79.5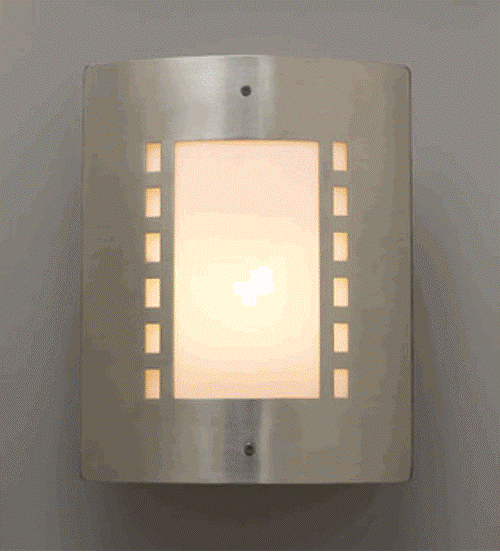 1873 Paolo is yet another striking outdoor lighting fixture by PLC Lighting. 1873 Paolo is a wall sconce to illuminate your garden area, portico or any other outdoor location. The wall sconce by PLC Lighting is made of acrylic and aluminum. The aluminum base of the lamp has the opal acrylic diffuser. Suitable for wet locations1873 Paolo is a perfect outside lighting option for great illumination while enhancing the visual appeal.
USP
1873 Paolo by PLC Lighting is a distinct yet stylish wall sconce for outdoor location with bright illumination.
PROS
Stylish design
Wall sconce for wet locations
6. 1868 CIRCA PLC Outdoor Light
BRAND : PLC Lighting
PRICE : USD 88.5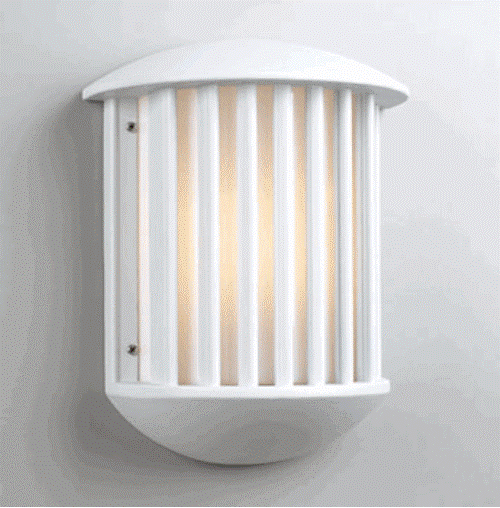 Since 1989, PLC Lighting is known for its traditional and contemporary lighting fixtures. 1868 Circa by PLC lighting is a beautiful outdoor lighting fixture with the bright illumination of 100 watt. The meticulously designed outdoor lighting option is made of cast aluminum and has the opal acrylic glass. Perfect for wet locations as well, 1868 Circa by PLC lighting is available in three finishes of architecture bronze, architectural silver and white for you to decide your preferred finish for your outdoor area of the house.
USP
1868 Circa by PLC lighting is an attractive lighting option to enhance the outdoor visuals of your house along with the bright illumination.
PROS
Suitable for wet locations
Stylish design
Bright illumination
7. Solar Lamp Post – 7 Foot with 2 Lights Black or White Finish
PRICE : USD 299.99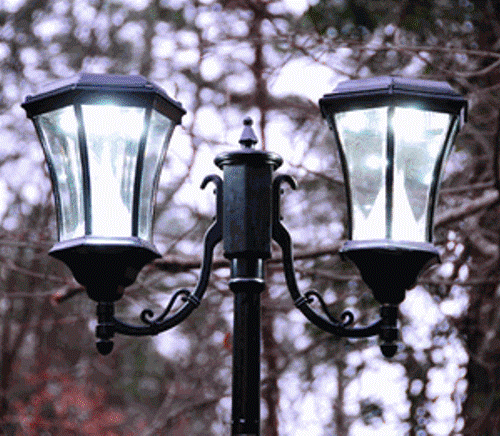 The vintage looking elegant solar lamp post is a perfect lighting option to illuminate your garden area or backyard. The traditional look of the lamp and 8 super bright LEDs make it a beautiful and efficient lighting fixture. The 7 feet tall, solar lamp is automatic and turns on at the dusk and turns off at the day light. The in-built batteries of the lamp are charged by the solar energy. The stylish and appealing solar lamp has the lamp post made of powder coated cast aluminum to make it maintenance free. The lamp post has two patented cone shaped reflectors with beveled glass for extremely brilliant illumination. The all aluminum lighting fixture is suitable for all weather and can easily be bolted down. Once charged, the solar lamp post will light up for uptill12 hours. The lamp is available in two choices of black and white finish for your preference.
USP
The elegant and vintage looking automatic solar lamp is durable, attractive and also has the super bright illumination with two cone reflectors having 8 LEDs.
PROS
Durable
Stylish vintage look
solar charged and automatic
8. 65-Watt Fluorescent Area Light
BRAND : Cooper / Regent
PRICE : USD 69.9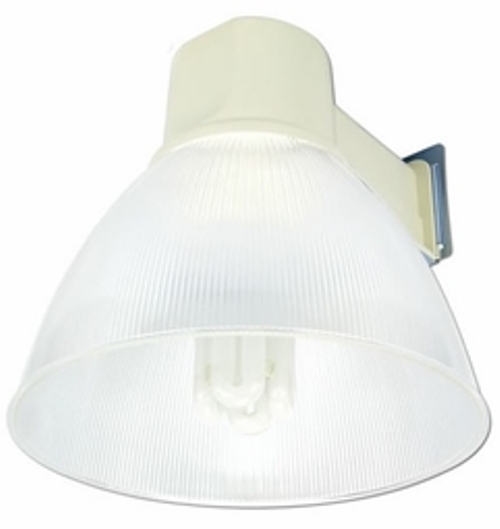 The small yet powerful fluorescent area light in white finish is an attractive outside lighting option for brighter illumination. The outdoor lighting fixture with 65 watt power is Energy Star complaint and is capable of producing the light equivalent to 500 watt. The automatic outdoor lighting fixture by Cooper Regent turns the light on at dusk and the light turns off automatically in the day light. The housing and diffuser of the bright area light are weather resistant to face all weather types outside and has a greater brightness with wider coverage.
USP
The bright illumination equivalent to 500 watt with a 65-Watt power and the weather resistance features make this lighting fixture a perfect choice as the outdoor lamp.
PROS
Weather resitant
Bright illumination
9. Kanpazar 150
BRAND : B.Lux
PRICE : USD 2043.2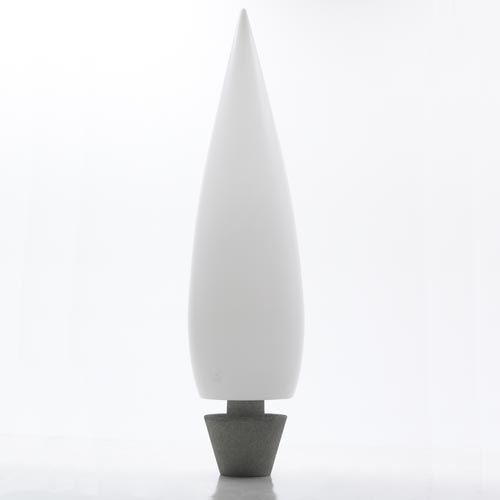 Perfect for a public place like restaurant to create a cozy and serene ambiance, Kanpazar 150 by B-Lux is beautiful and simply superb lighting option designed by Jon Santacoloma. This unique outside lighting option has three versions, A, B and C. The lamp with the soothing glow, Kanpazar 150 has a smooth surface made of neutral polyethylene. Version A is the fixed version of the lamp to the ground. Version B is a compact and portable lighting option that can be placed on any desired location and can be connected to the power supply through 11.5 feet black wire with three prong grounded plugs. Version C of Kanpazar 150 has the concrete base to place it. The compact fluorescent lamp is definitely one of its kinds with the beautiful glow.
USP
Kanpazar 150 by B-Lux is a perfect outside lighting option to create a serene ambiance with soothing glow of any of the three versions of the lamp.
PROS
Unique design
soothing illumination
Three versions of the lamp to suit the requirement of the location
10. Havana Outdoor Pendant Lamp
BRAND : Foscarini
PRICE : USD 588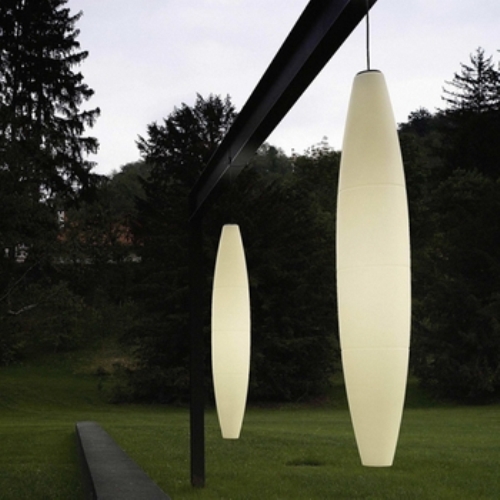 Havana outdoor pendant lamp designed by Jozeph Forakis for Foscarini collection is meticulously designed with brilliant illumination. Beautiful and unique, the Havana pendent lamp is a stunning creation with soothing glow to light up the landscapes, pathways and other outdoor locations. The outdoor pendent lamp has been selected by the Museum of Modern for its permanent design collection in New York. The lamp is made of Polyethylene and can accommodate a 60 watt incandescent bulb. The structure of the pendent lamp is available in various versions such as with underground box or as a suspension and a version of lamp with a stake. The outdoor pendent lamp has waterproof wiring connector along with weather proof plug and cord.
USP
The outdoor pendent lamp, Havana by Foscarini collection is a stunningly beautiful lighting option with soothing glow and waterproof fixtures.
PROS
Weather proof fixtures
Unique and elegant design
soothing illumination