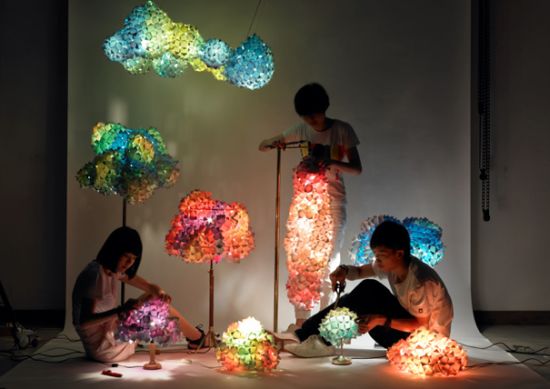 Chic! These sexy pixel lampshades made by designers Chan Wan Ki Kay, Chen Siu Wa Shai Chai, and Suen Ka Hei Catherine are just awesome. I loved the uptown swank of the Living Pixels and I am sure you too will find it irresistible. Falling in love with its charm and stunning appeal is obvious, but I am loving it because it is made up of recycled materials. By cutting and sewing together the tiny pieces of banner-material , designers have made such a brilliant eco-friendly product. When you switch it off, it looks white and on turning on the switch, beautiful light comes out. I never thought such junk can make brilliant home decor item, great job designers!
Check out some pictures below: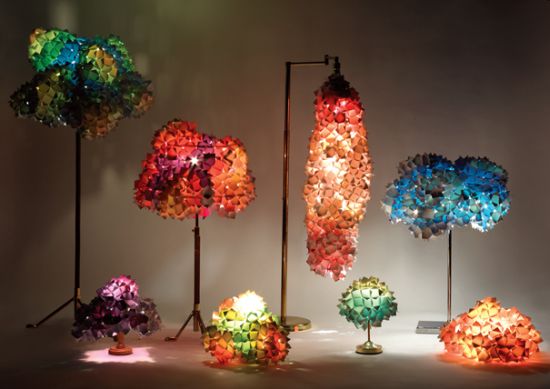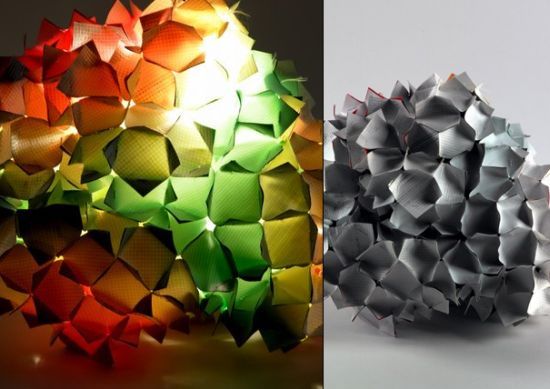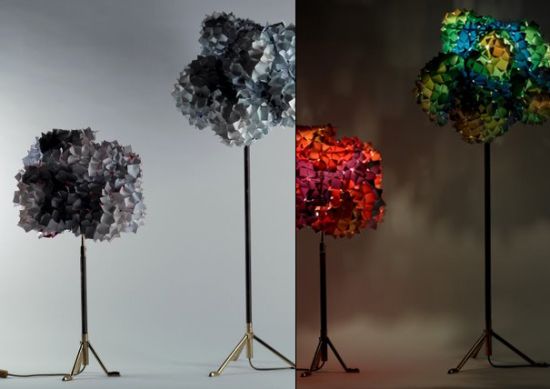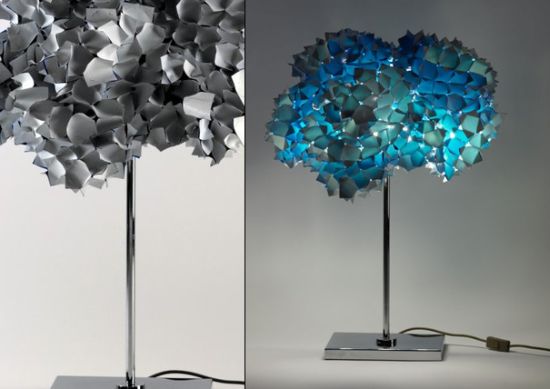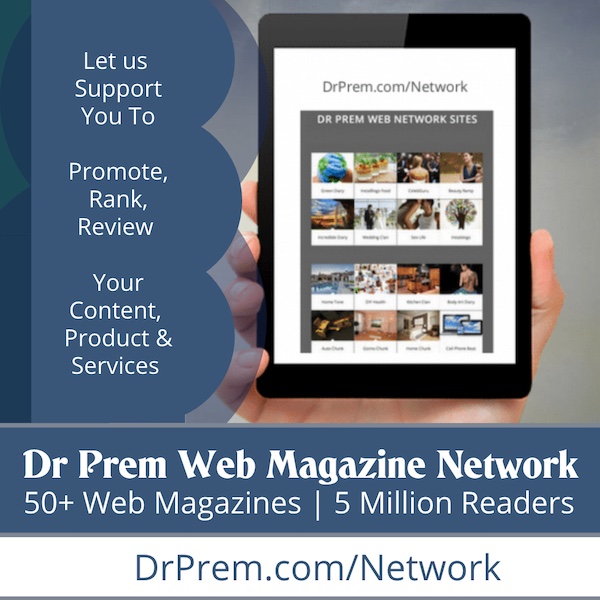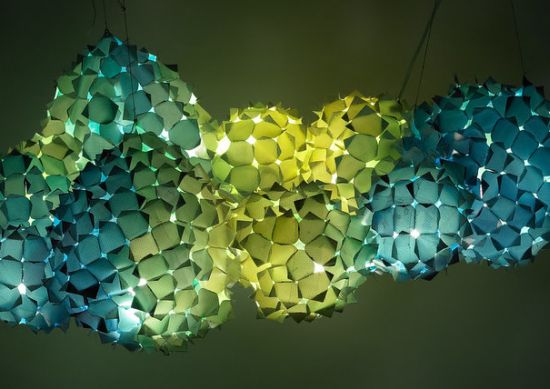 Have a look at the Video!
Via: Unplggd